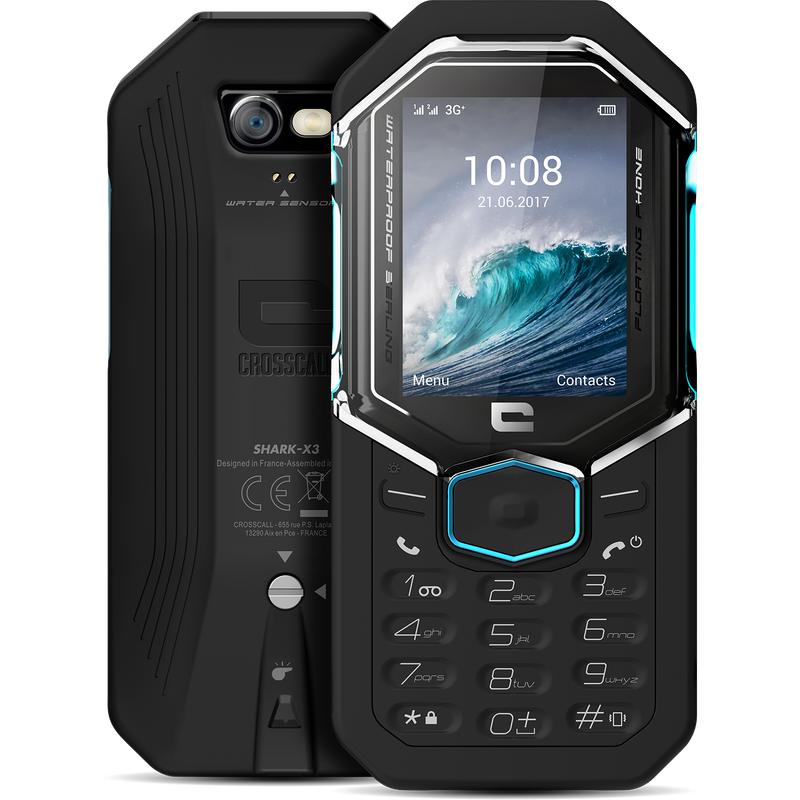 WATER IS CALLING
When you want to be right at the heart of the action, you need the essentials. It is with this in mind that the TREKKER-M1 Core has been designed. A real action phone, it too focuses on the essential and offers useful technology that will be with you in those extreme moments. You can dive: it's watertight, even in salt water. Tackle nature and its elements head on: it is shock and dust resistant. And finally for surfing the web: it provides you with smooth, intuitive use. So go out, immerse yourself in the action, and above all take it with you everywhere.
Read all
IP68 - Floating
SOS function - Integrated whistle
5 MP camera
FREE SHIPPING
FROM 150€ PURCHASE
(WITHIN 72 HOURS OF OPENING)
PAYMENT
SECURISED
3x OR 4x FREE OF CHARGE
FROM 150€ PURCHASE
GUARANTEE 2 YEARS
REPAIRED IN YOUR COUNTRY
WATERPROOF & RESISTANT
With its PMMA reinforced PC window, the SHARK-X3 is IP68- certified. It is thus waterproof and dust-proof and withstands temporary immersions of up to 60 minutes at depths of 2 metres.
DURABLE
X-SHARKI's PC+EMMA glass allows him to endure and resist shocks usually fatal to other mobile phones.
KEEP ALIVE
Thanks to a special sensor: «Keep Alive», the phone ashes a light or can send an automatic emergency SMS in case of immersion.
FLOATS
Floats due to the «Air Capsule» concept : A large volume of air is trapped between the screen and the glass and floats the phone.
5MP + FLASH
Its 5MP camera with ash lets you capture your best memories and share them.
NETWORK
Enjoy the power of the 3G+ network with your SHARK-X3. Also, connect your computer or tablet to the internet from anywhere with connection sharing.
TORCH
The Shark-X3 combines a powerful torch and a red LED suitable for night vision so that your eyes don't need to get re-accustomed to darkness, for example after reading a map.
WHISTLE
If assistance is needed, you can be easily located with the built-in safety whistle. It can transmit a signal up to 100 db.
FLOATABILITY
AIR CAPSULE
One of a kind, the SHARK-X3 comes straight back to the surface if it is submerged. A special feature made possible thanks to the Air Capsule system: a significant air pocket trapped behind the screen ensuring that the phone floats.
WATERPROOF
WATER & DUST
True to Crosscall's DNA, the SHARK-X3 is completely waterproof and dustproof. Meeting the IP68 standard, it is capable of resisting 60 minutes immersion in 2 metre deep water.
SAFETY
KEEP ALIVE
Especially designed to ensure your safety, the SHARK-X3 has on-board Keep Alive technology. In the event of accidental submersion, the sensors trigger light signals and allow the phone to send an emergency SMS.
WHISTLE
WHISTLE LOUD AND CLEAR
Make yourself heard. Built into its case, the SHARK-X3's whistle is capable of emitting a powerful distress signal reaching 100db.