FREE SHIPPING
FROM 149€ PURCHASE
(WITHIN 72 HOURS OF OPENING)
PAYMENT
SECURISED
GUARANTEE 5 YEARS
REPAIRED IN YOUR COUNTRY
A SCANNER ALWAYS TO HAND
Compact and lightweight, X-SCAN mounts onto the rear of your smartphone to transform it into a reliable mobile scanning solution, both high-performance and universal.
Designed and manufactured in France, boasting a 5-year guarantee like all Generation 5 Crosscall smartphones, X-SCAN is the ideal tool for market stakeholders looking to equip their teams with innovative solutions whilst optimising their investment.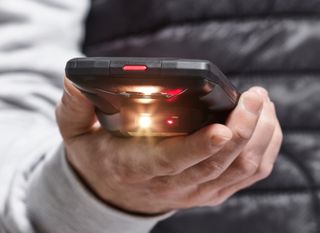 LED lighting
White support LED enabling you to continue scanning even when it's dark.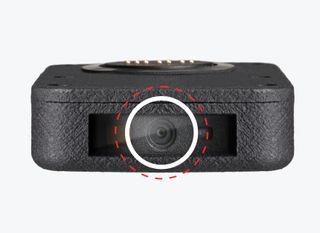 Optical imager
Captures photos of 1D and 2D codes.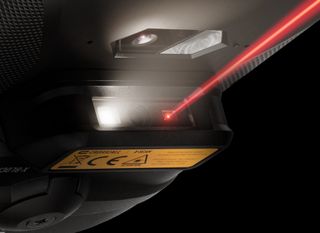 LASER aim
Projection of a crosshair to make aiming easier.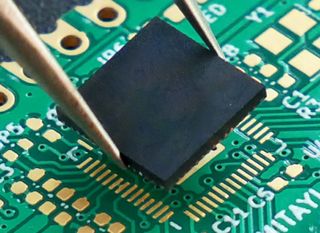 Image processor
Instant translation of the 1D and 2D codes captured by the imager.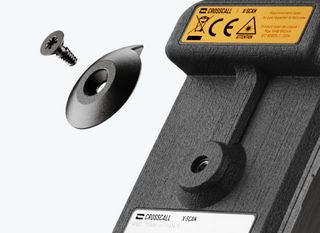 Mounting cap
To safely attach the X-SCAN to your Crosscall smartphone.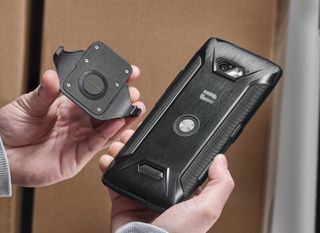 X-LINK connector
Magnetic attachment, data exchange and power via the smartphone.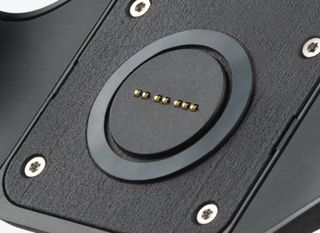 Seal
Protects the X-LINK from accidental water splashes and dust.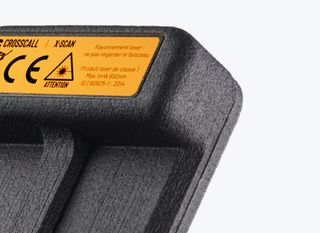 Robust polymer casing
Highly resistant against impacts and drops.
HIGH-PERFORMANCE
Effective scanning on any type of code and in any environment
RELIABLE
Resistant, low energy consumption, and comes with a 5-year guarantee.
ERGONOMIC DESIGN
Easy to transport, easy to handle, and easy to configure via its app.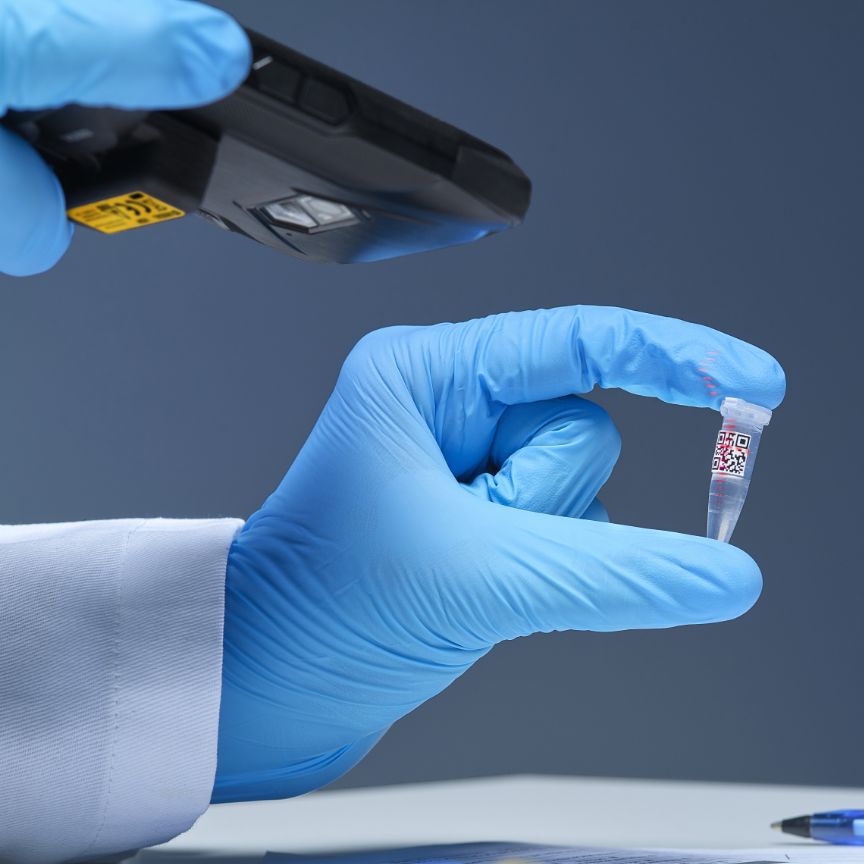 HIGH-PERFORMANCE
Seamless scanning
With X-SCAN, optimise your employees' working time: Its optical scanning head offers great precision, guaranteeing an instant scan and thus seamless working.
Decrypts more than 60 codes per second
Effective in any situation
The X-SCAN's scanning head offers top-of-the-range performances: All it takes is a single scan to read a code, even it's damaged or misprinted.
Struggling to access certain codes in your storage space? Its laser pointer lets you scan with precision, whether you're crouching, standing stretched or at an angle. Thanks to its white support LED, making it operational in the dark, so it offers the same performances whether you're in a dark warehouse or in direct sunlight on a loading dock.
Works in lights from 0 to 100,000 lux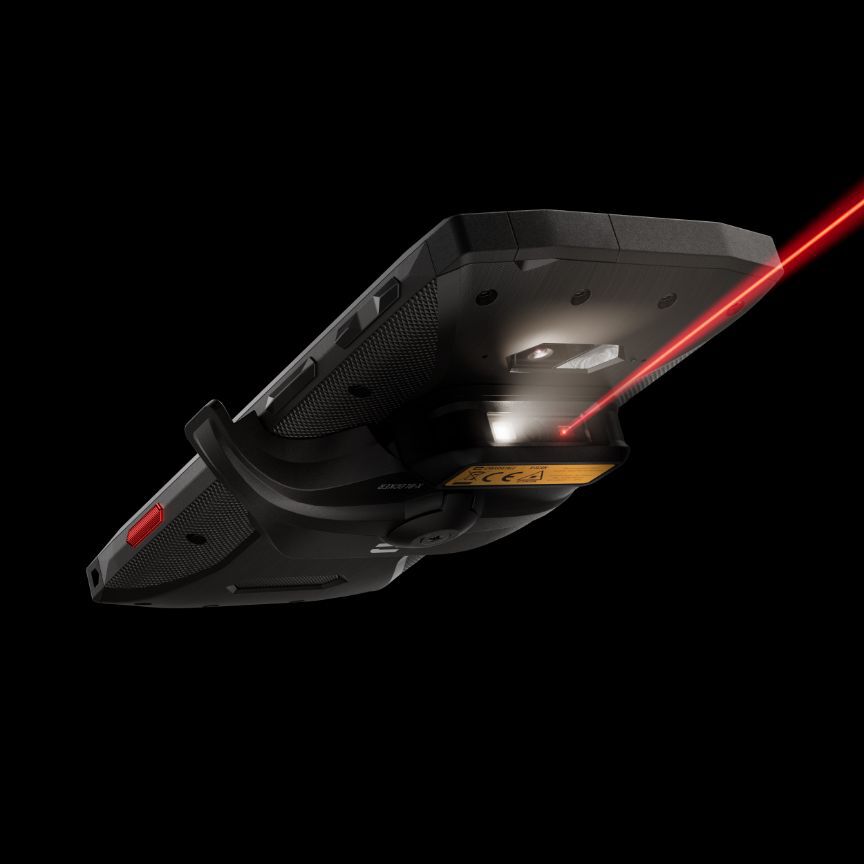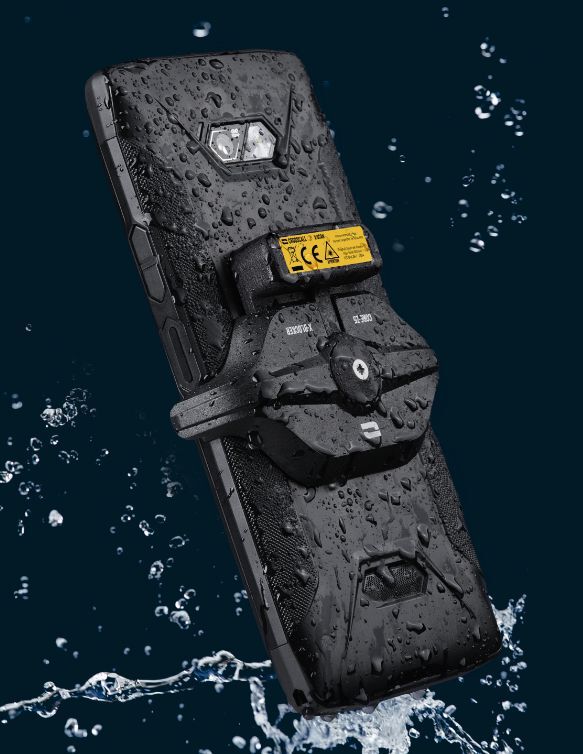 RELIABLE
Resistance in all conditions
Whether you're working in the rain or in a refrigerated warehouse, X-SCAN adapts perfectly to your environment. Its robust design gives it a high level of resistance against drops, impacts and extremely low temperatures. Thanks to its IP62 certification, it is dustproof and rainproof.
Durable over the short and long term
Crosscall's engineer teams have designed its casing with a robust polyamide, typically used in the automotive industry. So, you can rely on it to withstand even the most intense uses.
Plus, X-SCAN stands out in day-to-day use with its extremely low battery consumption for the smartphone (using barely 0.2% per hour in standby for the CORE-X5 and the CORE-Z5). In the long term, its 5-year manufacturer's guarantee is one of its major assets, securing this investment for the future.
Capacity to complete 40,000 scans in 9 hours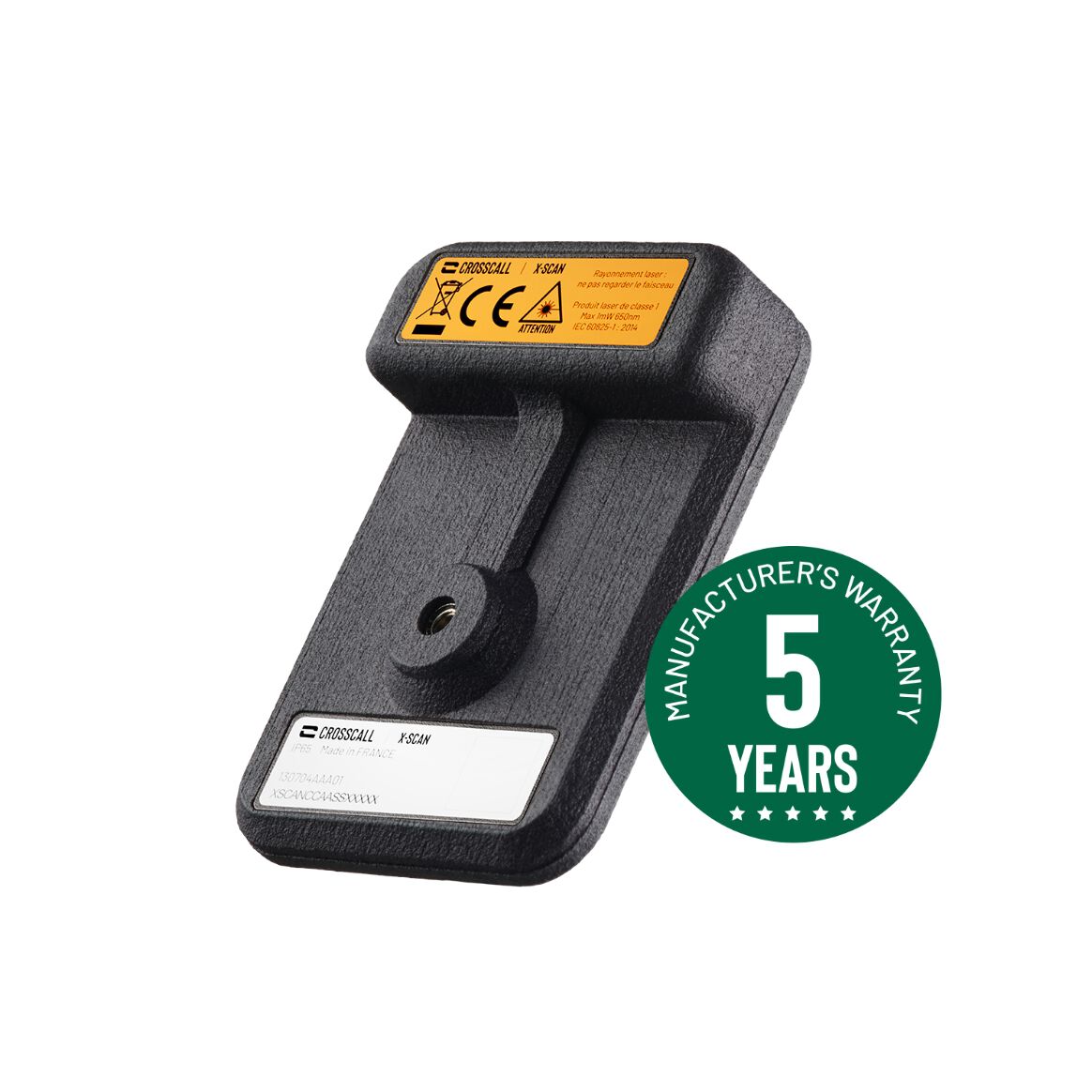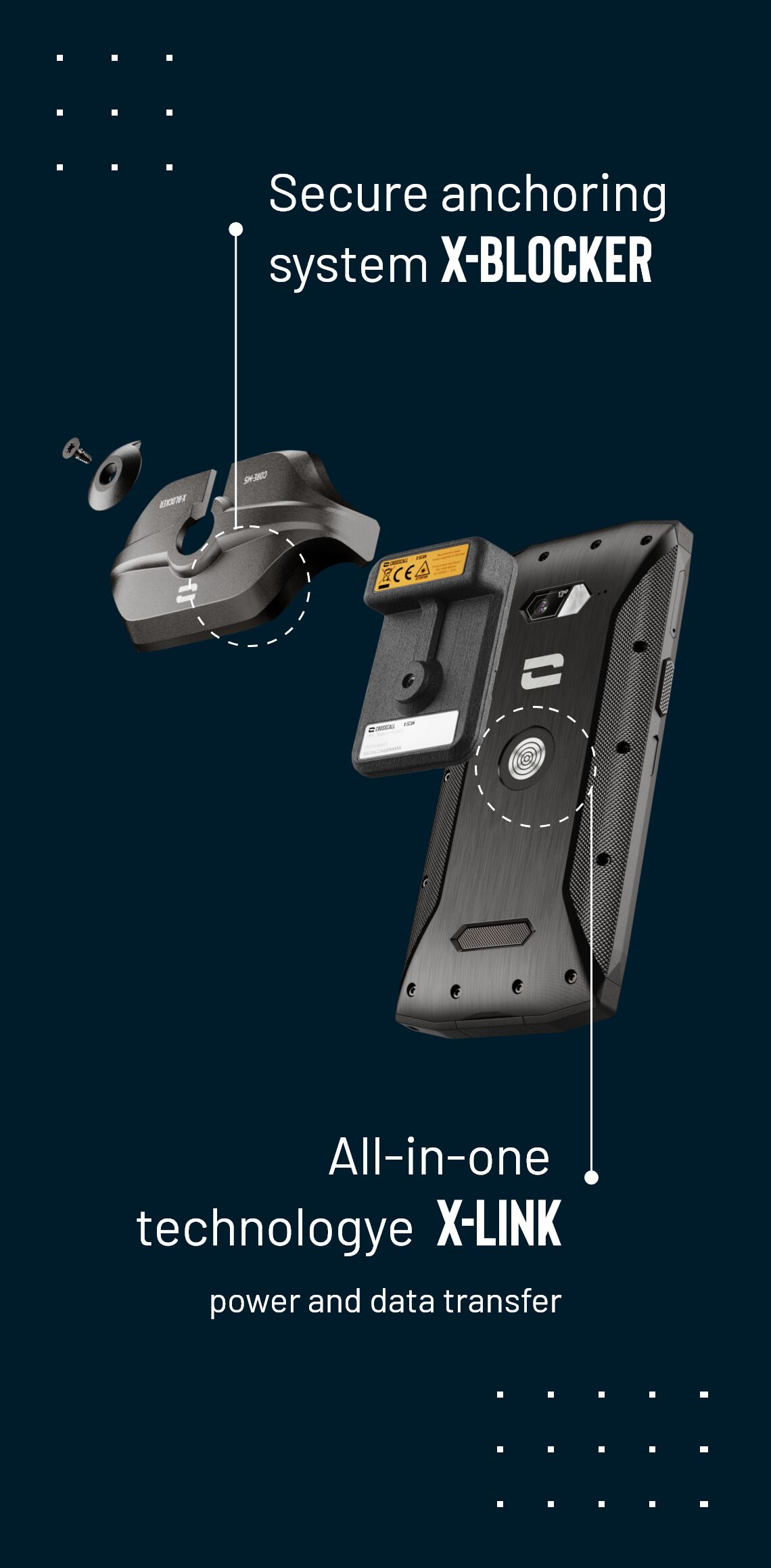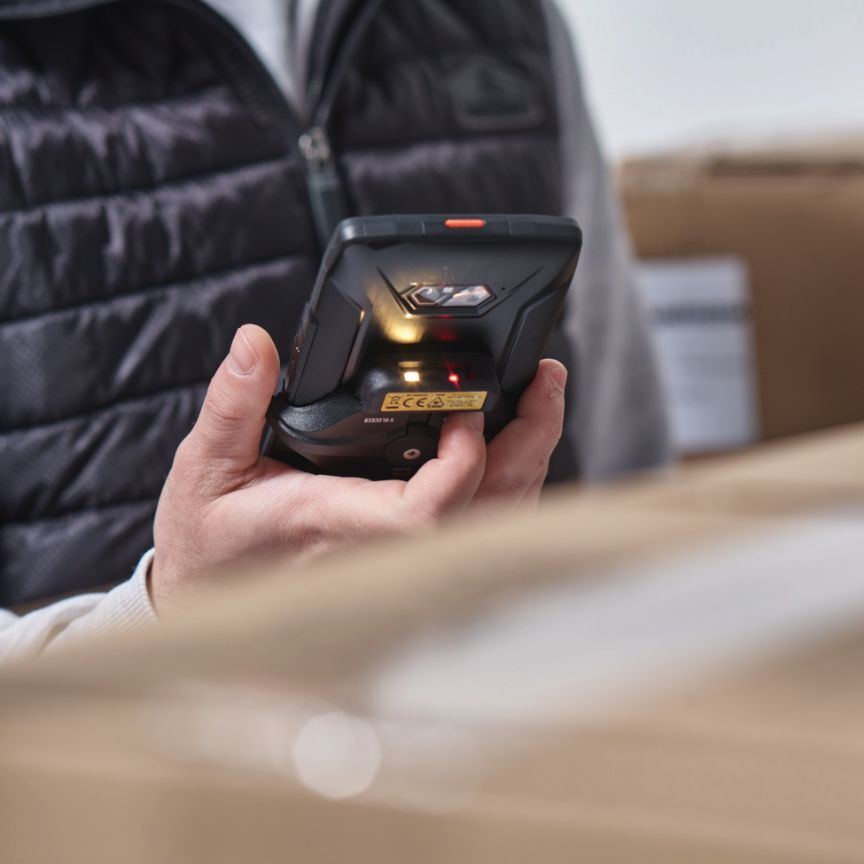 Ergonomic
Simple and intuitive to use
Scan via automatic detection or by simply pressing one of the programmable buttons on your Crosscall smartphone. This way, you can use it with just one hand, familiarly and comfortably, just like your smartphone.
Light as a feather
One of the most lightweight scanning solutions around, the X-SCAN stands out from the tools currently on the market with its simple handling and transportability, making it ideal for professionals who are always on the move. So, it won't slow you down while you're working: Between two scanning sessions, you can keep it to hand and take it out whenever you need it.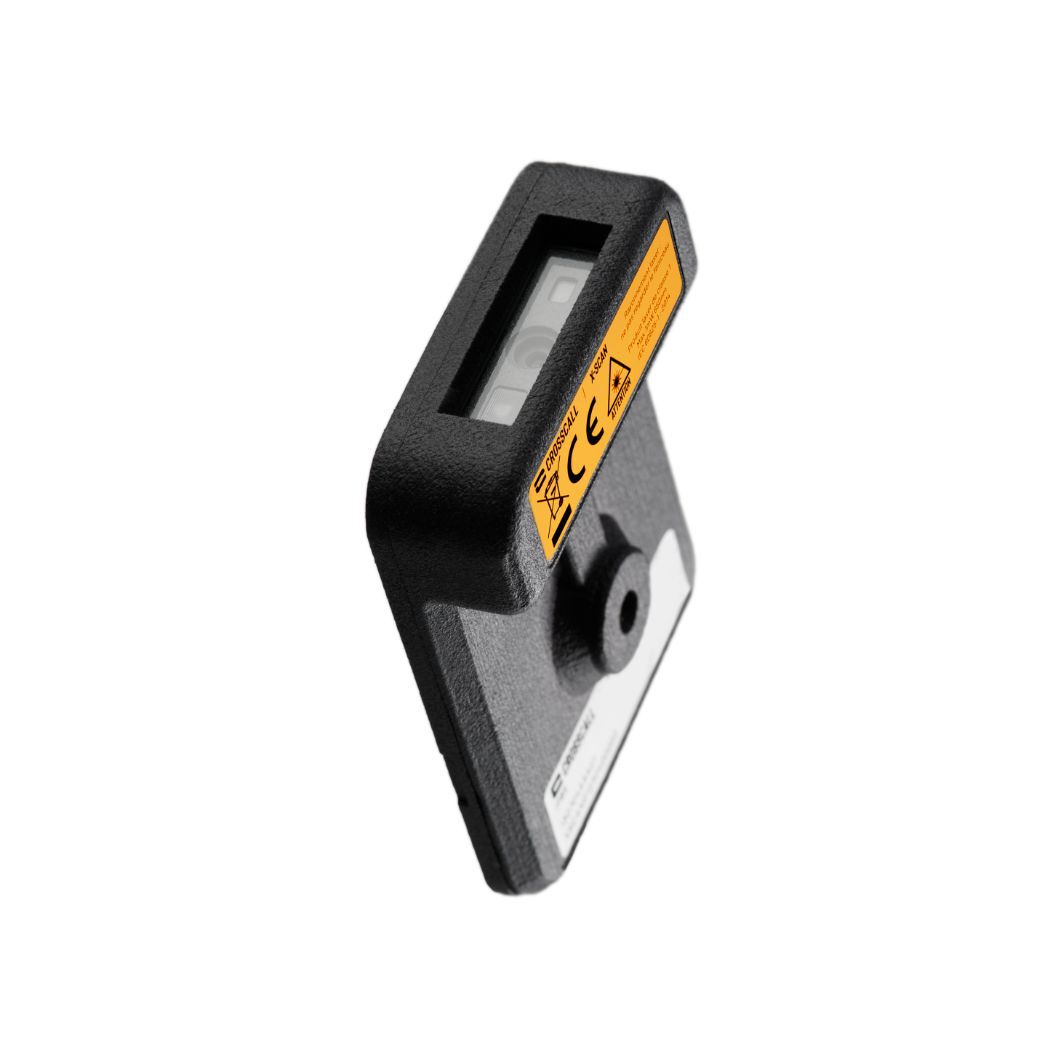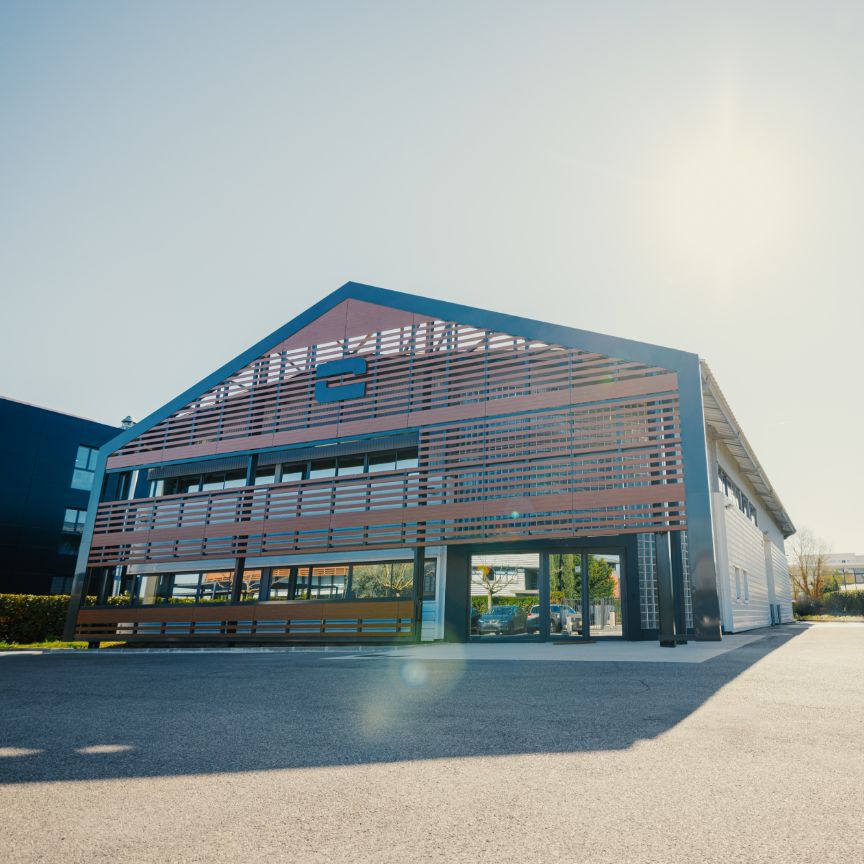 designed and manufactured in France
Developed by our engineers with the help and expertise of our partner WARE ID, a specialist in automatic identification,
X-SCAN is the first Crosscall product to be designed and manufactured in France.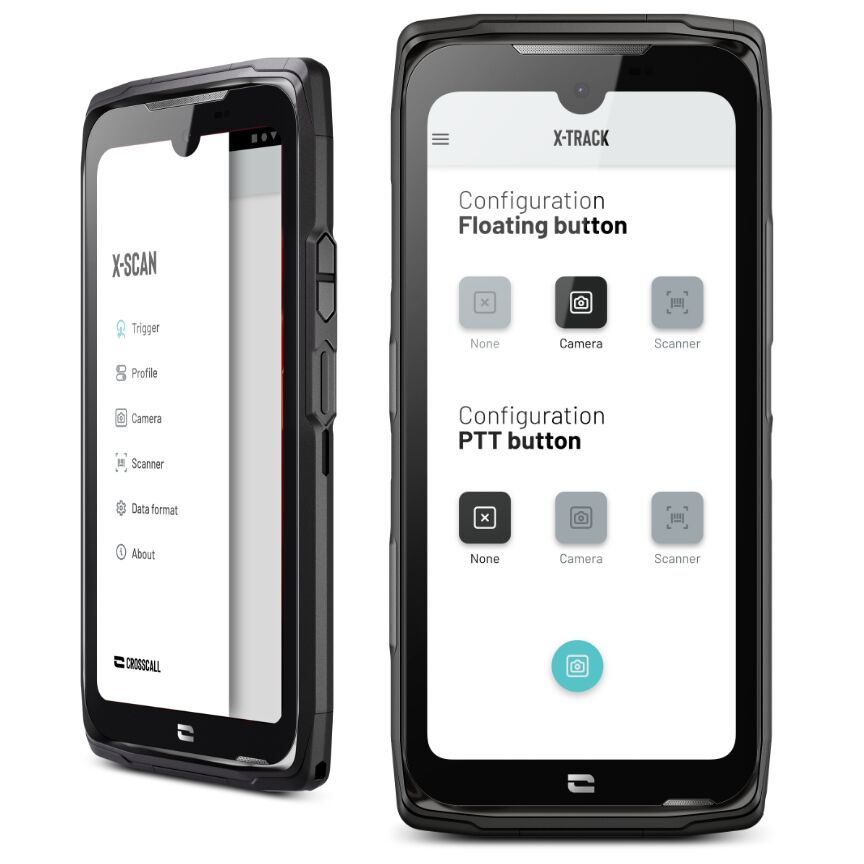 Your smartphone, your scan
The X-SCAN is entirely configurable thanks to the dedicated X-TRACK app: You can define the exact type of code that you want to scan, and can opt for scanning via detection or via activation. You can also customise its use via the programmable buttons on your Crosscall smartphone, so you can activate the scanning with a simple press of a button.
Yet, its uses go far beyond just scanning: You can use it to easily generate and then instantly export an inventory for an employee, wherever you are.

Dedicated application
developed by Crosscall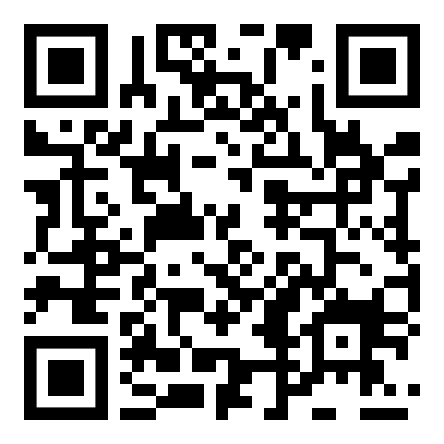 Infinite compatibility
The X-SCAN also covers several symbology libraries, guaranteeing effective scanning on all types of 1D and 2D codes.
Lastly, it can be made compatible with any business application dedicated to stock management via an SDK (system development kit), which avoids you having to switch from the software that you're already using.
In short, this is a universal scanning solution set to effectively respond to any situation.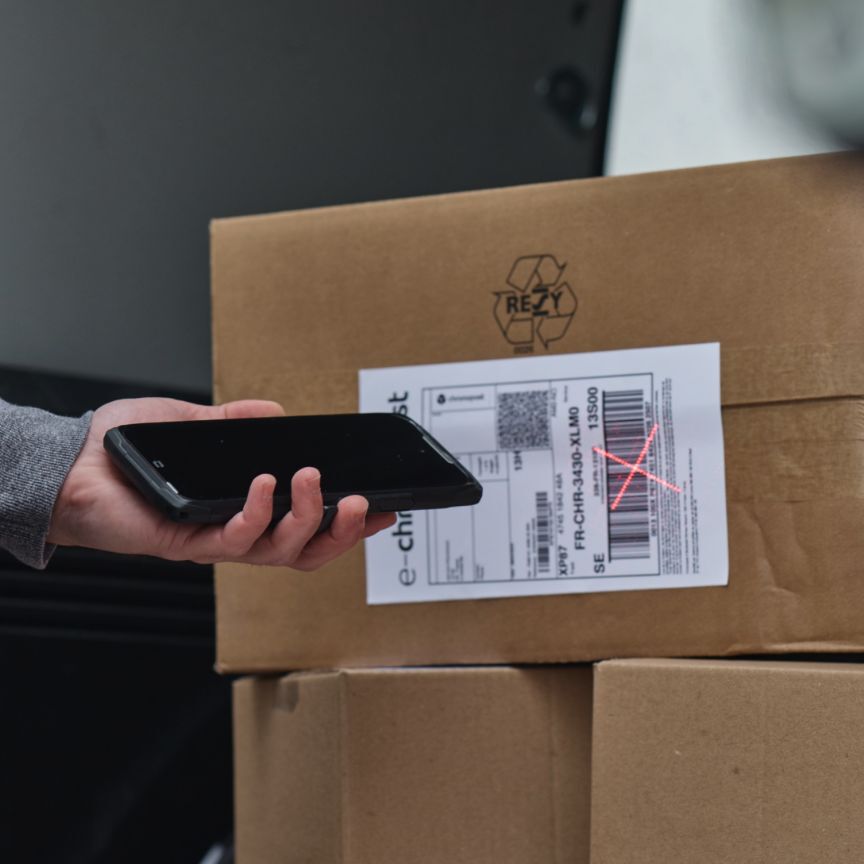 Behind the scenes of the X-SCAN's design
USEFUL LINKS
CHARACTERISTICS
Everything you need to know about the X-SCAN can be found here :
SPECIFICATIONS
Sensor/optical system
Capteur CMOS 640 x 480
Scanning head capacity
Up to 60 scans per second
Light source (wavelength)
650 nm laser diode
EAN 13 field depth (13 mil)
105 to 680 mm
Code 39 field depth (20 mil)
65 to 800 mm
Code 39 field depth (5 mil)
120 to 260 mm
GR Code field depth (15 mil)
80 to 250 mm
Scanning contrast
Min. 20%
Scanning mode (manual / continuous / both)
Manual and continuous (detection)
Scanning on tablet/smartphone screen
Yes
Scanning rotation angle
360°
Scanning tilt angle
+/- 60°
H/V scanning angle
28°/21°
1D codes supported natively
Code 128 - EAN13 - EAN8 - Code 39 - Interleaved 2 of 5 - Code 93 - GS1 128 - ISBN - ISSN
2D codes supported natively
Aztec - Data Matrix - QR Code - PDF417
1D codes also supported via SDK
UPC-E - UPC-A – Febraban - ITF 14 - ITF 6 - Matrix 2 of 5 - Codabar - GS1 Databar - Code 11 – - Industrial 25 - Standard 25 - Plessey - MSI-Plessey - AIM 128
2D codes also supported via SDK
Micro QR code
Electrical consumption (scanning - standby)
176 mA - 11,8 mA
Power supply - Typical consumption
5V - 581 mW
Materials
Polymer resin
Operating temp.
-20°C / +60°C
Storage temperature
-40°C / +70°C
Relative humidity
5% to 95% (without condensation)
Maximum ambient light
100000 Lux
Protection index (X-SCAN mounted on phone)
IP62
Certification
CE CEM, RoHS, WEEE
Laser grade
Classe 1
Connector
X-LINK™*
Dimensions
X-SCAN 43.6 x 14.9 x 61.4 mm / X-SCAN on X-LINK™* (without X-BLOCKER) 43.6 x 14.15 x 61.4 mm
Weight
24 g (excluding X-BLOCKER)
Application / Settings
X-TRACK Application