The versatile smartphone
Powerful, reliable and Android Enterprise Recommended. X-LINK™* compatible, with an ergonomic design. Versatile and durable. The CORE-M5 incorporates CROSSCALL's key values and offers the perfect solution for professionals in a range of fields.
Read all
Powerful: Qualcomm® Octocore processor
Connectivity: 4G, Wi-Fi, WPA3 Certification
Ergonomic: 4.95" display, 100dB speaker
Core-m5
The versatile smartphone
Take a good look: your next smartphone is here.
core-m5 0%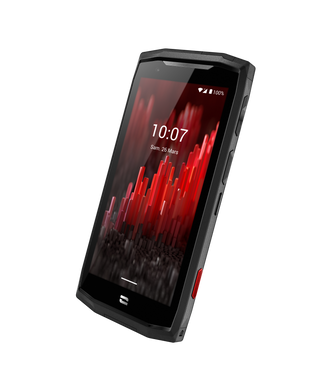 Powerful
and sustainable

compact and
robust

100 db
speaker

aer
certified
A smartphone
you can count on.
Small but mighty
The CORE-M5 is fitted with the Qualcomm® SM6115 Octa-core processor, for a smooth and optimal experience in both professional and personal settings.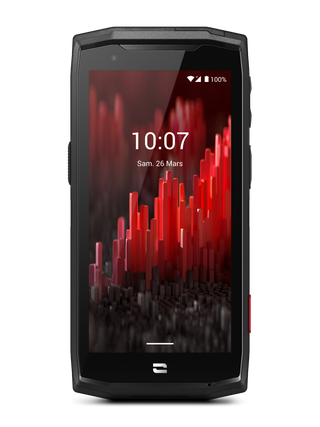 A phone that works on all fronts, so you can too.
Its impressive power means you can activate all of your professional apps and switch between various types of use with no loss of responsiveness.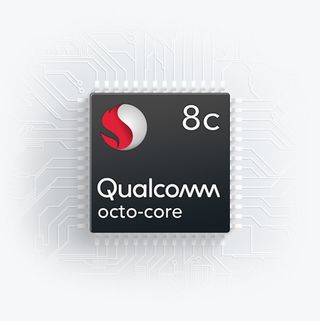 A powerful tool for Android 11 use
The CORE-M5 offers all the features of the latest Android OS. An update to Android 12 is also scheduled that will extend the lifespan of your device, give you access to all the latest Android features and make sure your phone stays up-to-date over time.
Tailor-made for companies
The CORE-M5 is Android Enterprise Recommended, a certification that guarantees that the device meets Google's strict criteria for business needs.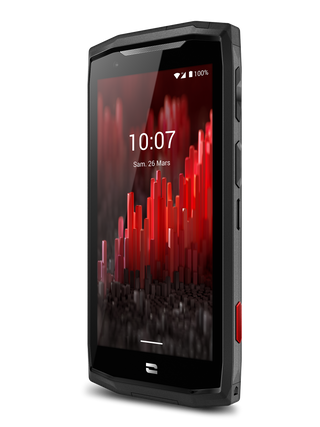 4G and WiFi
everywhere

you go!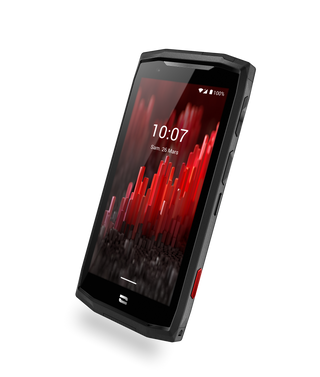 The CORE-M5 is compatible with all internet routers' WiFi bands. This means you can optimise your WiFi connection wherever you are, and benefit from optimal connection speed.
WPA3 certification relates to the security of WiFi devices. The standard provides advanced security features and protocols to increase the security of the WiFi network.
Use your CORE-M5 as a router so that you and those around you can connect your devices to fast 4G internet access.
Travel anywhere in Europe without losing your 4G connection! Thanks to the dual SIM slot, you can quickly and easily switch from one SIM to another to alternate between your operators or temporarily sign up to a local package abroad.
The
ideal format

for your needs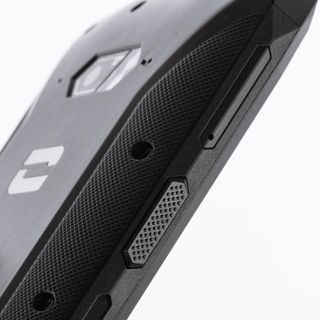 Quick and easy to handle
The side keys on the CORE-M5 have been improved to make them easier to use, especially with gloves. Their colour, texture and location on the phone have been specially designed to offer users an intuitive device that is ergonomic and easy to use.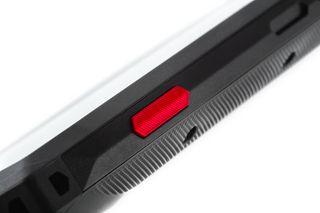 Two programmable buttons, hundreds of possibilities
The two programmable buttons mean you can quickly access several of your phone's functions without having to unlock it.
The choice is yours:
Push-To-Talk app
Lone Worker Protection Solution
Camera
Torch
Any downloaded app
And much, much more…
A
screen tailored

to your use

Glove Touch

Use with gloves

Wet Touch

Use with wet hands

500 cd/m²

Optimal screen brightness even in direct sunlight

4.95'' screen

Bright 18:9 display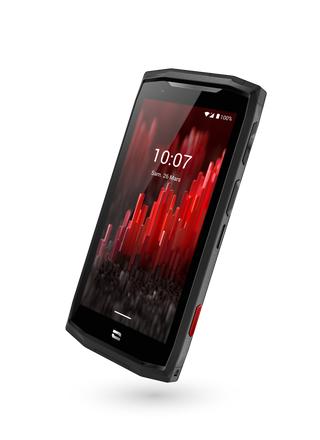 Loud and clear
LeThe CORE-M5 has a powerful rear loudspeaker that reaches up to 100dB, meaning you can hear the person you are speaking to wherever you are.
100dB
Waterproof loudspeaker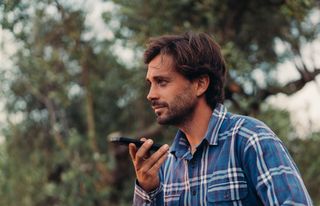 Talk to your teams
With the addition of the X-TALK app, which turns your smartphone into a walkie-talkie, whether you're working in a factory, on a construction site, in a warehouse or a workshop, you can communicate clearly with all your teams.

X-TALK
The walkie-talkie app
developed by CROSSCALL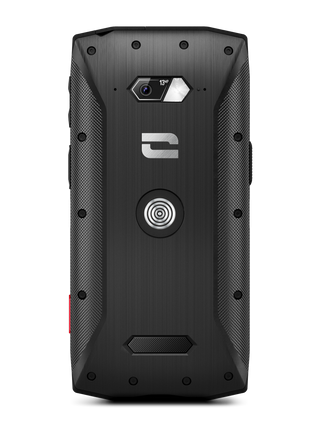 Lets sound through.
Not water.
To guarantee optimal communication, special attention has been paid to the microphones on the CORE-M5 with the integration of a membrane made from Gore-vent© technology. The speaker on the CORE-M5 is natively waterproof.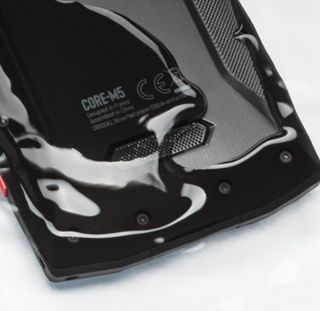 Wow!
So practical!
The CORE-M5 has a special slot for attaching either a wrist or neck strap so it can be carried around hands-free.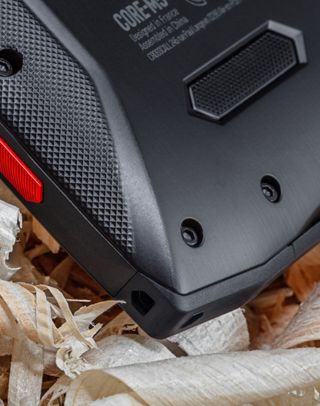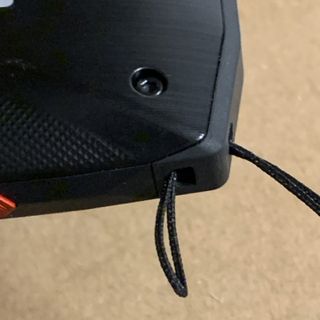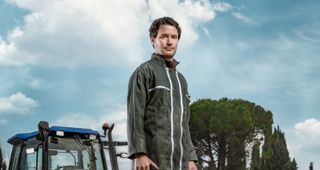 « Milking takes place in the morning and evening and milk sampling is carried out on site. The area is exposed to various liquids, like milk, cow dung, urine, etc. It's an environment that is not recommended for a traditional phone, but by opting for CROSSCALL we've found a smartphone capable of standing up to this environment. What's more, when working in an environment like this, it's crucial to be able to make clear and audible calls despite the surrounding noise... Here too, we found a smartphone that met our expectations. »

A sustainable solution
Sustainability is at the heart of CROSSCALL's values. Designed with these commitments firmly in mind, the CORE-M5, with its three-year guarantee, ticks all the boxes of a sustainable device. This durability means that you can keep it for a long time, and that the phone can withstand daily life, as well as your adventures, too.
Five-year warranty
The CROSSCALL commitment
Repairability
Score of 8,8/10
Endurance
Outstanding battery life
Come back to us
in five years.
The CORE-M5 embodies the brand's commitment to durability and to building a phone you can rely on over time, without limiting its usability. It also has a five-year warranty like all the products in the CORE range.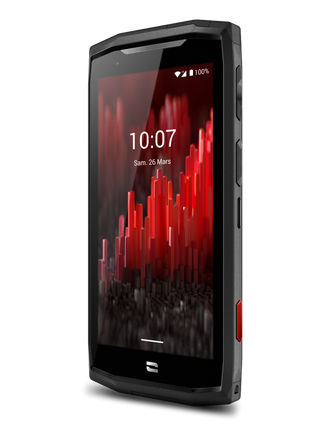 It doesn't
tire

easily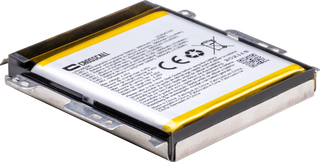 power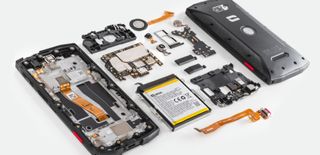 The easier it is to repair your phone,
the longer

it will last

A smartphone has to be repairable if it is to have a long lifespan. Special attention has therefore been paid throughout the design process of the CORE-M5 to ensure that its components can be easily replaced by accredited repair centres.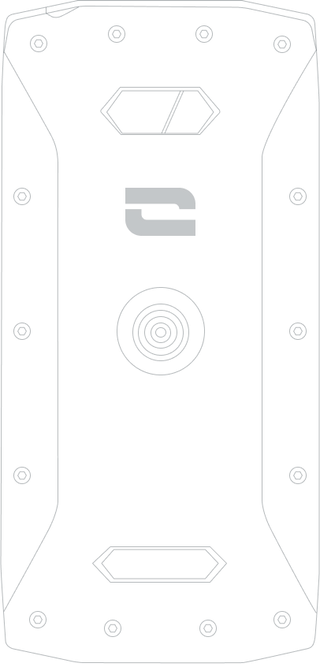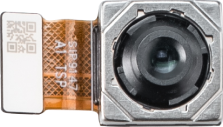 The camera
The camera is easy to remove.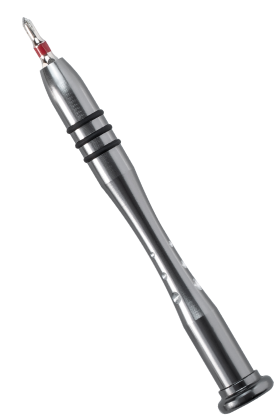 Screwdriver
When opening the phone, there's no glue to remove, only screws.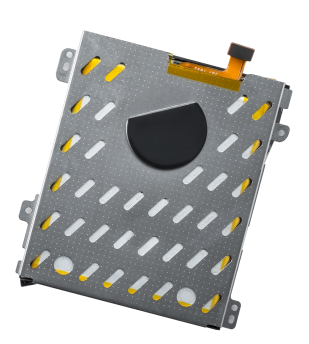 Battery
The battery is screwed in (not glued).
Spare parts available for 10 years for the CORE-M5
Looking for
resistance?


You've come to the right place.

Do you spend time in a risky environment that is usually hostile to smartphones? No problem. You can take your CORE-M5 on all your adventures and use it in the workplace, for a secure experience and no risk of breakage.

TPU reinforcement

For better shock absorption.

GORILLA GLASS

0.7mm-thick corning gorilla glass 3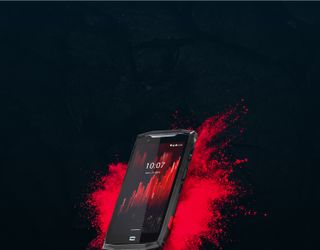 US military standard MIL-STD-810H
The CORE-M5 passed 15 of the MIL STD – 801H US military standard tests with flying colours, including the drop test from two metres onto concrete and the temperature tests. The CORE-M5 can withstand temperatures ranging from -51°C to +71°C.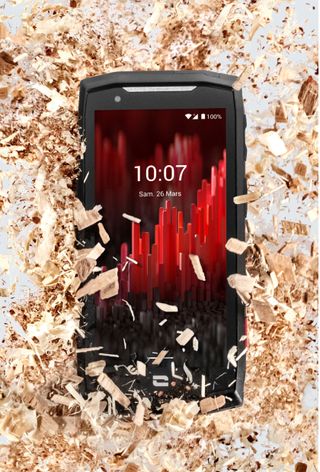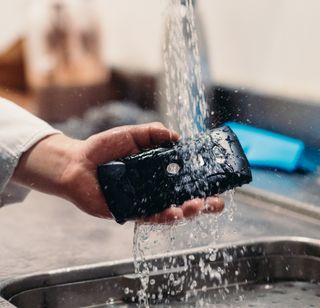 Altitude resistance
Reach the peaks without worrying about your phone.
Solar radiation
No need to worry about heat waves.
Salt fog
Use your smartphone in a marine environment without risk of corrosion.
Thermal shock
Go from hot to cold and back again in a matter of seconds.
Contamination by fluids
Diesel resistant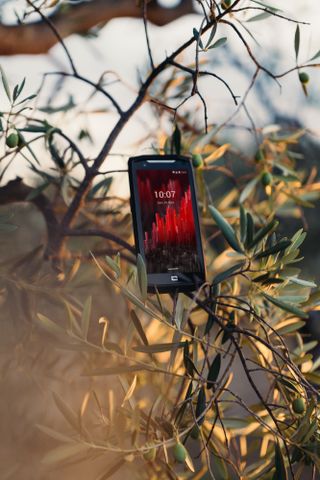 Low temperature in storage
Smartphone stabilised at -51° for 2 hours.
High temperature in storage
Smartphone stabilised at +71° for 2 hours. Stays functional if the temperature drops.
Chocs
Votre téléphone ne craint pas les chutes.
Impact
Your phone is not at risk when dropped.
Humidity
Humidity and dryness for 28 days.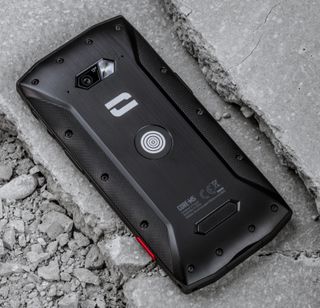 Acceleration
Your phone copes easily with sudden acceleration (drop or fall).
Rain
Your smartphone can be used in showery weather.
Low-temperature use
Use your phone event in the coldest areas.
High-temperature use
Stays functional at +71° // Use your phone in the hottest environments.
Freezing rain
Can withstand up to 13 mm of ice and remain functional after thawing
Waterproof?
No, it's not just

water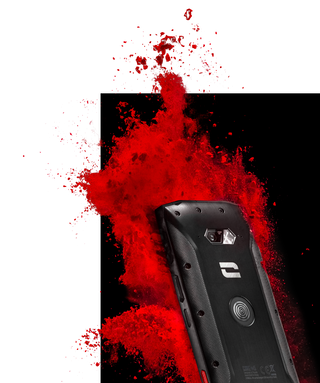 Waterproof?
No, it's not just

water
Whatever your environment, the CORE-M5 remains completely sealed. Whether it be dust, sawdust, sand or other, nothing gets through!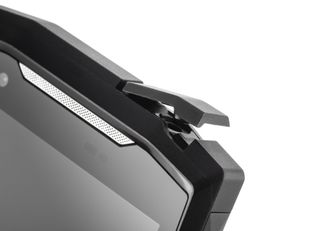 Hermetic to microparticles
Sealing caps guarantee the CORE-M5's resistance to all kinds of liquids such as salt water (the sea) or chlorinated water (swimming pool), as well as to microparticles such as dust from construction sites, the steel industry or sand.
IP68 certified
The 14 screws spread across the entire back side of the phone guarantee optimal performance of the seal, so you can dive up to 2m deep for 30 min without worrying about water entering your phone.
Immersion at 2m
For 30 min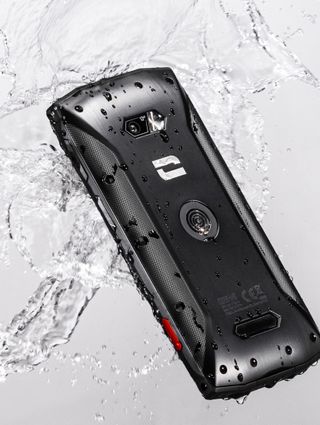 A fully rinsable smartphone
The CORE-M5 can be cleaned with soapy water, as well as, occasionally, with most sanitiser gels on the market.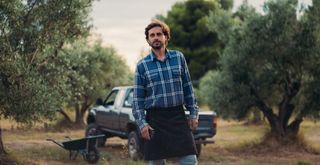 « The phones "live" in our garden centres. Because we are open seven days a week and have a high turnover of staff, we needed products that would fit in with these requirements. Not to mention the fact that my teams often need to be outdoors. They work outside in all weathers and are required to get stuck in among plants, flowers and especially soil... All in fairly humid environments. »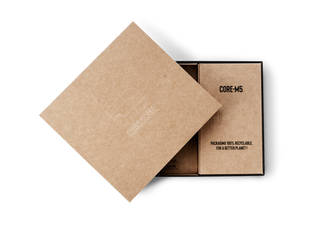 A little something
extra for
the planet
The CORE-M5's commitment to sustainability goes all the way down to its packaging. Creating eco-friendly packaging is one of the brand's commitments and reinforces our CSR approach.
63%
Recycled materials
Make up the box.
0%
PLASTIC
Used for packaging.
x-link
x-link™

mounting technology

The CORE-M5 is at the heart of a range of X-LINK™ accessories from CROSSCALL designed to simplify your use.

Mount
Magnetic attachment and easy positioning in portrait/landscape mode.

Charge
Fast and efficient charging. 98% power transfer

Transfer
Easy to use. No need for cables! One-step attachment, charging and data transfer.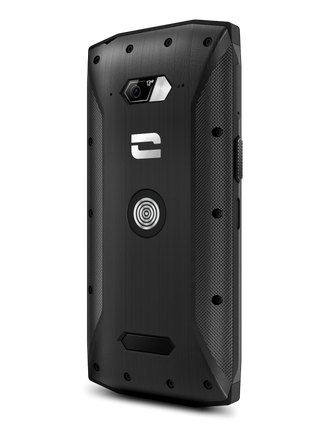 USEFUL LINKS
CHARACTERISTICS
Everything you need to know about the CORE-M5 can be found here :
OUTDOOR SPECIFICATIONS
IP standard
IP 68
Resistance to salt water
2m/30min
Dustproof
IP6X
Operating temperature
-25°C / +60°C
Resistance
US MIL-STD-810H (15 tests)
Drop Test (6 sides, 2m)
TECHNICAL SPECIFICATIONS
Dimensions / Weight
151 x 74 x 15.5 mm / 226.6 g
Colour
Black
Operating System
Android™
Version / Zero-Touch / AER
11/ Y / Y
Processor
QUALCOMM® SM6115
Type
OCTO-CORE (4xA53 @1.8GHz + 4xA73 @2 GHZ)
SAR Head / Body
1.54 W/kg / 0.78 W/kg
SAR Limbs
1.83 W/kg
Languages
German, English, Arabic, Chinese, Croatian, Danish, Spanish, Estonian, Finnish, French, Hungarian, Italian, Latvian, Lithuanian, Dutch, Norwegian, Polish, Portuguese, Serbian, Slovakian, Slovenian, Swedish, Czech
SCREEN
Size
4.95 inches - 18/9
Type
IPS - Corning Gorilla® Glass 3
IK standard
IK05
Resolution
960 x 480 FWVGA+
Brightness
500 cd/m2
BATTERY
Type
Lithium Polymer
Capacity
4,000 mAh
Talk time (2G/3G)
25h48
Battery life in standby time (4G)
14 days
Battery life in GPS mode**
11h
CHARGER
Brand
Crosscall
Model
TPA-147A050200VU01 (CH-21E)
Input voltage
100-240V ~
Input AC frequency
50/60Hz
Output voltage
5,0V ⎓
Output current
2.0A
Output power
10.0W
Average efficiency in active mode
81.03%
Efficiency at low load (10%)
80.33%
No load power consumption
0.045W
MEMORY
RAM / Flash
3 GB DDR4 / 32 GB
External (Micro SD)
max 512GB (sold separately)
NETWORK & CONNECTIVITY
SIM
Dual SIM or SIM + micro SD
Type
Nano SIM
2G (GPRS/EDGE)
850/900/1800/1900 MHz
3G (HSPA+)
850/900/1900/2100 MHz
4G (LTE)
FDD-LTE band : 1(2100) / 3(1800) / 5(850) / 7(2600) / 8(900) / 20(800) / 28 fullband (700)
TDD-LTE bands: 38(2600) / 40(2300
VoLTE
Compatible **
VoWIFI
Compatible **
WIFI
802.11b; 802.11g; 802.11n
2.4 GHz and 5 GHz
Bluetooth®
5.0
USB
Type-C 2.0
OTG
Yes
X-LINK™*
Yes
PHOTO
Sensor
13 MP
Autofocus
Yes
Front-facing camera
2 Mp
Flash
Yes
Supported formats
JPEG, GIF, PNG, BMP
VIDEO
Resolution
Full HD 1080p
Supported formats
MP4, 3GPP
AUDIO
Headphone Jack
3.5mm
Supported formats
3GPP, MP3, AAC, MIDI, WAVE
Microphone
Waterproof microphone, GORE membrane
Loudspeaker power
100 dB
LOCATION SERVICES
GPS
Yes
Type
GPS, A-GPS, Glonass, Beidou, Galileo
SENSORS
Accelerometer / G-Sensor
Yes
Proximity sensor
Yes
Light sensor
Yes
Gyroscope
Yes
Magnetometer / E-Compass
Yes
FEATURES
Play store™
Yes
Google™ Services
Yes
Hands-free
Yes
Voice recorder
Yes
Alarm clock
Yes
FM Radio
Yes (requires wired headphones)
Flashlight
Yes
Customisable multifonction button
Yes, 2
QR code reader
Yes
SOS function
Yes