MORE THAN A JOB – AN ADVENTURE
For 10 years now, crosscall has been accompanying not only outdoor athletes in their leisure activities, but also numerous professionals when working.
In the office, on site, in workshops or warehouses, we have taken care to identify and analyse their needs, their expectations and the uses to which they put their mobile phones when working and even beyond.
Today, we are responding with the CORE range: 4 devices designed first and foremost for professionals, but which are capable of suiting everyone.
Every model embodies the spirit and shares the promises that make up the CORE range identity, and promises that every demanding worker has the right to expect: a TECHNICAL NATURE and specific functions that free up professional use in all aspects of their activity and on all worksites, increased DURABILITY to ensure their productivity and maximise the profitability of their mobile phone fleet, and an inspirational DESIGN, conceived for the best possible integration into their professional environment. Three solid reasons to believe in the efficacy of the CORE range, for their activities and much more.
TECHNOLOGY IN LINE WITH YOUR ACTIVITY
The CORE range boasts onboard technology capable of meeting the needs of the most specialized and most demanding activities. Each device in the range uses specific components and technologies dedicated to multiple uses, changing the daily lives of all professionals in every sector of activity. A technical nature that is felt in every task carried out and in every working environment.
Wherever you are, whatever you're doing, you need to be able to rely on the best possible connection. And to do this, you need to be able to count on not just the quality of the network, but also on your device. Crosscall therefore deploys all possible means and calls on a maximum number of technologies to allow all professionals, even the most remote ones, to benefit from the best services that can be offered. The CORE range offers devices compatible with most network bands and proposes functions that, depending on the device chosen, allow the worked to benefit from the best possible connection, despite difficult network conditions.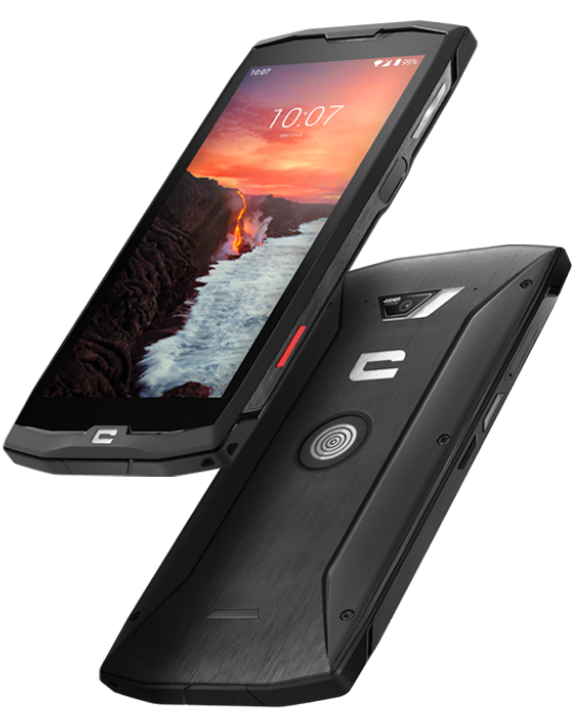 VoLTE
Call quality
When you need to carry out precise and technical work on a site or during maintenance, it is esential to be able to send information to your colleagues clearly and concisely, while accessing the data needed for your work. Thanks to this technology, workers benefit from quality communications with digitized exchanges and perfect voice rendering.
This function, based on the 4G network, allows professionals to make calls or take part in teleconferences comfortably and smoothly.
For example, technicians operating on electrical equipment can all follow the instructions given by their technical centre, at the same time, while accessing technical information, photos and disgrams on the same device.
VoWIFI
Change to wifi
To enable all professionals to communicate with their workers under the best possible conditions, calls and text messages can now be sent directly via WiFi.
A great feature that, for example, allows for profiting from all the advantages of a digital cordless phone (DECT, Digital Enhanced Cordless Telecommunications) simply with your mobile.
Professionals working in rooms with thick walls, in basements or underground warehouses can, even without a mobile network, talk to colleagues via quality communications and perfectly digitized voice rendering, simply by automatically switching to a WiFi network.
The CORE* range is compatible with this technology, which is being rolled out depending on the operator (*excluding the CORE-M4 Go).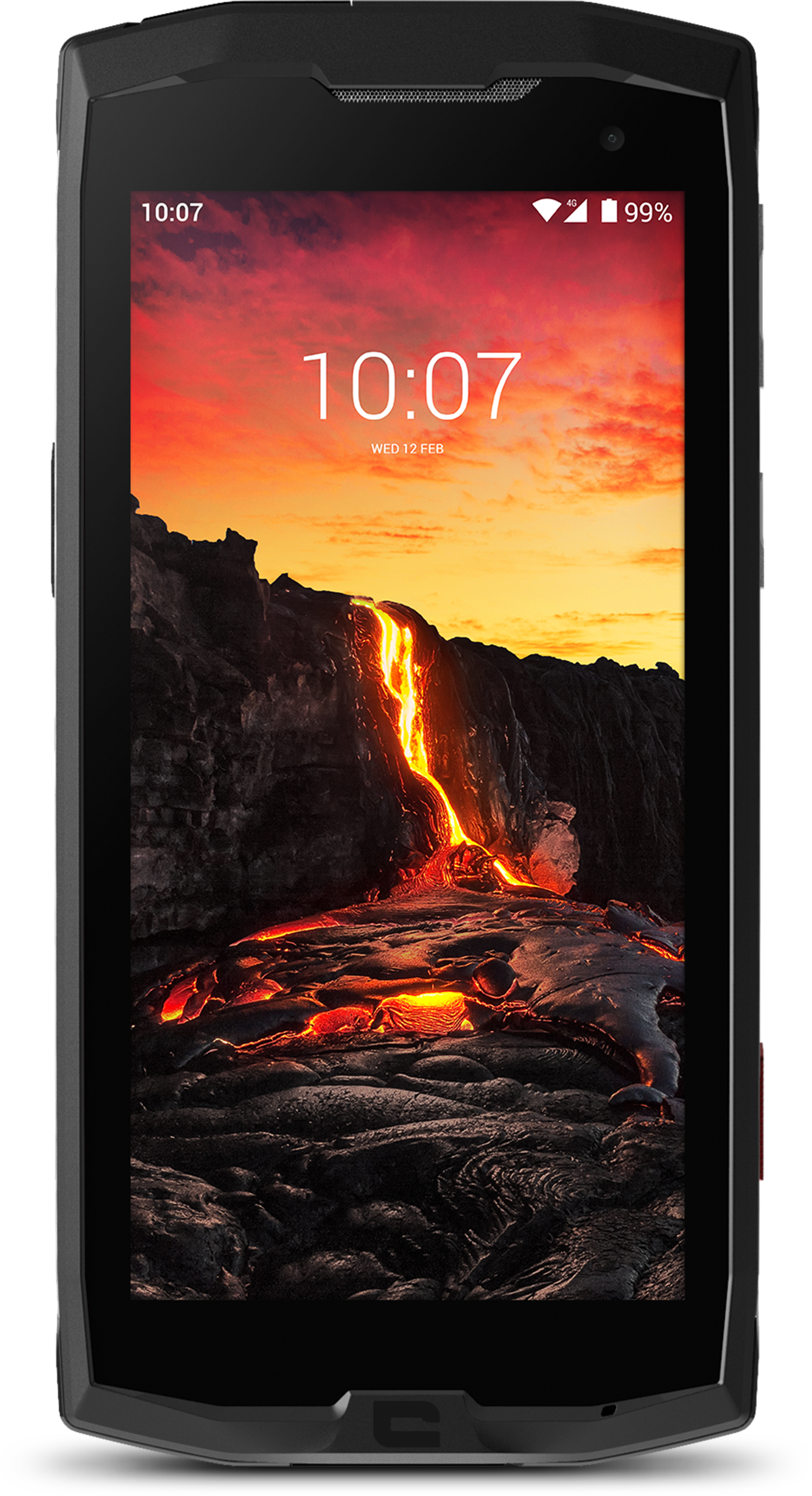 Borderless connectivity
Some worksites can take you a long way away. So, in order to allow professionals to extend their working radius while remaining connected, the CORE range integrates pysical components compatible with most of the network bands available in Europe.
Workers can thus intervene on a site in Poland or Spain and communicate with colleagues in France via the foreign network, with the same communication quality as that offered by a French network for a national call, all using their own mobile and their own SIM card.
They benefit from continued connections and optimal calls in multiple European Union countries* (*requires a specific subscription. Check with your operator before going abroad).

PUSH-TO-TALK (PTT)
Push, talk
Whether in the security or large-scale events organization sector, every worker needs greater reactivity, greater instantaneity and perfect coordination with their teams. Up to now, professionals only had walkie-talkies to meet this need. Today, there is an alternative, based on Push-to-Talk applications:
This technology, based on the 4G network, offers all the advantages you can expect from a walkie-talkie: instant and many-to-many communication.
Consequently, security team staff or mountain rescuers can talk to each other in real time using a communication system suited to their task. Every professional is interconnected and communicates instantly. Their procedures are therefore more reactive and better synchronized.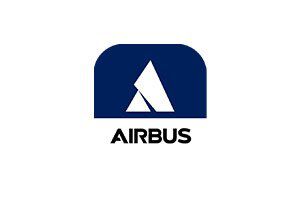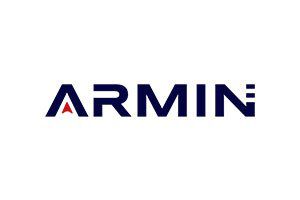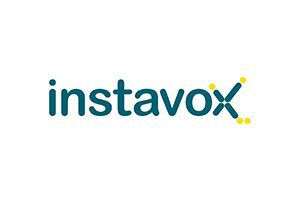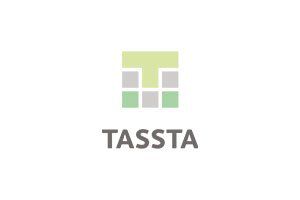 Another advantage of the Push-to-Talk apps: range. Where a simple walkie-talkie can only cover an average of 500 m of ground, a mobile from the CORE range can offer the same instantaneity and grouped communications from one end of the country to the other, with no limit on range, and with digital quality sound and voices despite all this.
A team of technicians can intervene on telecommunications equipment and remain in contact with the parent company located hundreds of kilometers away from the worksite, while benefitting from the reactivity and many-to-many service of a walkie-talkie.
This function will make activity easier for professionals, and also for the general public. Hikers or sailing crews spread over multiple craft can also benefit from the reliability and all the advantages offered by this technology, communicating in real time and in group mode.
To come as close as possible to the spontaneity of a walkie-talkie, the CORE range integrates a dedicated Push To Talk button, designed especially to remain connected to others with one push, just as simply as a walkie-talkie. This ergonomic button has been designed to offer easy access, even when wearing gloves or in the rain.
The CORE range guarantees compatibility with the main PTT solutions, such as Zello, Streamwide, Tassta, etc. You can make your choice according to your preference, or to the options you're looking for.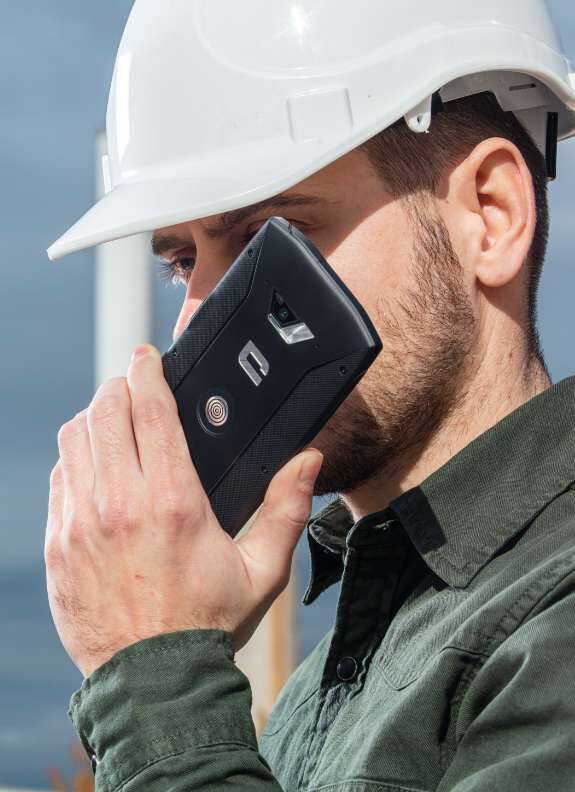 PROTECTION OF THE LONE WORKER
YOU ARE NOT ALONE
Any worker operating alone, whether it is for example on an antenna in the mountains, or during interventions on industrial sites, must be able to remain reachable and accessible at all times. The products in the CORE range incorporate a programmable red button, compatible with PTI applications, which the user must associate with a security application of his choice (such as NeoSafe or Gameopro, for example).
After configuring both the method for pressing the button on the device (long press, 3 successive presses, etc.) and the app, the user only has to use this press method to make an emergency call and trigger an alert in the event of a problem.
Of course, this function can also meet the needs of outdoor sports enthusiasts like paragliders or hikers.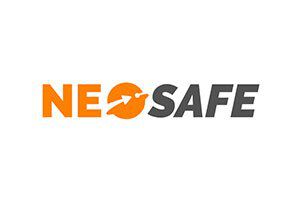 CAUTION
All sporting activity involves risk and can sometimes lead to injury or fatal accidents. App users remain responsible for their activities and must be able to pre-empt potential danger. Users must also corectly assess their physical abilities within the framework of paractising a sporting activity. The use of pictures of sometimes extreme sporting practices in the communications and promotional media for products allows for demonstrating the resistance and performance of the said products, BUT in no event constitutes encouragement to practise similar activities.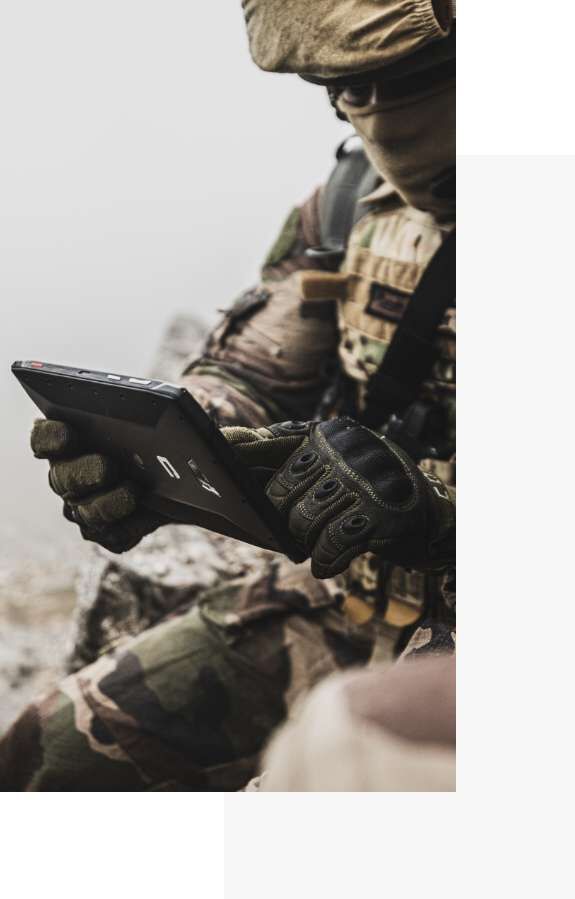 PRIVATE MOBILE RADIO (PMR)
Count on your professional network
During a mission, you may come to encounter critical situations, with crucial stakes. Military personnel and security managers know this better than anyone: not receiving a simple message can lead to a high risk for workers, or even for the population. Supporting the 4G B28, B38 and B40* bands, the CORE range of mobile devices can aptly be used on professional mobile networks (PMR). This is the guarantee of being able to communicate and be fully contactable, no matter what happens.
*(B40 only on the CORE-X4 and CORE-T4)
FREE UP USE
With specific technologies and tools integrated directly into its devices, the CORE range is not content with providing ad-hoc solutions to working professionals. It offers companies a new dimension, and plays a full role in their digital transformation, with modern and adapted solutions.

There is always a solution
Trades have changed, and so have professionals. Today, you need to be flexible and reactive. In fulfilling the functions of a DECT (Digital Enhanced Cordless Telecommunications**) solution, the CORE range devices allow you to have a quality communications system at hand, while retaining access to your professional tools.
For example, hoteliers can replace the cordless phones used at reception with CORE smartphones and thus benefit from call transfers from the professional landline to their mobile phones (subject to compatibility with their mobile operator).
Likewise, thanks to this 100% mobile solution, maintenance agents can go anywhere in their premises and are no longer tied to landlines linked to a base.
This solution is also more economic as it dispenses with heavy investment in PABX servers and maintenance.
** digital cordless telephones
NFC
Play it by ear
The NFC (Near-Field Communication) technology that equips the CORE range** and the associated hardware security elements, saves time and increases productivity, revolutionizing the everyday life of professionals in multiple applications.
The option of making contactless micro-payments by telephone offers real time savings to those making daily purchases.
Caterers selecting their products in the market no longer have to carry their wallets and can make fast, simple and safe payments. Agents operating on secure sites can go through security gates simply by placing their phone against the base unit provided for this purpose, without having to use a badge. Also perfect for technicians and architects, this chip allows for secure exchanges of information, photos and videos between two equipped devices.
(** except CORE-M4 Go)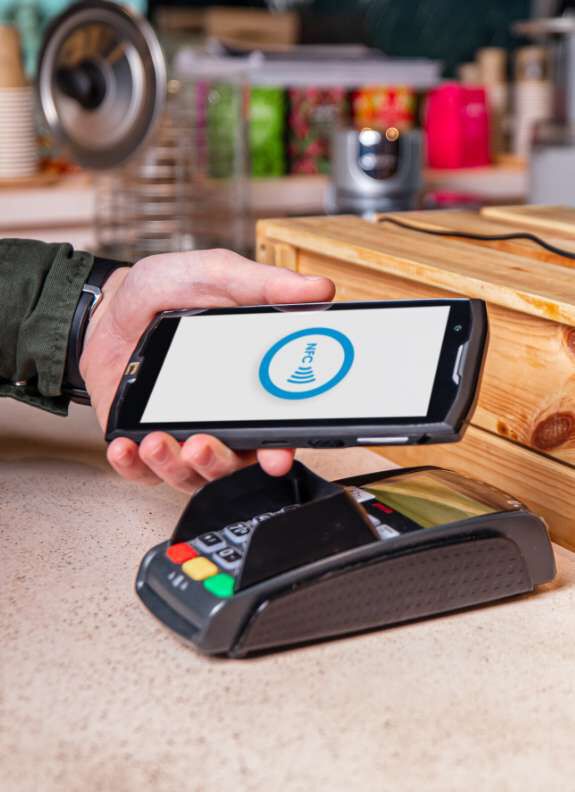 Fast scanning
The onboard QR code reader allows for instantly scanning parcels or labels, simply by pointing the phone's camera at the code. This function is very practical when you want to take inventory in a department or in a unit. You have immediate access to the data for a box or crate thanks to the device, in a single gesture. This function is also available to the general public, to view in-store promotions, or get information on a tourist site, without having to download a dedicated app.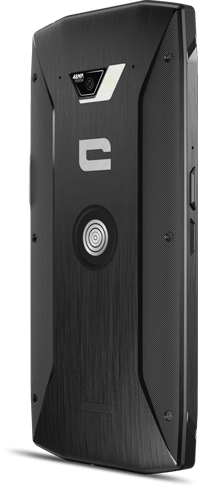 X-LINKTM* AND ACCESSORIES
EQUIPPED FOR ALL JOBS
The X-LINKTM* fixing system on the CORE range mobiles mulitplies options, saves time and increases efficacy for professionals in all working environments.
Its magnetic fixing system allows for positioning or removing the device from its holder in a single move. As a result, the mobile is accessible, securely attached and charging effectively, wherever you are, so as to be fully operational.
Consequently, supervisors can use the X-DOCK to charge up their devices efficiently or transfer data when in the office, then use the mobile as a GPS to get to a worksite by car while recharging it using the X-CAR.
And for greater solidity, the X-LINKTM can be combined with the X-BLOCKER. This system, integrated directly into the product's design, strengthens the device's attachement to the X-LINKTM, with a tearout strength of 20 kg. A courrier on a bike, or even a farmer on a quad, can get around by accessing their mobile on the vehicle, without worrying about it falling off.
(* by Magconn Technology)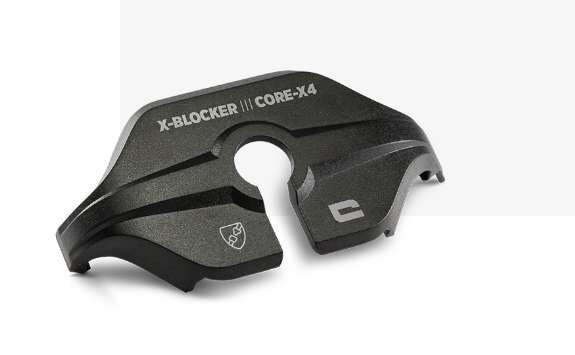 While working professionals appreciate the services and abilities of the CORE range, these are just as appreciated after working hours, at home, during leisure activities or on holiday. Even when the day is over, the user has a device with flawless performance and capacities for their free time.
To make this professional/personal transition easier, CORE* products are compatible with the main EMM (Enterprise Mobile Management) providers on the market. These professional fleet management tools associated with an Android™ 9 operating system, allow the IT Systems director to configure fleets more efficiently, and making users' lives easier: they can access their professional apps and data, and then return to a personal environment (*excluding CORE-M4 Go).
The choice of a mobile device is a crucial undertaking for a company. There are therefore two options that can be envisaged. You can reflect over the short term and opt for equipment with uncertain reliability, which will be renewed when this shows the first signs of wear, or you can choose to kit youself out correctly and for the long term, by opting for devices designed with care and proven longevity.
In offering the CORE range, Crosscall makes this choice easier for all professionals. This range reflects the Crosscall philosophy, providing reliability and longevity everyday and over the long term. It demonstrates its durability in its resistance in the workplace, its battery life over the day and its environmentally friendly position throughout its life span.
These three points respectively allow professionals to work without worry and over the long term, curtail their Total Cost of Ownership with a reduced mobile equipment renewal rate and to consume more responsibly, by limiting their waste.
THE CROSSCALL 3-YEAR GUARANTEE
More than a guarantee, a commitment
Before being able to accompany professionals in their everyday lives and in their private lives, the CORE range models are subject to quality standards and controls that are ever more advanced throughout their development, their manufacture and their use. It is only at the end of all these steps that we can be sure that the device will offer its user sustained durability and fully confident use.
With tested and proven quality and resistance, we can offer the Crosscall guarantee in complete confidence. This 3-year guarantee, as solid as our products, is complete and transparent. No uncertainties or small print. It offers clear conditions, rigorous and full service in all stages of use for the CORE range products and allows the user to enjoy their device in confidence and tranquility.
*the CORE-M4 GO, CORE-M4, CORE-X4 and CORE-T4 models are covered by the 3-year guarantee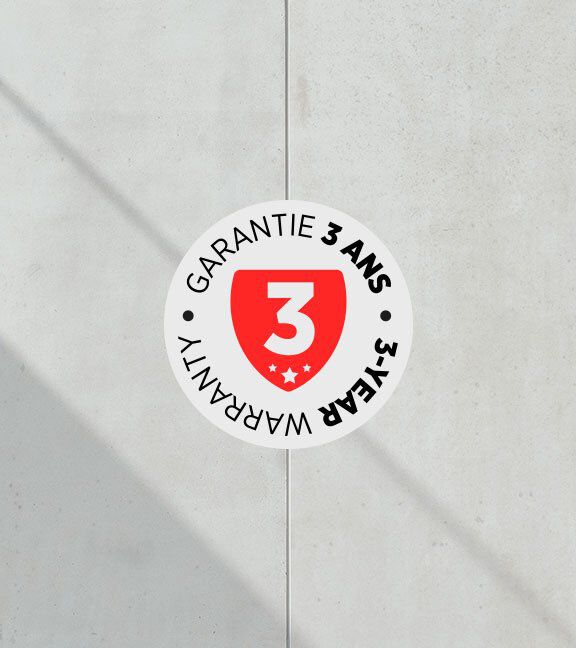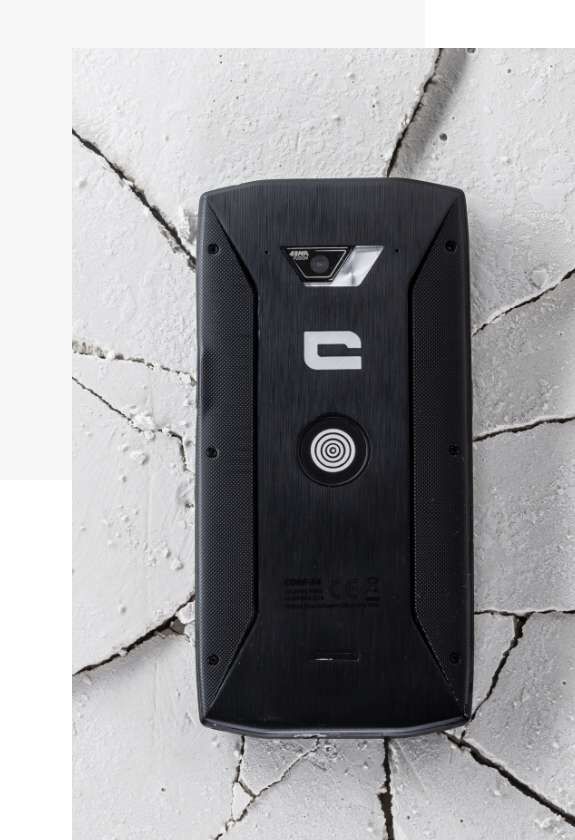 CROSSCALL STANDARD
RESISTANCE ACCORDING TO CROSSCALL
When you want to offer your users devices that are truly capable of coping with their everyday life and their activity, current standards are not enough. Crosscall has therefore created its own programme to ensure that all its products have a long service life.
The mobiles are exhaustively tested and re-tested in order to recreate the most demanding conditions of use and to simulate a minimum of 3 years of active life for any model.
Each device undergoes repeated falls of 2 metres on its 6 sides and 4 corners. Once this stage is complete, it is immersed in water for 30 minutes to ensure that no shock can reduce its watertightness. It is also immersed in salt water in order to confront its resistance to a more corrosive environment. It also undergoes rigorous pressure and torsion tests and each of its buttons is subjected to more than 400,000 pressures to check the solidity of each one.
Beyond general resistance, our tests also aim to study how our devices behave in specific settings. Consequently, we reproduce ultra-specific environments likely to alter the way our devices operate, such as contact with tools and metal objects in pockets, drawers or on workbenches.
This means a cross-section of several tests endured by our devices and attentively controlled by our engineers. From prototype to finished product, the devices are confronted by these tests on multiple occasions, at every stage in their design. It is this high level of requirement and this meticulous care in the details that allows us to ensure the durability of our products over time for worry-free use.
MIL STD 810.G
The military call
The MIL-STD-810G military standard tests are the ultimate test of resistance. They comprise a series of examinations and tests performed under laboratory conditions in order to recreate the extreme, hostile and dangerous conditions that complicate the experiences of our users all over the globe.
In order for our products to meet this standard, our teams have selected the 13 most challenging tests from the programme, corresponding to usage situations that may be experienced by our users.
In this case, our devices are again confronted by impacts and scratches, but they must also resist thermal shock, and the harshest temperatures that can be found on earth. To ensure they operate just as well in the desert as at the North pole, they are used in the laboratory with temperatures ranging from -25 to +50°.
And for a complete analysis of their resistence in the field, we entrust prototypes of our models to dozens of ambassadors and professionals, who use them, for months, in the most chaotic and demanding of activities.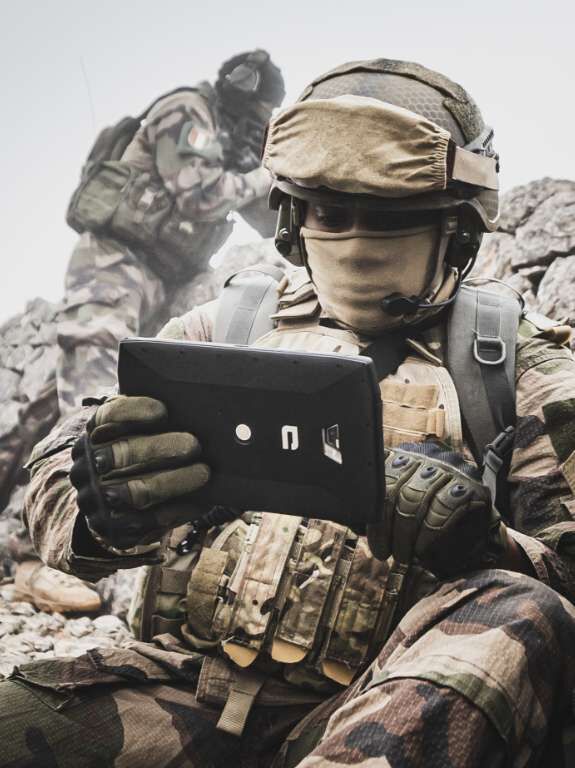 ANDROID ENTERPRISE RECOMMENDED PROGRAM
CORE-X4 and CORE-T4 products are Android Enterprise Recommended verified. This is more than just a quality label.
Android Enterprise Recommended offers an ecosystem of devices and services verified by Google™ against enterprise grade requirements for performance, consistency and security updates.
Google selects devices and service suppliers that meet strict criteria regarding professional requirements. With them, you can confidently deploy mobile devices in your business.
With the standardized features of Android Enterprise Recommended, you facilitate enterprise mobility management (EMM) and easily deploy your fleet of mobile devices. Your experience will remain consistent no matter how many devices you deploy.
To maintain the safety of your entire fleet, Crosscall offers MIL STD 810G certified products that guarantee resistance at a hardware level. Crosscall works with Google to regularly offer major updates with safety patches every quarter to tackle the latest digital threats.
Finally, one of the major benefits of these Crosscall products is their 3-year warranty! Another asset that reinforces the durability of the CORE range and ensures optimum profitability for its users.
Google and Android are trademarks of Google LLC.
LONG LIFE PROGRAM QUALCOMM
Long life for your device
In joining forces with Qualcomm to equip its devices, Crosscall has chosen a partner that shares the same philosophy. The manufacturer was able to have the CORE range benefit from components that are up to the task, with processors recognized for their lifespan and covered by the "Life Extended" programme.
This partnership again proves our desire to offer durable products that can be repaired over the long term.
Make the effort last
With the CORE range, you benefit from a device that will accompany you in your activity over the long term, thanks to its high-performance batteries, and this at two levels.
First of all: battery life. The built-in battery (up to 7000 mAh on the CORE-T4) offers a surprising capacity, even under intensive use. Furthermore, all the hardware in the CORE range was designed to optimize this battery life. The devices are not energy-draining and are equipped with processes needing little in the way of resources. These batteries have also been designed to be resistant to impact, as they are protected by anti-impact and watertight covers.
A sizeable benefit and the insurance of stress-free work for professionals with extended activities out of range of a power socket. However, thanks to the range of X-LINK™* compatible accessories, companies can have multiple charging points accessible so that the devices regain battery life every time they are hooked up. This range, combined with the long battery lifespan in the CORE range, allows for enjoying devices that are 100% operational.
Lastly, our batteries have been designed to also offer life and performance over the long term.
*Magconn Technology
RECYCLABLE AND RESPONSIBLE PACKAGING
Less impact on the environment
The durability of the CORE range has even been considered in terms of the packaging and transport of its products.
Most of the plastic packing has been removed from the packaging, and the latter has been reduced in as far as possible, for a volume that is 25% smaller. This reduction constitutes real progress. By reducing the overall size of stocks and the product routing processes, we are also reducing our carbon footprint and limiting the ecological impact of our products.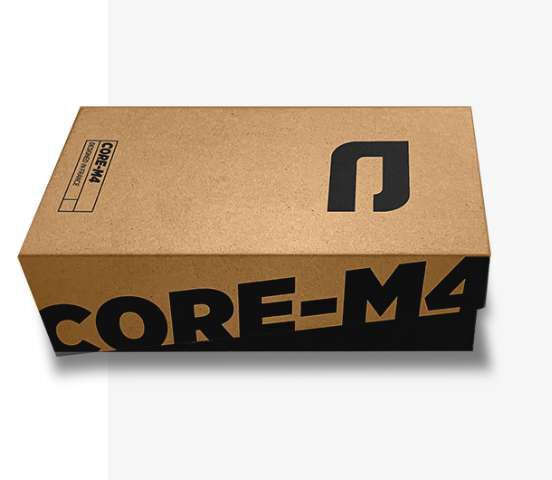 DESIGNED FOR YOUR TRADE AND FOR EVERYTHING ELSE
Design in the smallest of details
In its lines and its details, the CORE range in itself demonstrates our desire to provide professionals with devices that are perfectly integrated into their activities, but that are also inspirational, with which they are proud to work. Its visible screws, its brushed-finish back and its immaculate logo give it an industrial look that conveys to the user the promise of resistance and highlighting its assured nature. A simple glance is sufficient to see this and visualize its huge potential not just within the company, but also outside it.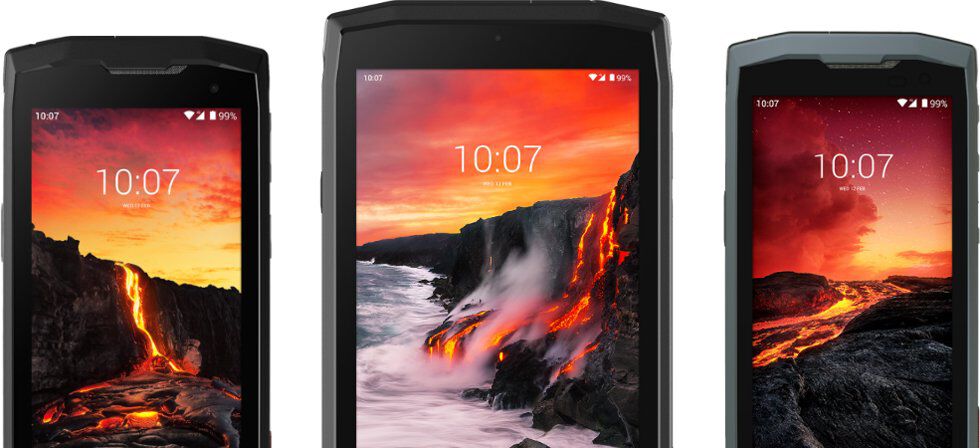 THE QUICKEST ROUTE TO EFFICIENCY
In intense activities, the best way to access your tools and utensils is always the most direct one.
To allow its users to operate efficiently in conditions that are as comfortable as possible, the range has been conceived to adapt to use, with consistent button positioning across the entire CORE range. This ergonomy and accessibility allows you to call on your device's functions instinctively, without having to withdraw from your working environment.
The models have programmable physical buttons, with specific textures so they can be immediately identified and accessible. They have been placed carefully on each model in order not to be confused. With these, in emergency situations, the user has instant access to specific phone functions, without having to unlock the device.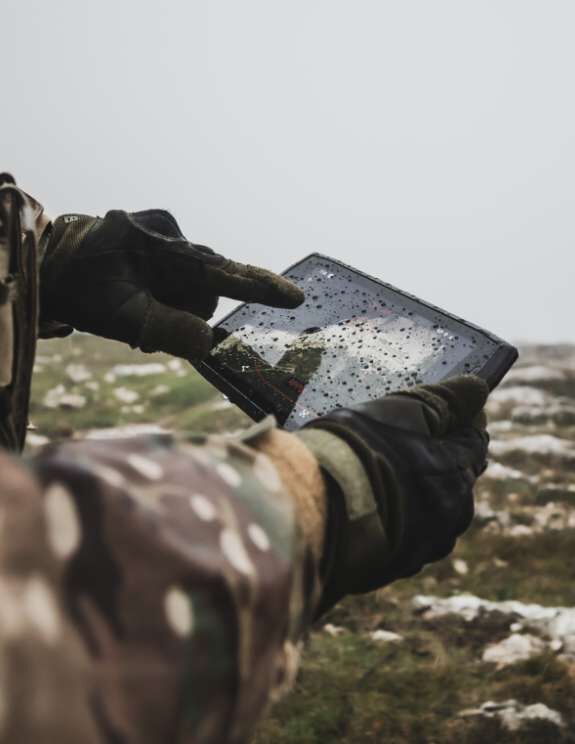 REACTIVE IN ALL CONDITIONS
Even when wearing work gloves or with wet hands, the CORE range allows full access to the essential functions thanks to the Glove-Touch® and Wet-Touch® modes.
These two functions increase the screen sensitivity in order to guarantee smooth operation in the wet or when wearing gloves.
In camera mode, the Touch-Lock® function locks out the touchscreen operation. Only the programmable button allows for taking photos, a much appreciated function in the event the phone is submerged.
An advantage that will, for example, win over repair mechanics, landscape gardners or plumbers in wet environments, wanting to use their devices without waiting, and while remaining conentrated and operational.
IDEAL DIMENSIONS
The dimensions of the core range were themselves also studied in detail in order to offer maximum grip no matter the use.
The comfortable device screens offer an 18:9 format. This choice is justified first and foremost by the device handling quality. They can be used single-handed, in order to free up movements so you can take notes at the same time, or even hold equipment while taking your bearings in the mountains or while biding your time on a skilift.
These dimensions also prove themselves to be opportune with regard to reading comfort and use, both vertically and horizontally. The horizontal format is recommended for watching videos, films and box sets, or to immerse yourself in a video game. The vertical format allows for comfortably scrolling when viewing information or checking your newsfeed on social media.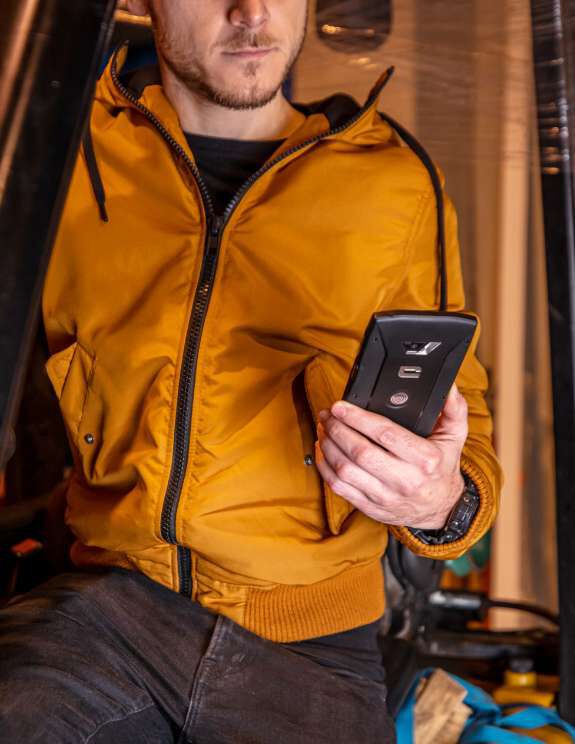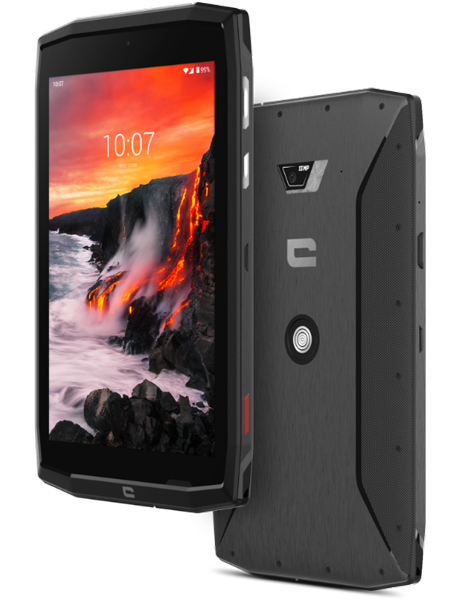 To adjust the working space to the use, the screen can be split into 2 and thus 2 contents be viewed at once. The 18:9 format screen is thus split into two squares of identical size, very practical for taking notes and entering comments while viewing a technical drawing or even making a video call while simultenously reading a document.
The CORE-T4 tablet has itself been fully considered for integration into anyone's activities, by way of its technical properties, but also through its design.
Its format gives it excellent handling, with the option of being held in one hand, while its reinforced rear grip strengthens the device's hold. Vertical or horizontal, the orientations possible with the tablet prove themselves to be competent and comfortable in every use and make it an efficient everyday mobile office.
For tasks that require more precision, a stylus will soon be available, very useful for writing or signing electronic documents directly on the tablet.
DUAL SIM
PROFESSIONAL/PERSONAL AND VICE VERSA
With its performance, durability and ergonomics, the CORE range proves itself to be as useful and efficient when working as it is enjoyable and comfortable to use outside work. And to extend the experience into your personal leisure time, all the CORE range devices have multiple SIM and SD trays.
The CORE-X4 and CORE-T4 offer a tray with a slot for 2 SIM cards and a micro SD card, whereas the CORE-M4 and M4Go have a slot that can house either two SIM cards or one SIM card and one Micro SD card. This function allows for changing from professional to personal instantly, without having to change SIM card. It is therefore possible to access all your calls, messages and data with the same device.
If you travel outside abroad, it is possible to activate data roaming on just 1 SIM card of your choice to avoid consuming mobile data abroad and the resulting extra charges, or even insert a SIM from a local operator as well as the SIM in use, in the event of frequent travel. This asset therefore allows for choosing two different operators for the 2 SIM cards, to multiply network access in the event of travel in zones with little coverage.