EDIT FASTER LIVE STRONGER
EDIT YOUR FILM
FEET IN THE WATER
WEARING SKIS
WEARING GLOVES
IN THE POOL
HERE AND NOW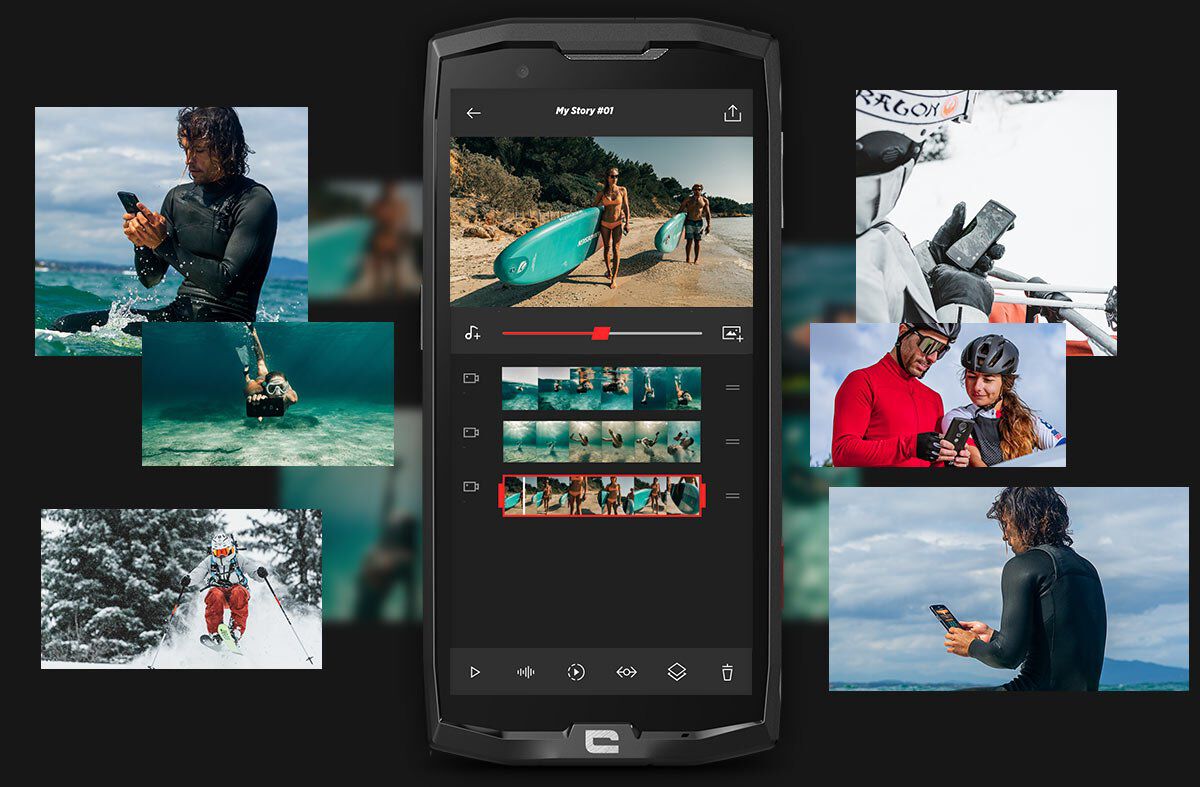 X–STORY*, The app allows you to instantly transform your videos into unforgettable films.
*(1) Edit faster Live stronger
*(2) only available on Crosscall smartphones and tablets.
Add music to your film to make it even more memorable
Cut your videos at the right moment to retain only the best
Export your X-STORY film quickly and continue browsing
Share your X-STORY film immediately with your nearest and dearest

You're at the controls, so be creative! Vary the angles, reorganize your sequences, speed up or slow down to obtain a unique film that will surprise your nearest and dearest with its quality and fluidity
Use the features of the application to make your video unforgettable
Speed up or slow down your video at will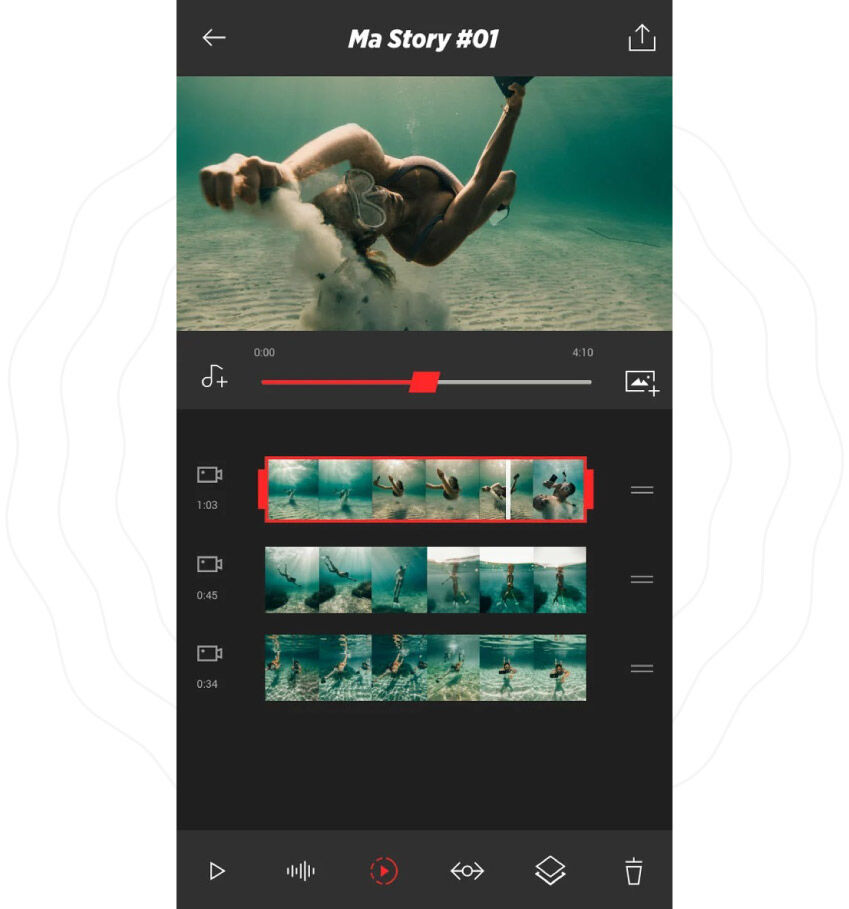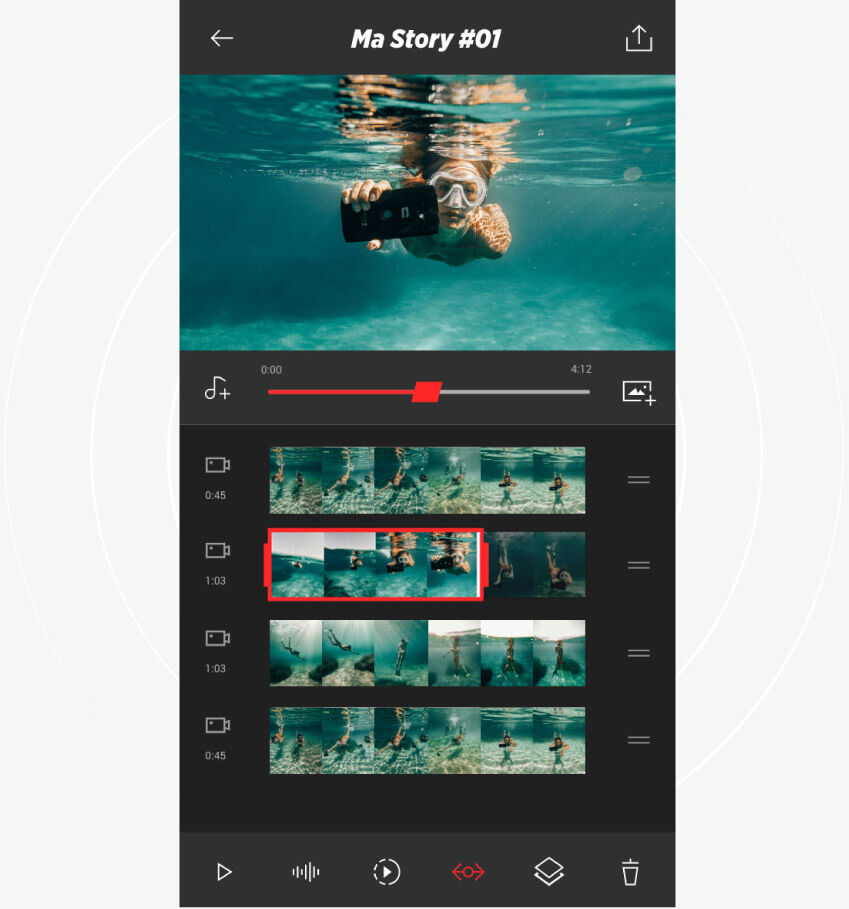 Select the best moments of each of your videos with fingertip precision using Magnetic Cut. And because a sequence can include several scenes to be kept, duplicate it in one click.
Crop easily with the magnetic selection
Use the zoom to be precise while selecting
Benefit from 10 bites pre-selected by CROSSCALL to make your videos even more unforgettable. If you have THE soundbite you need for your film, import it directly from your library.
Add music from the app or import a song from your library
Select the piece of your music to keep and put it on your X–STORY
Adjust the volume of the music and of your rushes on each of your media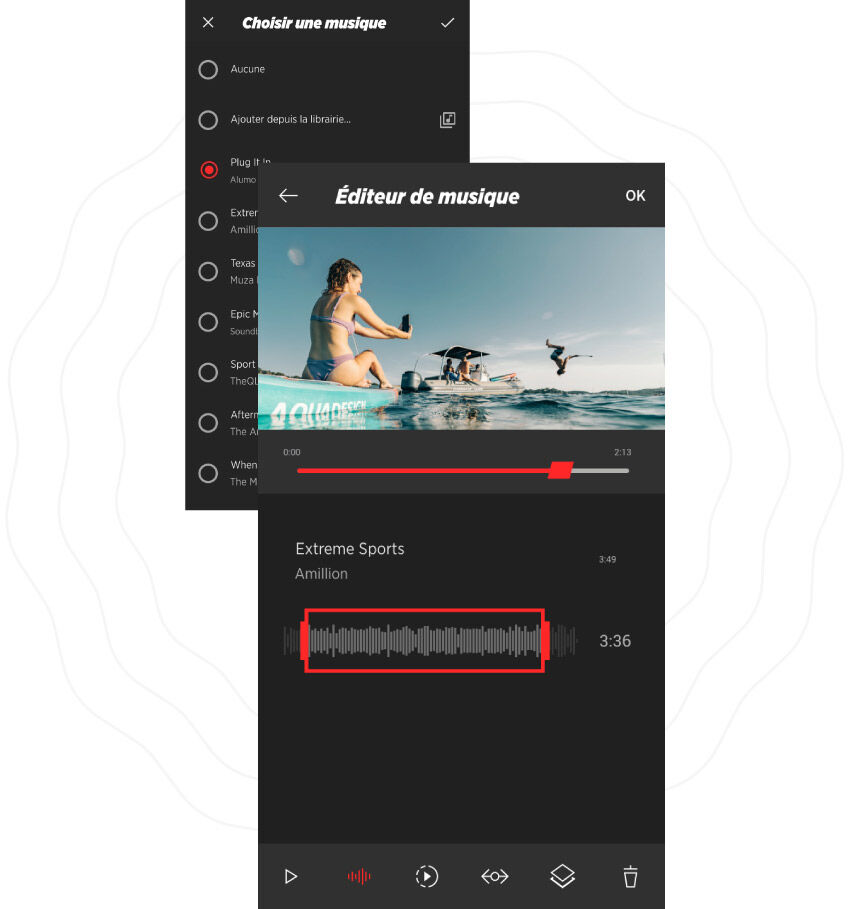 EXPORT WITHOUT RESTRICTION
During the few minutes or seconds it takes to export your film, continue browsing freely on your smartphone or tablet
Launch the export and let your CROSSCALL to the rest
A THOUGHT FOR YOUR LOVED ONES
A compilation of your best moments as a family, with friends or your latest adventures, whatever your X-STORY film, once shared it will be the best means of reducing distance and keeping in contact with your loved ones.
Redefine your X-STORY: rename it or modify it before sharing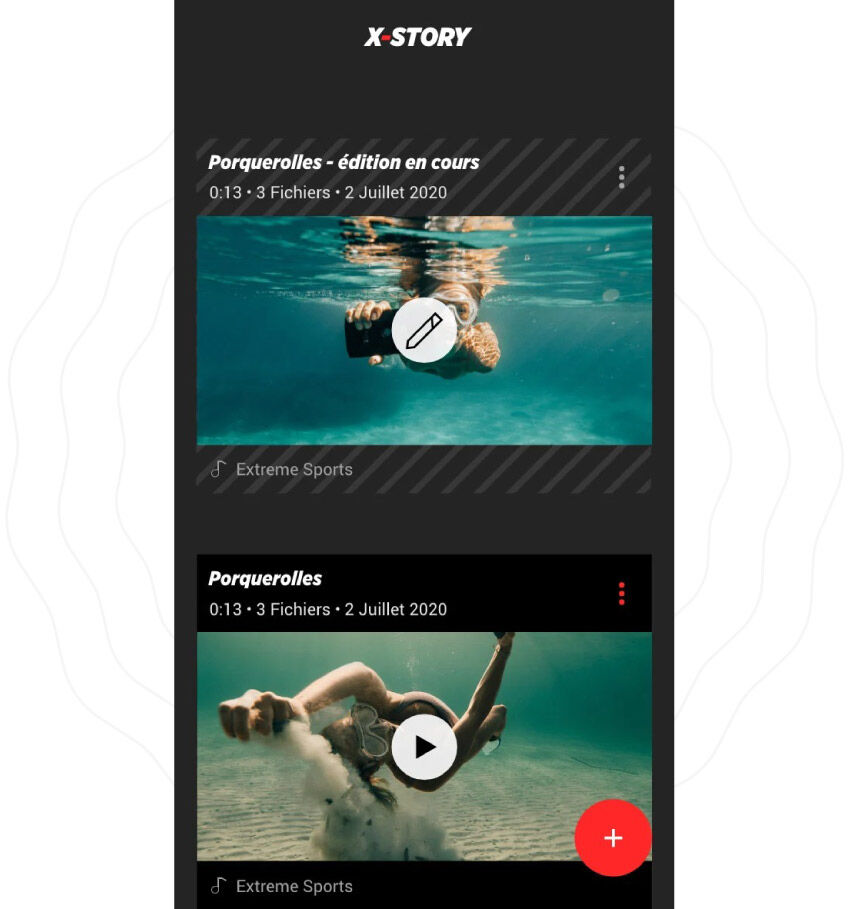 In 2 minutes, discover how to direct, edit and create your best X-STORY.
Need help?
We answer the most frequently asked questions
EDIT FASTER LIVE STRONGER