THE PERSONAL PROFESSIONAL SMARTPHONE
Professional or personal smartphone? Why choose! Whether for professional or personal use, this smartphone always provides the very best. It combines performance, ergonomics and leaves no room for compromise. In order to offer all its services, the CORE-X4 was inspired by the needs of professionals, far exceeding what you would expect from a simple phone. With its resistance, elegance, working performances and its latest generation camera lens, the CORE-X4 ticks all the boxes.
Read all
5.45'' Screen - 18:9 - MIL-STD-810G
Low light photo - 48 MP Fusion4
Dual SIM + Micro SD
À partir de
€ 299,90
Price reduced from

€ 499,90

to
-40.01%
MORE DURABLE PACK
Even the packaging is durable
With our packs, our products are correctly packaged, and the environment is preserved. Crosscall packaging has been designed from recyclable materials, with a global volume reduced by 20% and plastic replaced by cardboard and paper.
INCLUDED IN THIS PACK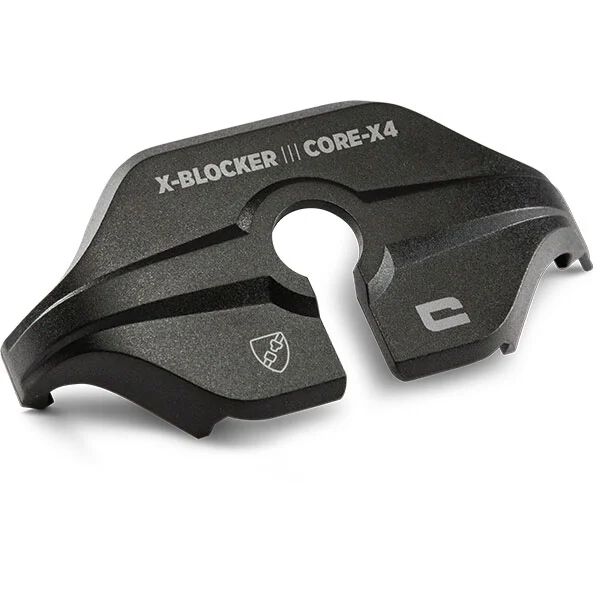 The resulting work of our mechanical engineers, this ultra-high-performance fixing system is a complementary to the magnetic X-LINK™ holder (Magconn Technology), offering maximum grip, even in the most extreme situations (resists 20 kg vertical tear out force).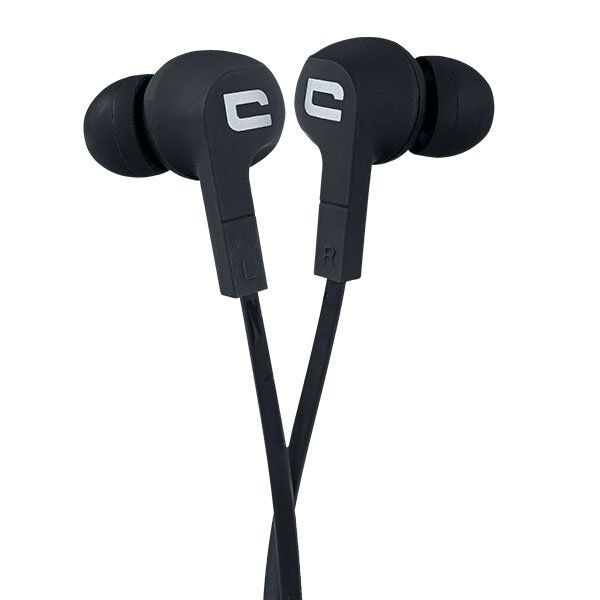 Whether working or enjoying yourself, you no longer do anything in silence. Your CORE-X4 Pack includes a pair of IPX6 certified earphones: splash proof and allowing you to listen to music even when it's raining, they'll go wherever your smartphone goes.
With a USB charger and a USB-C cable included in your pack, you're always at 100%. Robust and reliable, they recharge your smartphone and any device compatible with these plugs.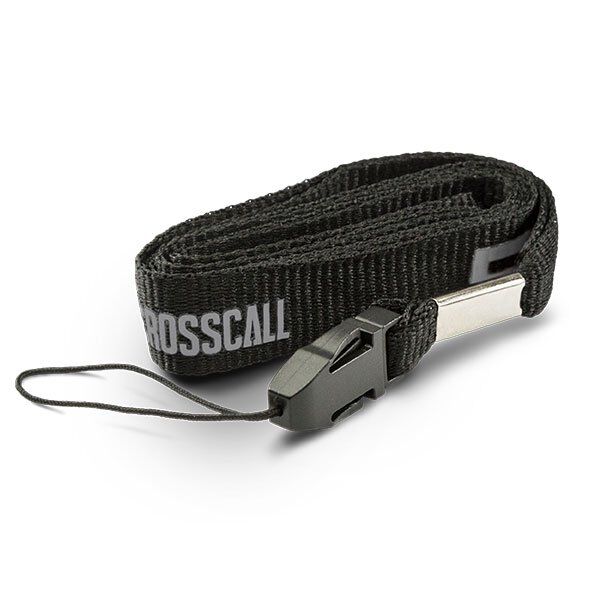 In order to protect your smartphone in all situations, this secure lanyard resists a tear out force of 25 Newtons. It therefore remains at hand and, just like you, safe, thanks to its anti-strangulation system.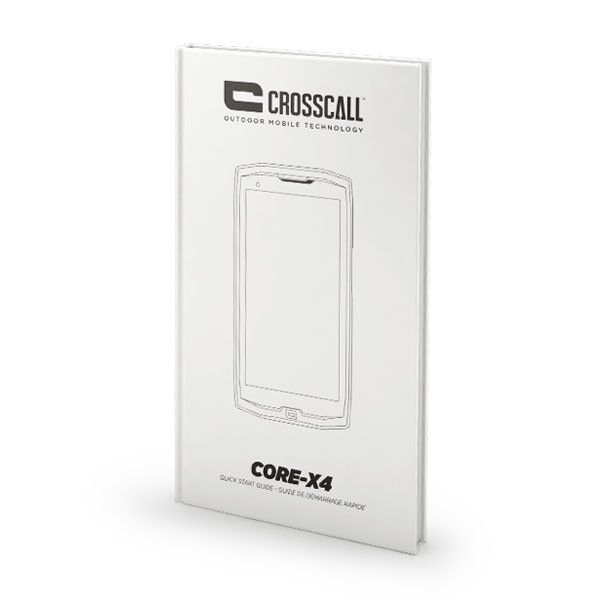 In the aim of limiting our paper consumption and our impact on the environment, we have chosen to reduce the number of pages in our manuals, dropping from 156 pages to 83 pages.
IT'S GOT THE LOOK
The CORE–X4 on the lookout. Its 48MP FUSION4 photo lens faithfully reproduces the beauty of your most intense experiences with striking quality and clarity. Even in low light, your after work or evening photos remain bright thanks to the 4x4 fusion of pixels, a technology allowing 4 times more light to be absorbed. A perfectionist, it also manages its own electronic noise reduction.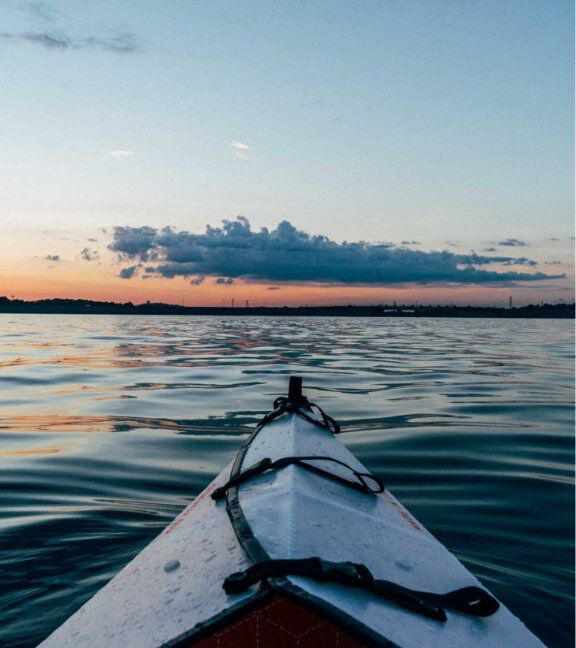 DID YOU KNOW:
The FUSION4 algorithm transforms and optimises the pixels depending on with the light level.
In low light : the quality is clear, even with little brightness. Thanks to the pixel fusion, the algorithm combines data from 4 pixels side by side, to transform them into a larger pixel. Each combination thus absorbs the light better, to reproduce the image in brighter colours.
In bright light : if your photo needs a higher resolution, the algorithm reconfigures the pixels by sub-dividing them and renders a clearer image in complex detail.
Image quality is therefore guaranteed in both the bright and dark environments.

And thanks to the X–LINKTM* accessory ecosystem, you'll always have the CORE–X4 at your fingertips to be able to take your most beautiful photos. The programmable button can be preconfigured in photo mode for easier handling in action, even when wearing gloves. And thanks to Touch-lock, you can capture every moment whatever the environment, even underwater.
X-LINKTM
by Magconn Technology
Easy magnetic holder compatible with all the products in the CORE range

Easy to attach and position In portrait / landscape

No more need for cables! Attach in one move

Quick and efficient refuelling

MAKE THE EXPERIENCE LAST
If you're not one to stop, you can trust CORE-X4. With its optimized battery and power consumption, the CORE-X4 promises long hours of work, leisure and outings, with no interruptions. Its long battery life can be extended by using all the X-LINKTM charging accessories (recharge your CORE-X4 using the X-DOCK when you're at the office, with the X-CAR when you're travelling, with the X-RIDE when you're on a motorbike or with the X-POWER 6000 mAh power bank wherever you are).
Li-ion Polymer battery 3850mah
Battery life on talk time : 29h 45mn, on standby : 465h, using GPS : 11h*
* GPS + DATA + GOOGLE™ mapping enabled + 100% brightness screen
TAILORED TO YOU
With its programmable buttons, the CORE-X4 does whatever you want it to do. By configuring one of the buttons to a push-to-talk app, you can use your CORE-X4 as a walkie-talkie. For example, professionals working on construction sites or at festivals benefit from perfect coordination between teams. You can also configure the second programmable button to an LWP (Lone Worker Protection) app. In fact, its compatibility with the major LWP solution providers allows lone workers to operate in complete safely, with the option of instantly signalling a problem.
2 programmable and personalisable multi-function buttons
& Compatible with the LWP and PTT (PUSH TO TALK) solutions on the market


DID YOU KNOW :
Our buttons are always IP68 watertight, even after 400,000 depressions, i.e. 365 depressions a day throughout the product's entire guarantee period.
The CORE-X4 also guarantees safety in every moment of your daily life: your payments are fast and secured with the NFC function; even the unlocking is made easy thanks to the fingerprint scanner button, with the option to configure 5 fingerprints. The CORE-X4 also offers a QR code reader, integrated directly into the camera function, to scan QR codes instantly and at any time.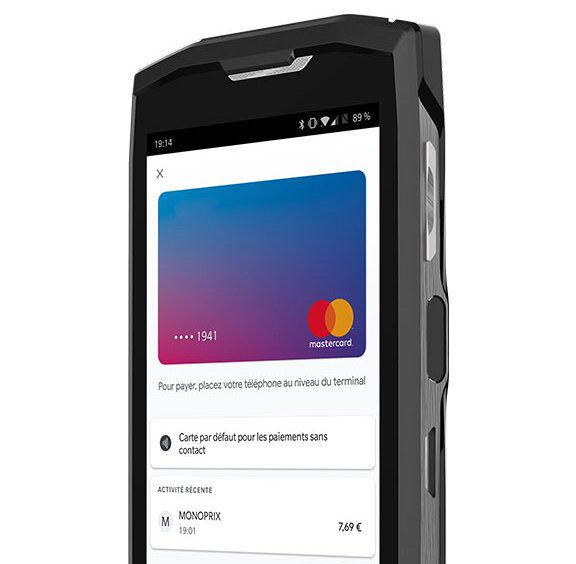 KNOW HOW TO USE YOUR NETWORK
The CORE-X4 has a wide range of 4G bands that allows it to communicate via most European operators and be PMR (Personal Message Receiver) compatible. Its 5GHz WiFi chip achieves up to 1300 mBps, i.e. almost twice as fast as 2.4 GHz wifi. The CORE-X4 is ergonomic and is so everywhere.
VOLTE
VOWIFI
4G FREQUENCY BAND (LTE), 28, 38 AND 40 (PMR)
BLUETOOTH : 4.1
GPS INCLUDING GALILEO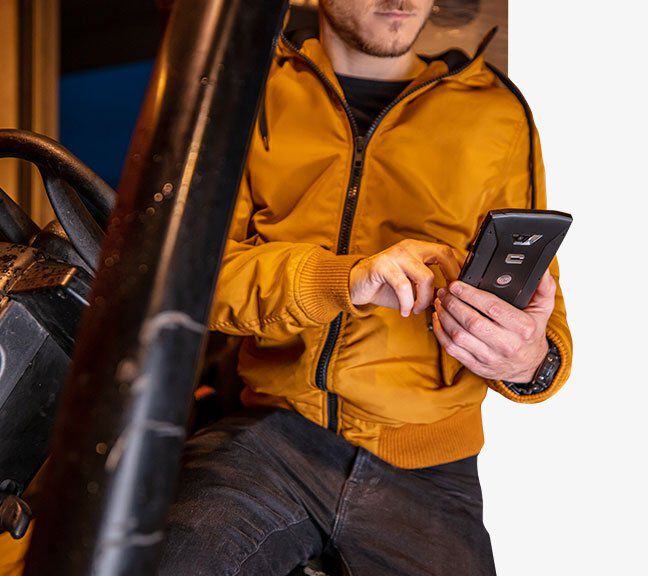 PROGRAMMED DURABILITY
Offering a long-lasting phone fulfils both user expectations and the needs of the environment. To do so, CORE-X4 is equipped with components renowned for their longevity, such as its Qualcomm processor. You benefit from a phone created to be with you for a long time, without having to replace it prematurely and thus over consume. The packaging size has also been optimized to limit impact on the environment.
QUALCOMM SNAPDRAGON SDM 450 PROCESSOR,
OCTO-CORE 1,8GHZ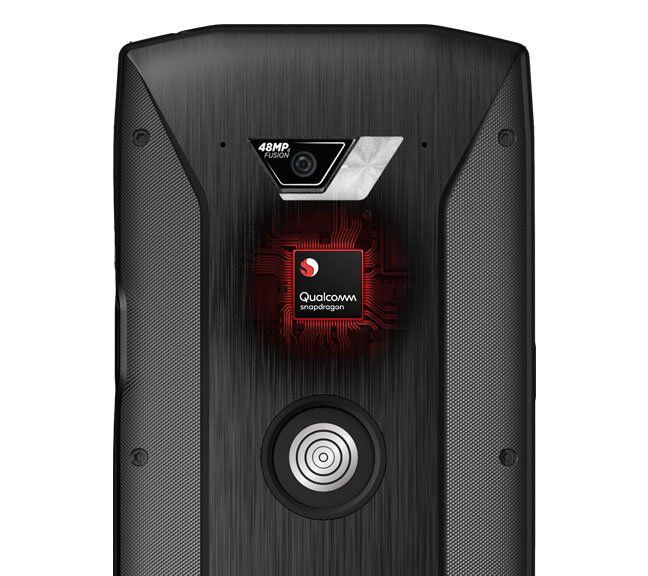 HARSHLY TESTED, WIDELY APPROVED
Internal components are one thing, external resistance is quite another. CORE-X4 has not forgotten this. Whether it is dropped in the mud or a glass spills on it in the kitchen, CORE-X4 resists and takes it in its stride. The battery of tests to which it has been submitted has been formalized by the "Crosscall standards" and counts no fewer than 100 resistance tests.
Verdict : CORE-X4 is a long-lasting and profitable investment, guaranteeing companies a tool that will not need to be changed any time soon.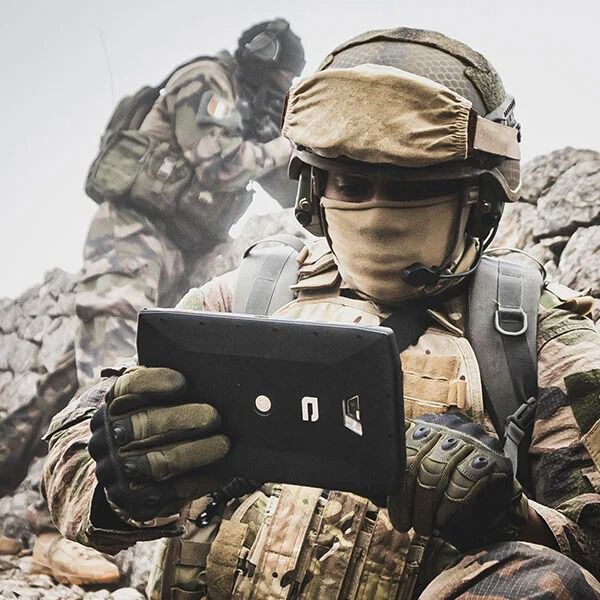 Military standard 13 tests validated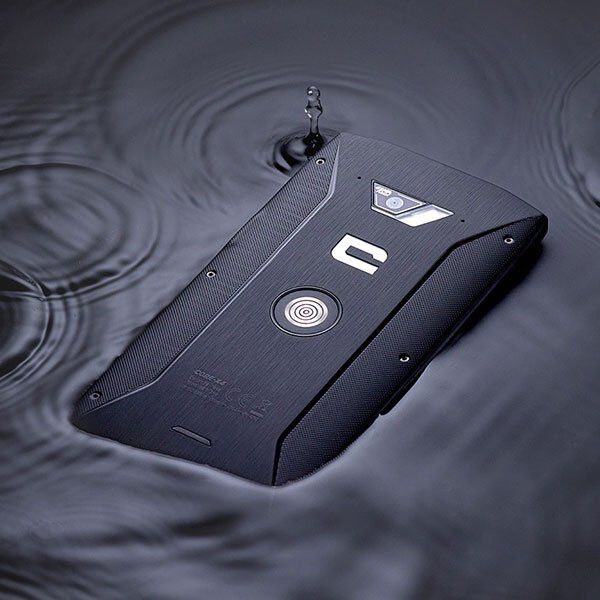 Fully resistant to dust and most liquids Immersion 2 m/30 mins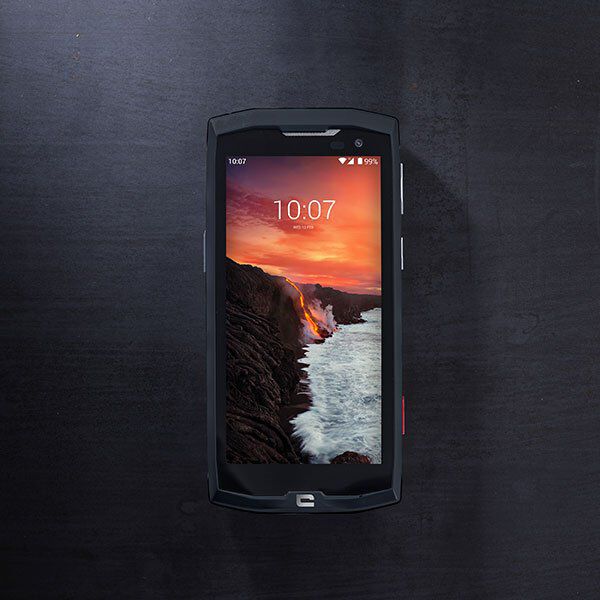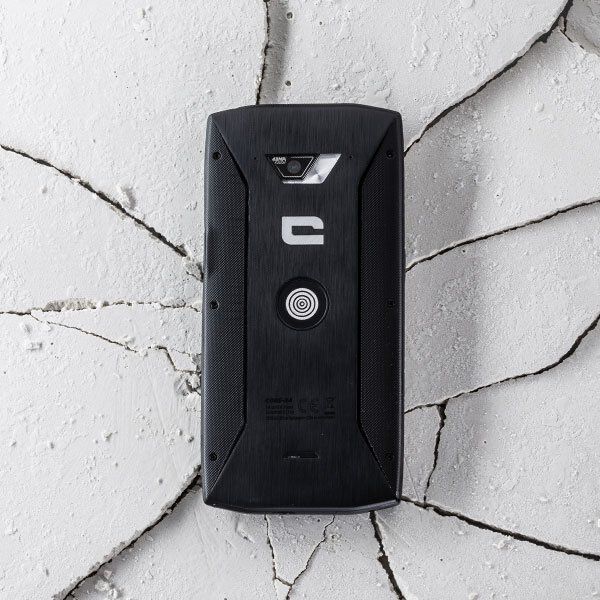 Resists 2 m drop on its 6 sides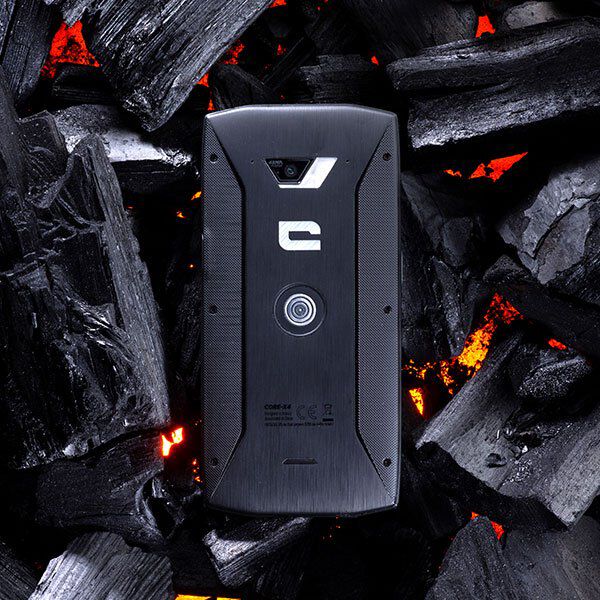 Temperature of use from -25°C to +50°C
DID YOU KNOW :
the watertightness of our microphones is guaranteed by a GORE membrane, using the same technology as Gore-Tex, recognized in the world of outdoor textiles. Its membrane, with pores of diameter smaller than the size of a water molecule and bigger than that of an air molecule, prevents any water entering while allowing air and therefore sound to pass through. Caution, it is recommended you wait for a few minutes after immersing your device, in order to regain the initial audio quality, as a dry membrane always renders sound better than a damp one.
PRACTICAL FROM THE FIRST GLANCE
Its elegant lines make it a pleasant object for everyday use. Its physical buttons have been designed with different textures to identify them at a single touch. Its screen format means it can be held in the hand, its grip textures and edges have been designed so that it does not slip out of your hands. It is also easy to read and fun to use: easy to scroll through your news feed, and great for viewing two apps at the same time. Finally, you can switch it to landscape format and fully enjoy your films, box sets or play online in an immersive fashion. Finally, its X-BLOCKER notches are directly integrated into its design so it can connect it to the whole Crosscall accessory ecosystem.
FROM A TOOL TO A PERSONAL PHONE

The versatility and performance of the CORE-X4 extends beyond professional needs, into your personal life. Its robustness, proven in the field, will also be appreciated on the beach, by the pool or in the mountains. The Wet touch and Glove touch functions, popular at work, are just as useful in your private life, when your hands are wet or when you're wearing gloves.
MAKE THE MOST OF ALL THE FUNCTIONS OF ANDROID*
*All our smartphones are regularly updated with the latest version of Android.
MULTITASKING MADE EASY
The CORE-X4 is now available with 4GB of RAM and 64GB of storage, all on Android™ 10. That's the storage capacity equivalent of over 11,000 photos and videos.
Whether for personal or professional use, the highly responsive CORE-X4 can run several applications at the same time without freezing thanks to its 4GB of RAM.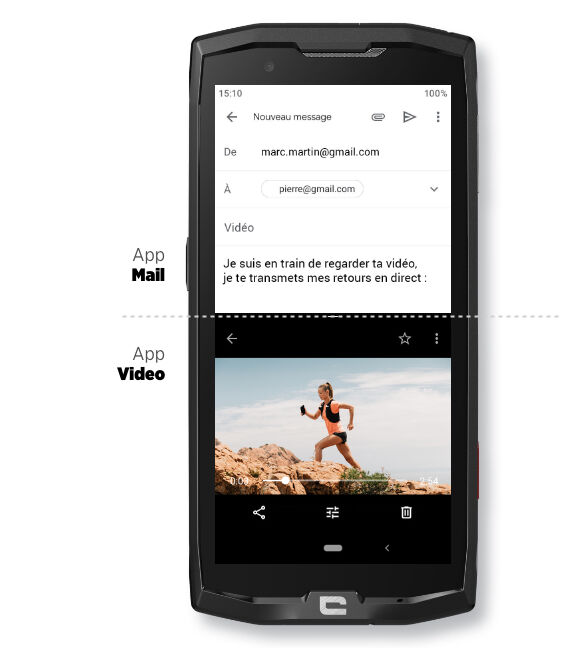 DOUBLE SIM + MICRO SD
Available in 32GB or 64GB, keep both your work and personal SIMs and expand the memory by adding a micro SD card.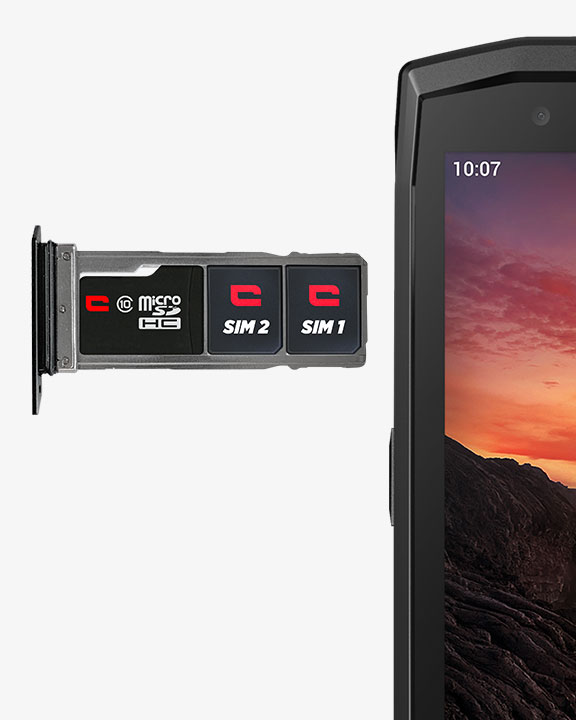 DID YOU KNOW :
The CORE-X4 is the first CROSSCALL smartphone with an optimised design allowing the integration of a tray that holds up to 2 SIM cards and a Micro SD card.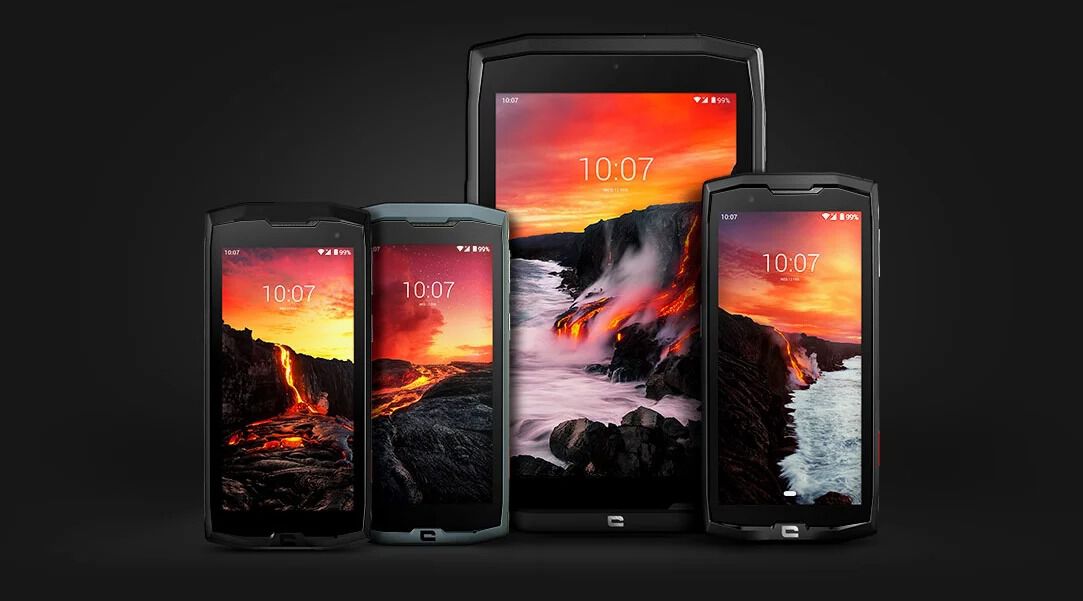 Google and Android are a trademarks of Google LLC.