BEING RESPONSIBLE
IS IN OUR VERY NATURE
Durability
at the heart
of our DNA
Durability has always been part of the Crosscall story: Ever since the company was founded, we've designed durable and waterproof devices which are designed to withstand the tests of time.
This has been the starting point for a more comprehensive Corporate Social Responsibility (CSR) strategy, which guides our daily work and which is built around five pillars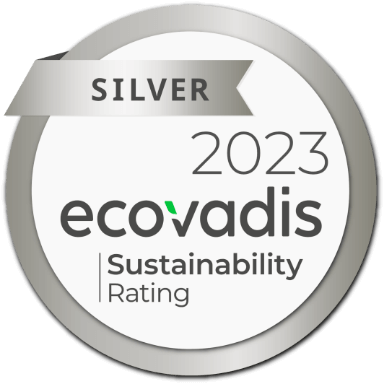 EcoVadis
EcoVadis is an independent third-party that evaluates the CSR performance of more than 100,000 companies of all sizes in 175 countries, based on 4 criteria: environment, social, ethics and responsible procurement.Our commitment to improving our CSR performance was rewarded with a new silver medal in 2023. This attests to the relevance of our CSR strategy and to our level of maturity in tackling the challenges most relevant to our stakeholders.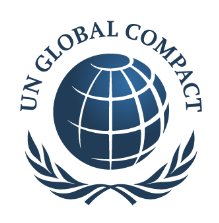 United Nations Global Compact
By joining the United Nations Global Compact in 2019, Crosscall committed to complying with the Ten Principles relating to Human Rights, labour conditions, environmental protection and the fight against all forms of corruption.

Sustainable Development Objectives
Adopted by the UN in 2015, the Sustainable Development Goals (SDGs) are a call to action for the equitable development of society, protection of the planet, and improvement of the economic outlook for all by 2030. Crosscall's CSR pillars of action contribute to 5 of these 17 goals. Discover how we're supporting the SDG's by reading our CSR Report.
Express your concerns
Crosscall's whistleblowing platform enables anyone who has become aware of situations or behaviour which they, in good faith, believe to constitute a breach of the Ethics Charter, the Supplier CSR Code, and/or the applicable laws and regulations, to express their concerns. Alerts will be treated with confidentiality and no retaliation measures will be taken against whistleblowers who act in good faith.
Want to find out more?
We're delighted to hear it! To discover our CSR strategy in further detail, take a look at our documents available for download.
Got a question?
Get in touch with our CSR team by writing to rse@crosscall.com