x-space
Your computer
is your Crosscall
COMFORT
Connect your smartphone to a screen for an interface that's as comfortable as a classic computer.
Unique
Boost your productivity with the unique and unprecedented features of this meticulously designed interface.
OPTIMAL
Optimise your equipment by replacing your computers with a robust and secure mobile fleet.
drive INTO X-SPACE
You'll never look back.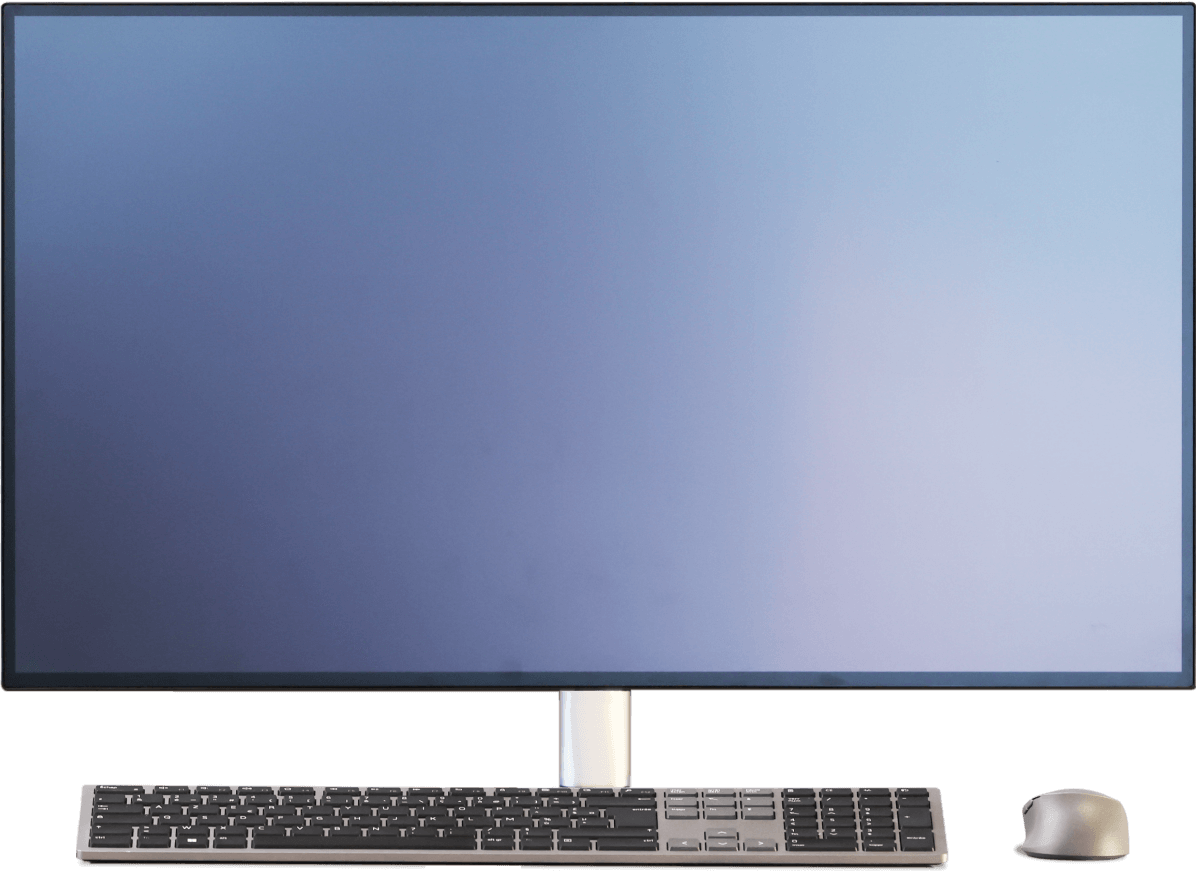 sIMPLE YET INNOVATIVE
Enjoy brand new functions for this type of interface, while keeping that desktop feel.
kEYBORD
Shortcuts
X-SPACE knows its classics like the back of its hand: from copy & paste to intra-document searches, task management and more, these essential keyboard shortcuts will bring you efficiency and productivity guaranteed.
WEB
SHORTCUTS
No more favourites or bookmarks: create simple website shortcuts directly on your home screen and cut down on clicks.
SMART
SEARCH
Save time by finding all your apps and documents using the smart search bar in the main menu, by name or by format.
MULTI-WINDOW
MANAGEMENT
Display several windows simultaneously and resize them as you wish… just like on a computer.
FULL
SCREEN
Is reading comfort a priority for your work? With X-SPACE, your menus are temporarily hidden when you switch to full-screen mode for optimal viewing.
RIGHT
CLICK
This fast and simple function gives you one-click access to a range of options to modify your work environment.
Smooth and intuitive
X-SPACE is more than just a screen mirror; it's a fully-fledged desktop interface, as smooth and intuitive as that of a real computer.
On the move
Whether you're in the office, at home, travelling or in the field, connect to a screen and work on X-SPACE with the same ease as on a computer, for increased productivity in your daily tasks.s quotidiennes.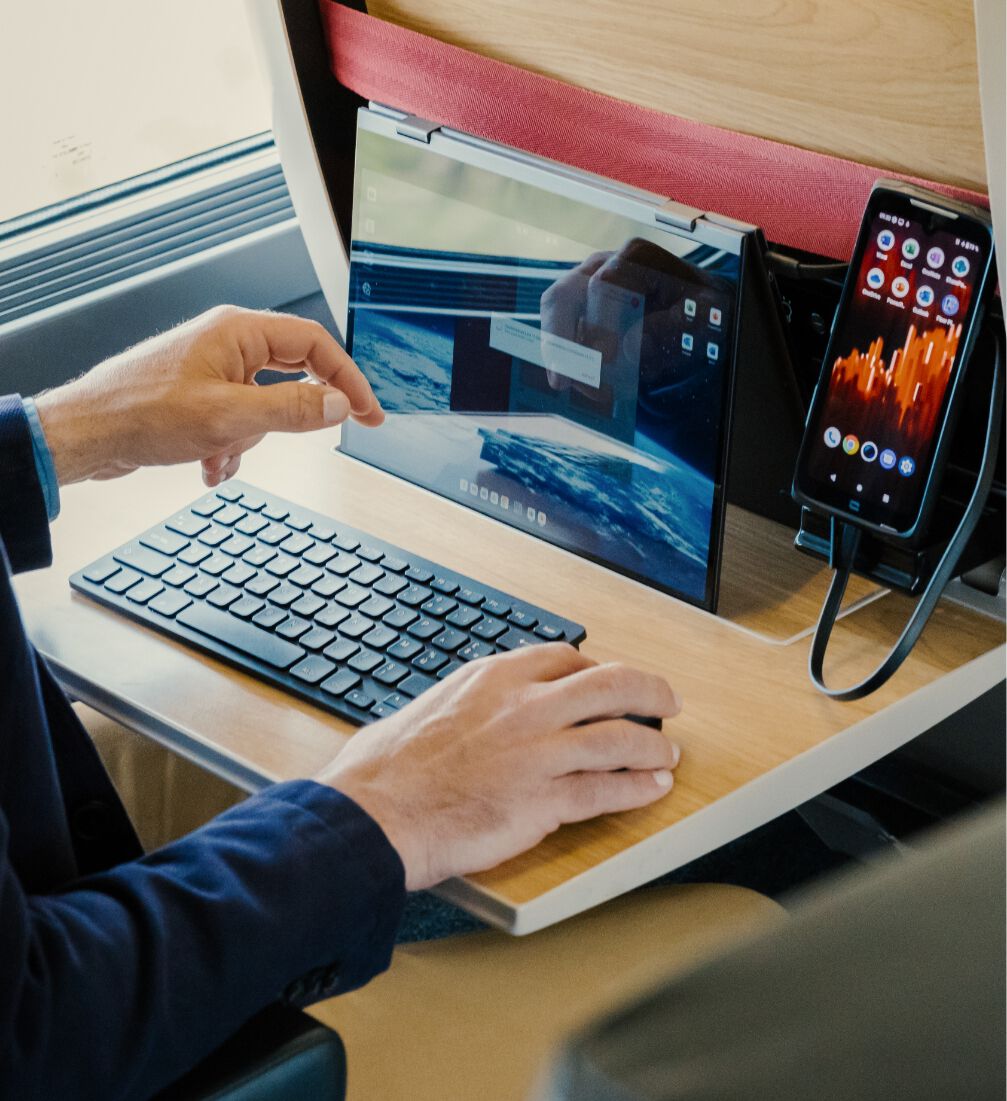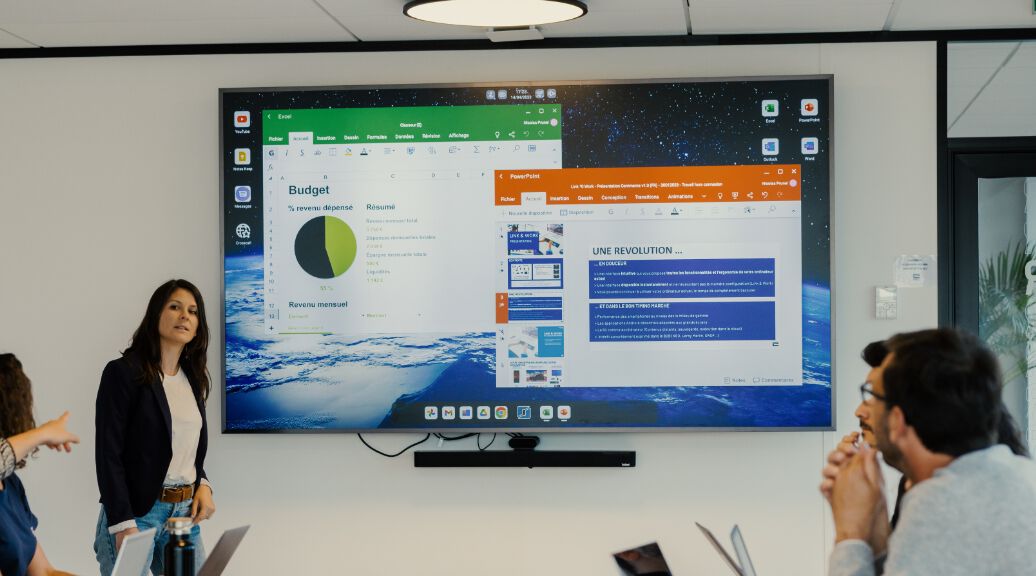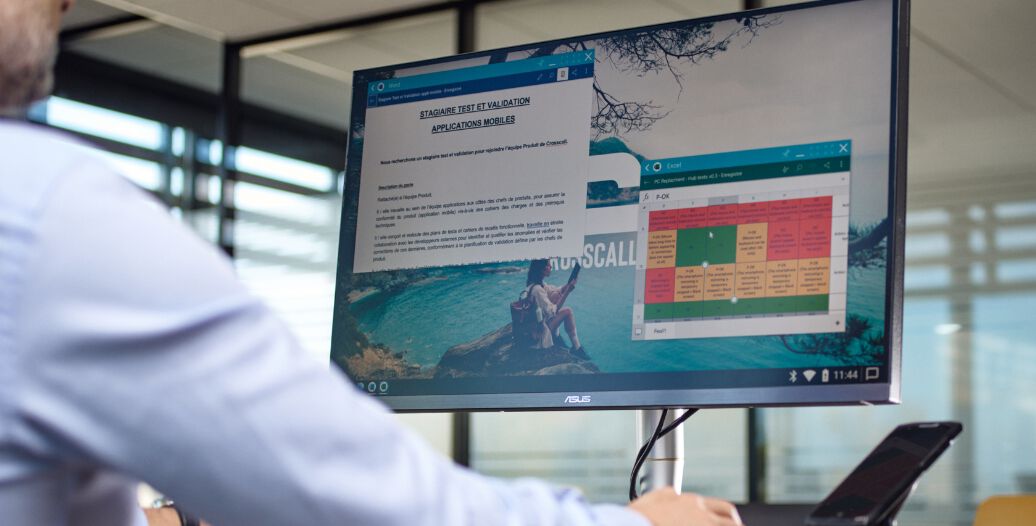 Ready for the big screen
Push the limits of the smartphone screen! Whether you connect to a monitor, a TV, or a lapdock, the X-SPACE interface offers you real viewing comfort whatever your type of use.
Work without interruption
Start working on a text document or spreadsheet on your smartphone, then plug into a screen to continue it on X-SPACE: you recover your work in progress exactly as you left it! An unprecedented feature on this type of interface.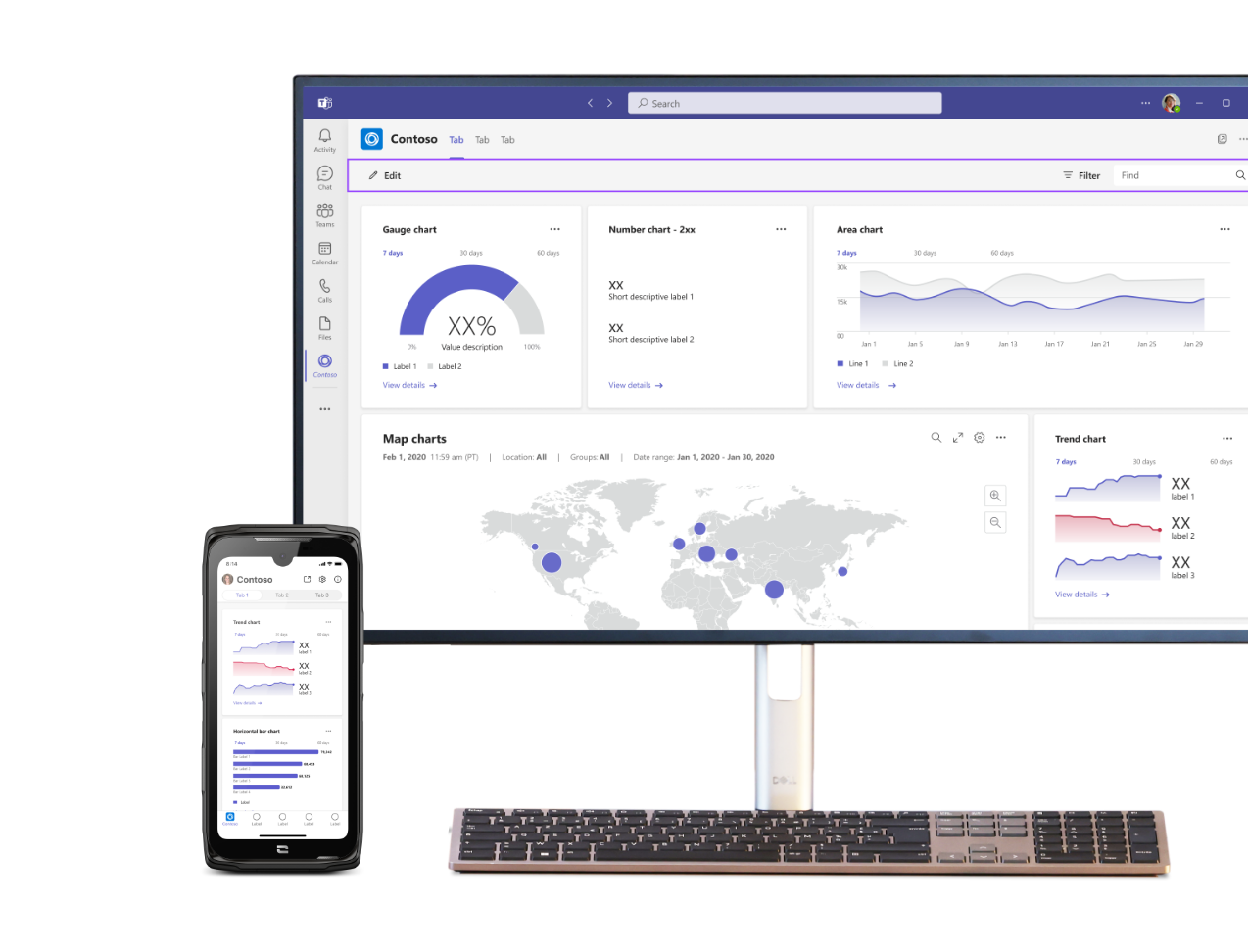 Meticulous design
Our team of designers has paid particular attention to the aesthetics of the interface. Its compact taskbars and menus and their fully transparent design bring a feeling of space and lightness ideal for a satisfying work session.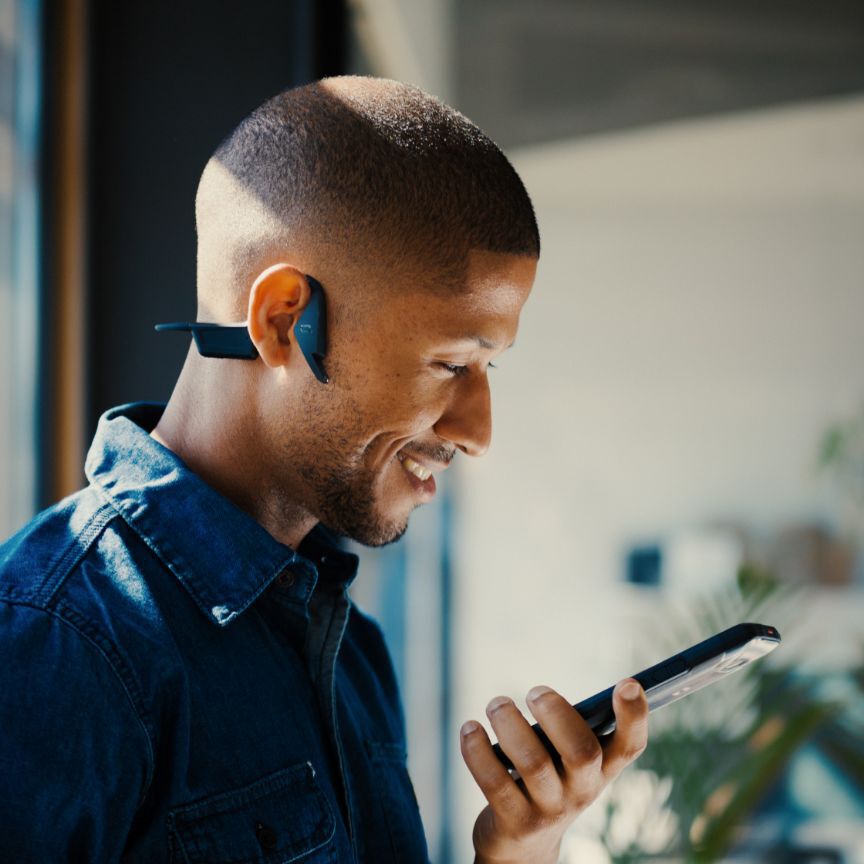 Clever communications
With X-SPACE, you can answer a phone call or chat on video without affecting your tasks in progress. You can even continue to work on them during your communication. Need privacy? Log out to take your call, then log back in and resume your current tasks.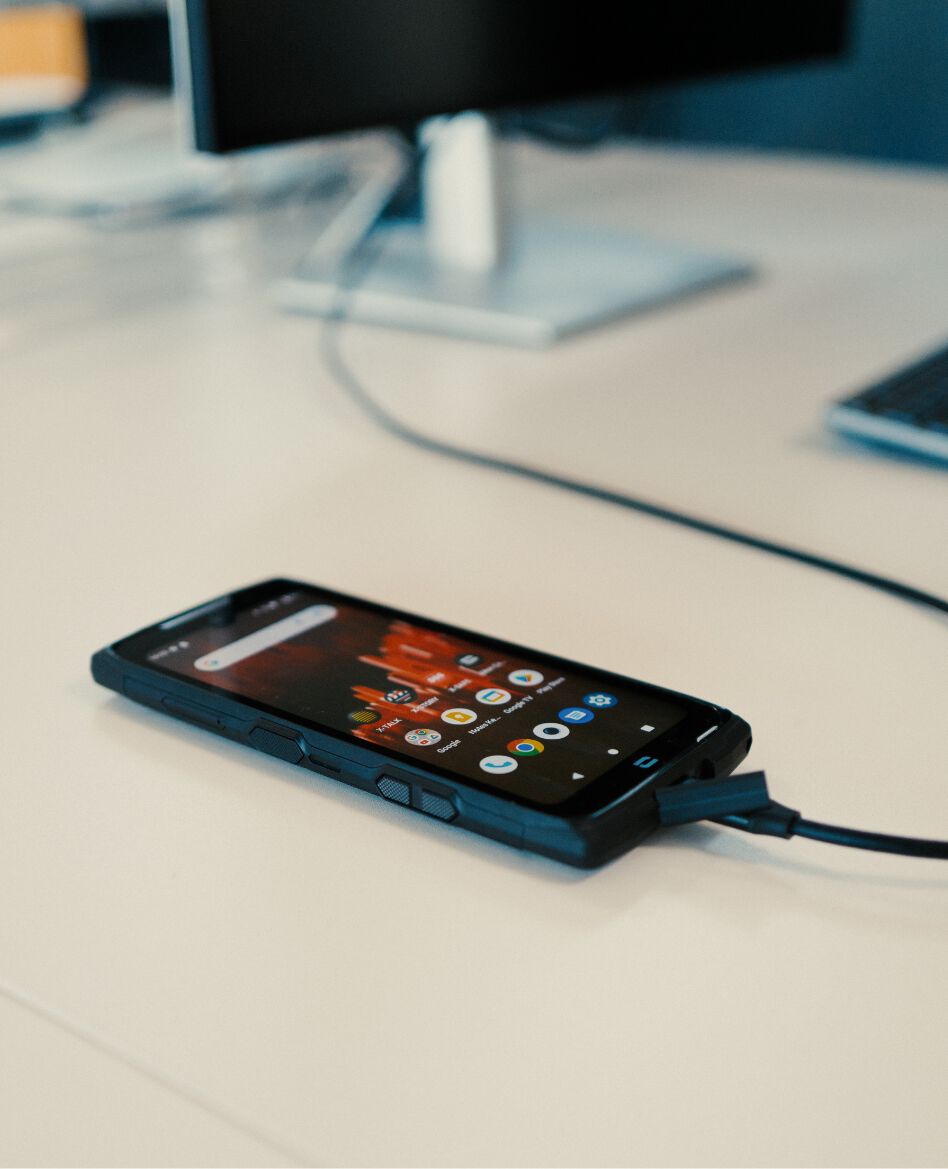 Inclused with your phone
X-SPACE is natively integrated into the CORE-Z5 and CORE-X5 smartphones, as well as the CORE-T5 tablet. Users of these models can therefore freely benefit from access to the app.
X-SPACE is now available on the CORE-Z5. Upgrades on the CORE-X5 and CORE-T5 will be made during June 2023.
Optimised cost
By opting for the X-SPACE interface, you can streamline your equipment by replacing your computers with robust and resistant smartphones guaranteed for five years. Not only does this mean substancial saving in terms of hardware acquisition , licensing, and maintenance costs, but is also more in line with your company's CSR policy.
Increased security
A smartphone can be geolocated and remotely reconfigured much more easly than a computer, which brings additional security in the event of loss or theft. And the increased robustness of Crosscall phones means you also limit the risk of breakage and therefore loss of functionality.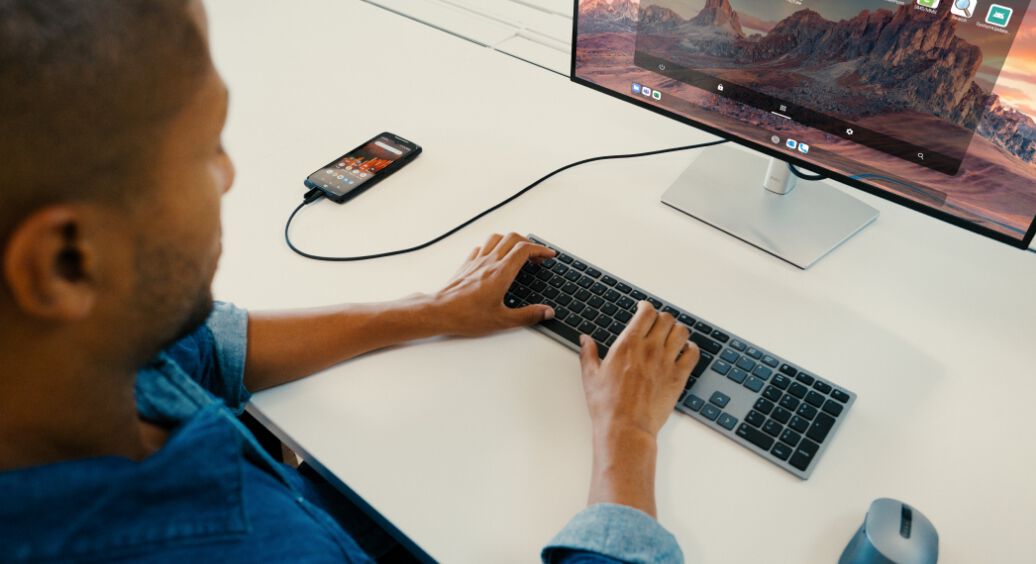 X-SPACE DeSiGN
Discover the unique capabilities of this interface in video.
CROSSCALL SOLUTIONS
With a single Crosscall smartphone, you get access to an entire ecosystem of innovative solutions to boost your productivity at work.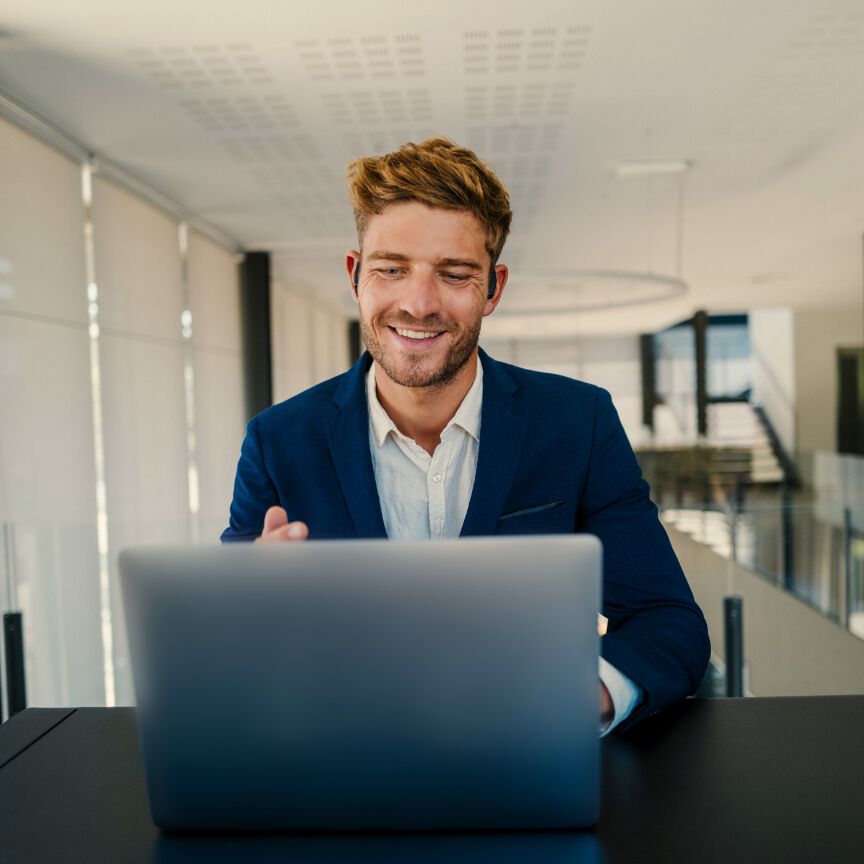 Group communication
In the office as well as in the field, chat in person or send documents instantly and without limits on high-speed networks, to work more efficiently with your colleagues and teams.
Business phones
Replace your landlines with Crosscall smartphones and maintain all your essential functions while staying on the move.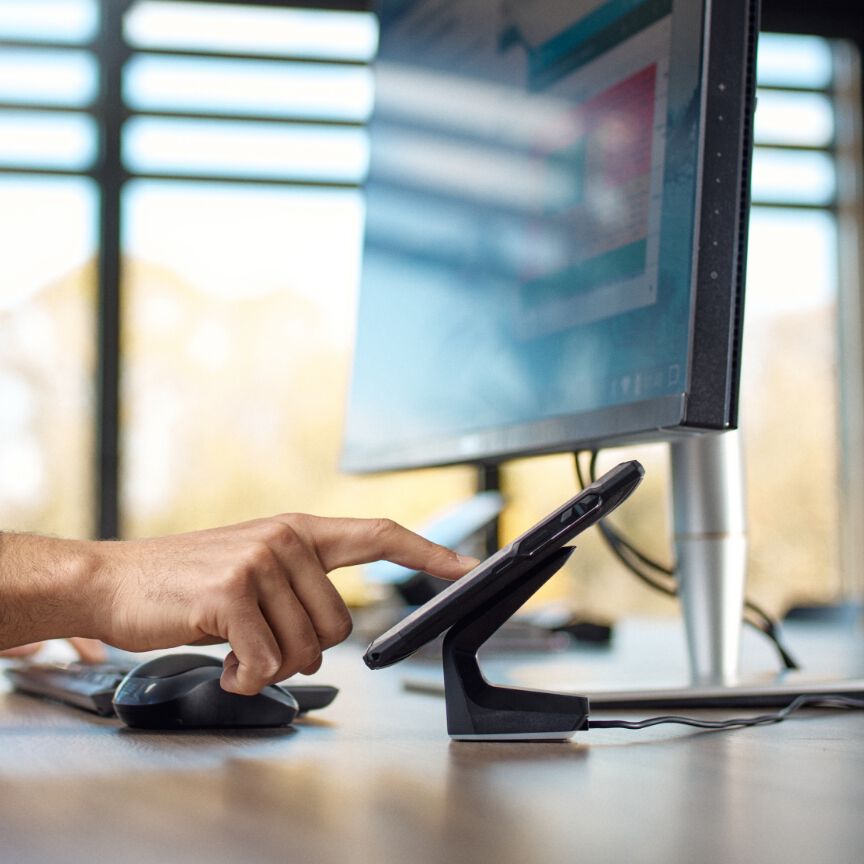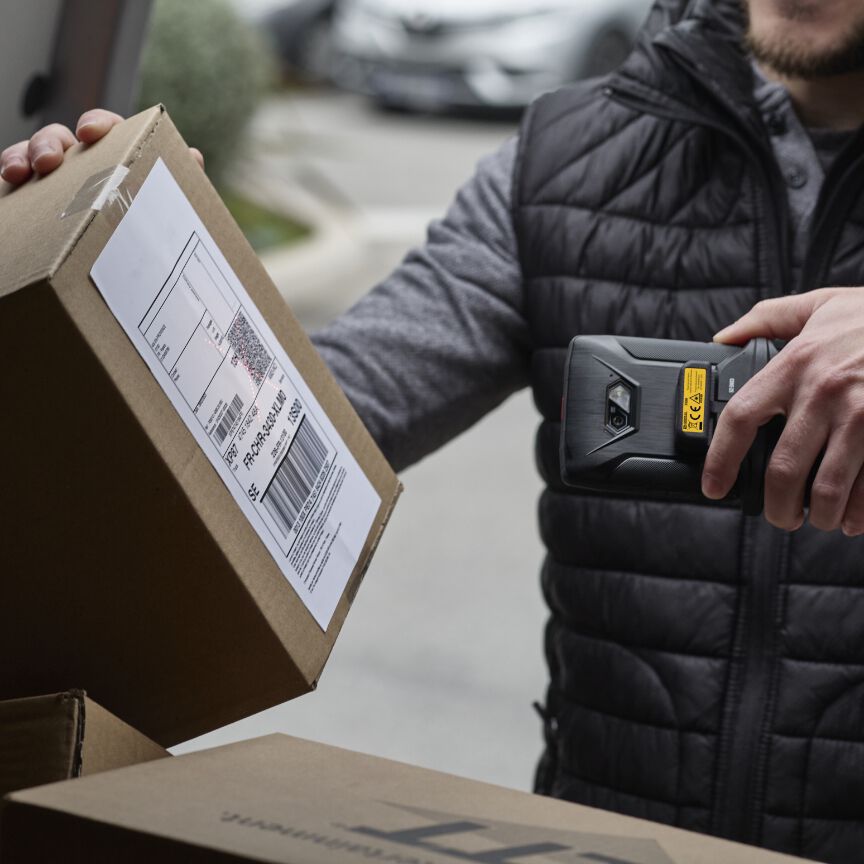 Tracebeability
This innovative and economical solution turns your smartphone into a powerful and mobile tool that meets all your traceability needs.
COMPATIBLE SMARTPHONES AND TABLETS
Compatible with 5G and WIFI 6/6E
Ultra-powerful Qualcomm QCM6490 processor
Large screen size - 6.08"
Compatible with PMR frequencies, 100dB loudspeaker, 4 programmable buttons
Snapdragon™ 665, 4GB of RAM and 64GB of memory
Drop-proof to 2m, Waterproof IP68