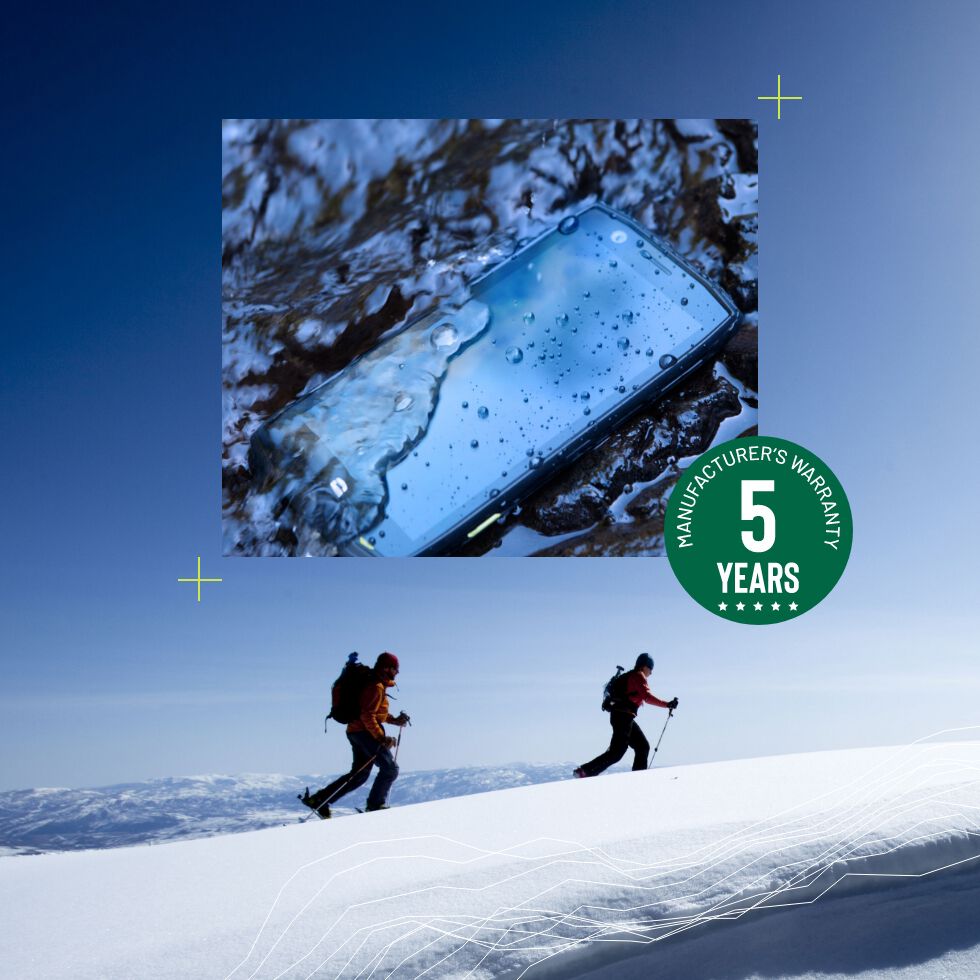 Yes, our phones are waterproof & tough
BUT THE REAL INNOVATION
IS THAT THEY ARE
NOW GARANTEED 5 YEARS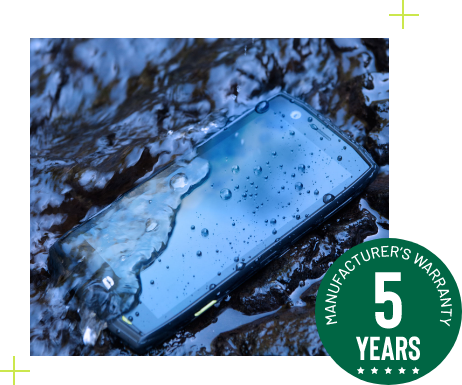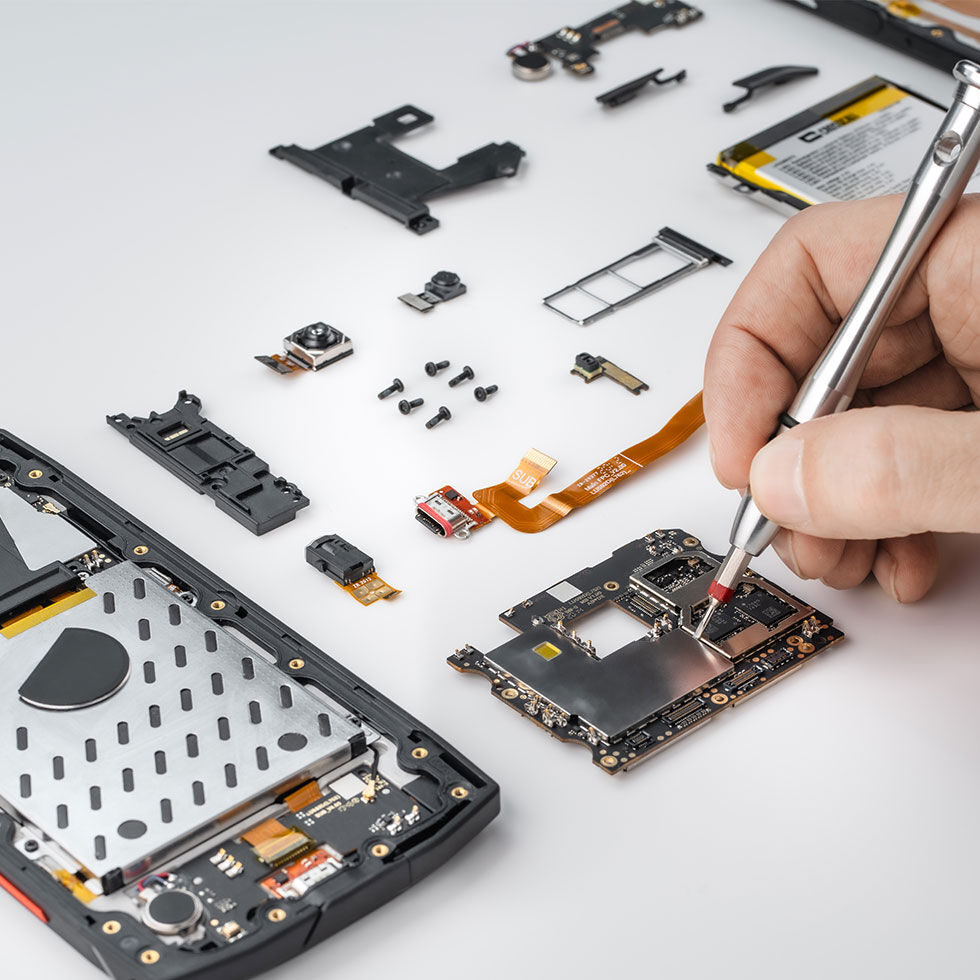 Durability is our business
For the past 12 years at CROSSCALL, durability has been our driving force, and the focus of our design.
We have acquired and developed in-house expertise that means we can now provide a five-year hardware warranty for all of our 5-series smartphones, mobiles and tablets.
Our greatest promise
A five-year hardware warranty
As well as reflecting the durability of our products, this warranty could make a real difference on the telephony market, where the duration of manufacturers' warranties for the majority of phones is still only two years. At CROSSCALL we strive to design devices that last, so that we can move away from the current cycle of feverish smartphone replacement, which is much too fast and bad for the planet.
This warranty will be retroactive on all 5-series products, including those available prior to the launch of this warranty, such as the CORE-M5 and the ACTION-X5.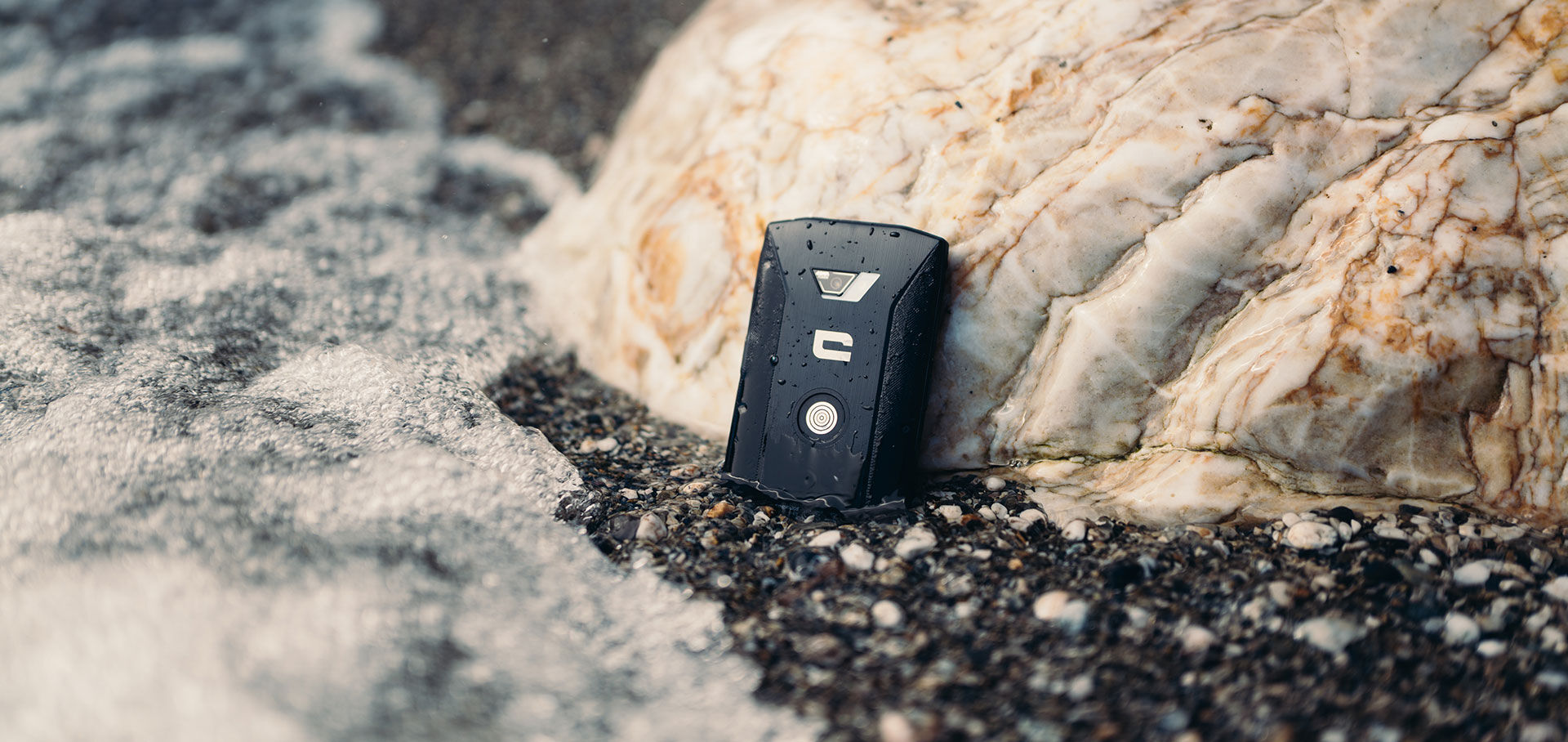 YOUR BATTERY, GUARANTEED FOR 5 YEARS
Our new devices with 5-year guarantees have high-quality lithium-ion batteries which can withstand extreme temperatures and combine low-energy consumption components.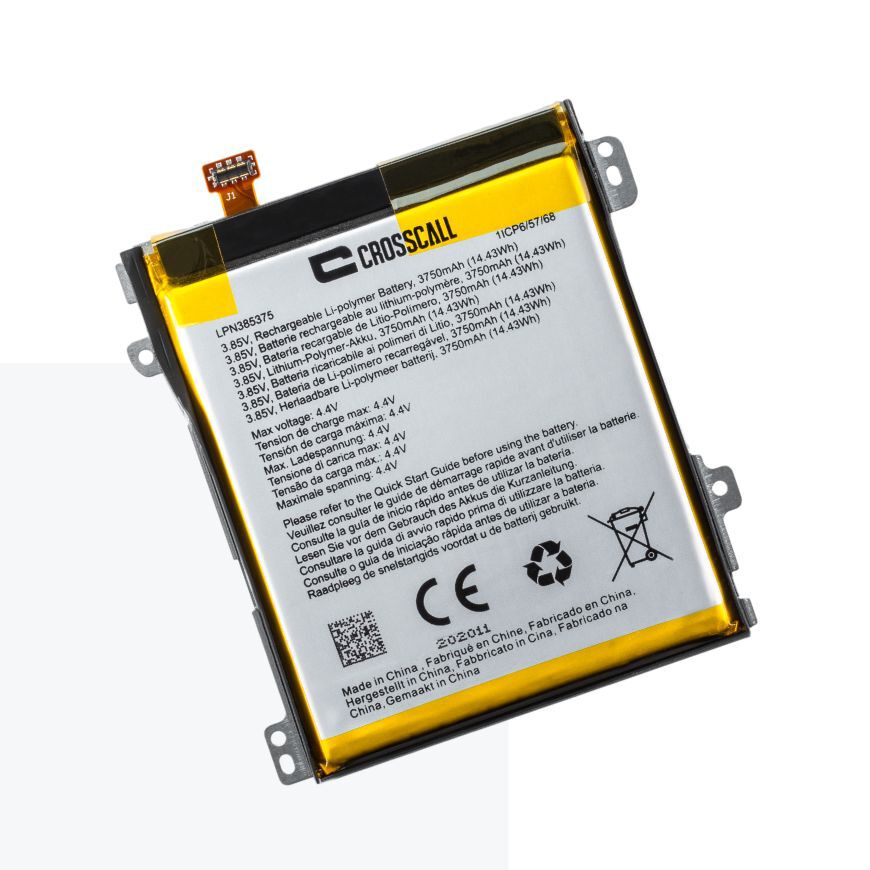 Replacing your battery
Constantly aware of our aim to prolong the life span of our products and, in turn, avoid unnecessary purchases, we're committed to replace any faulty battery and any batteries presenting excessive loss of charge or battery life. As robust as your battery is, its performances can deteriorate over the years due to the intensity of its use, or simply because of the chemical ageing that happens over time.
Don't worry! Our unique 5-year guarantee means that you'll get a replacement, at no extra charge for you, when the following criteria are met:
Capacity below or equal to 70%: The battery has lost its original capacity and no longer offers the same battery life.
and
Number of complete charge cycles below or equal to 850: If you haven't reached this threshold number of charging cycles, the battery will be replaced.
PROLONGING ITS LIFE SPAN
5 years of guarantee cover… This protection is unique on the market, offering you ultimate peace of mind. However, it doesn't hurt to adopt some good habits that will prolong the life span of your battery.
Keeping the charge level at between 20% and 80%, using automatic brightness management, enabling the battery saver, closing background task applications… Explore all our top tips for taking care of your battery.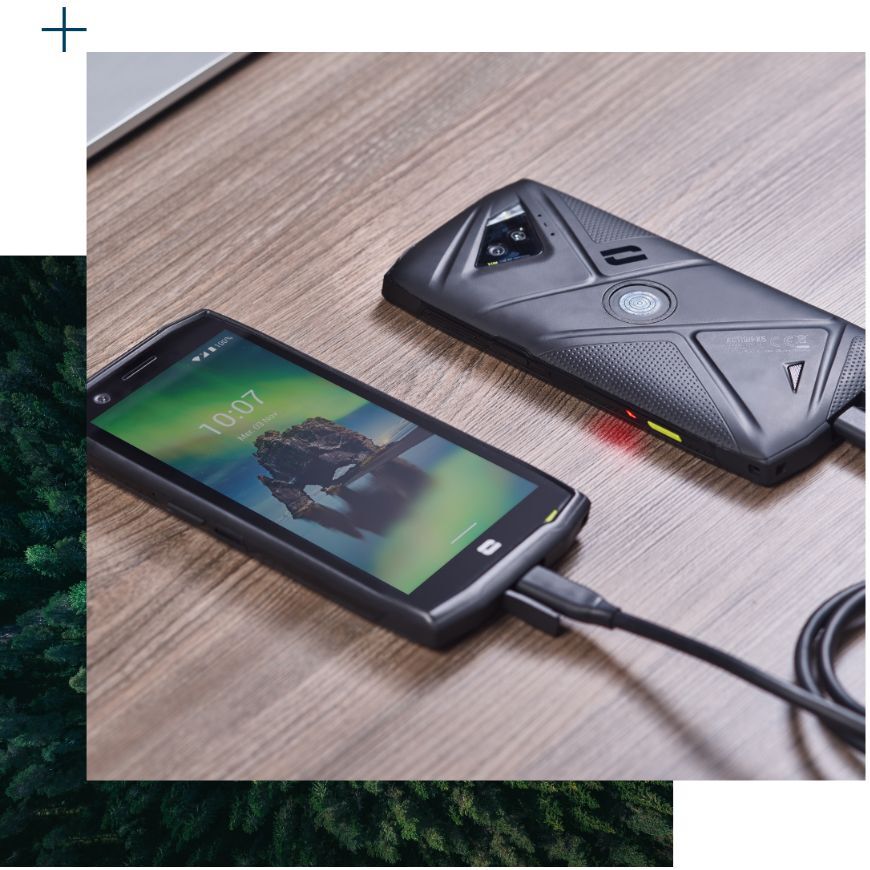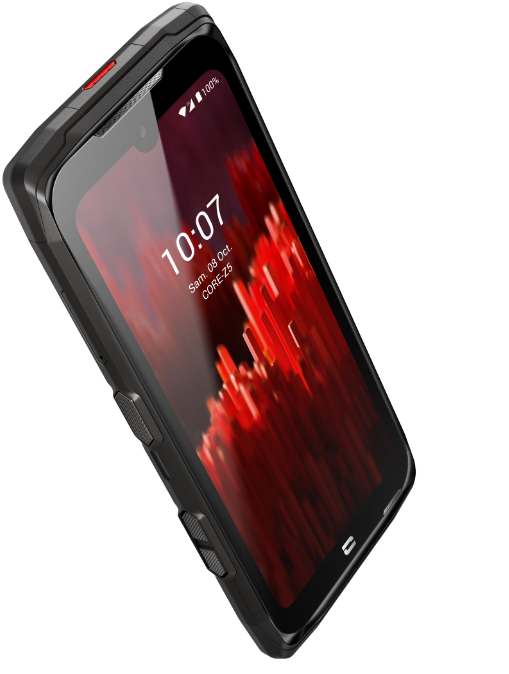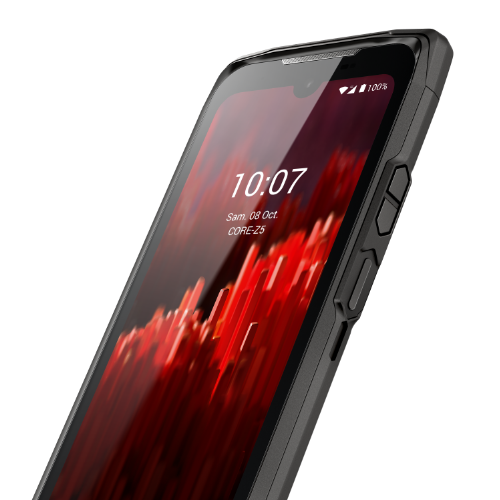 Software support
The best Android certification that exists
Make sure you opt for the ideal solution. All Crosscall smartphones are Android Enterprise Recommended, the most advanced certification on the market guaranteeing regular security patches and an update to the next available Android OS*:
1 major Android OS update
3 years of security patch updates
Crosscall is developping a process that will enable it to make the necessary operating system updates of its devices throughout the duration of the warranty.
*The minimum duration for software updates to which we have committed, starting from the initial release date. To find out more, please check the T&Cs.
Google and Android™ are registered trademarks of Google LLC
Five-year hardware warranty
So many benefits - it all adds up!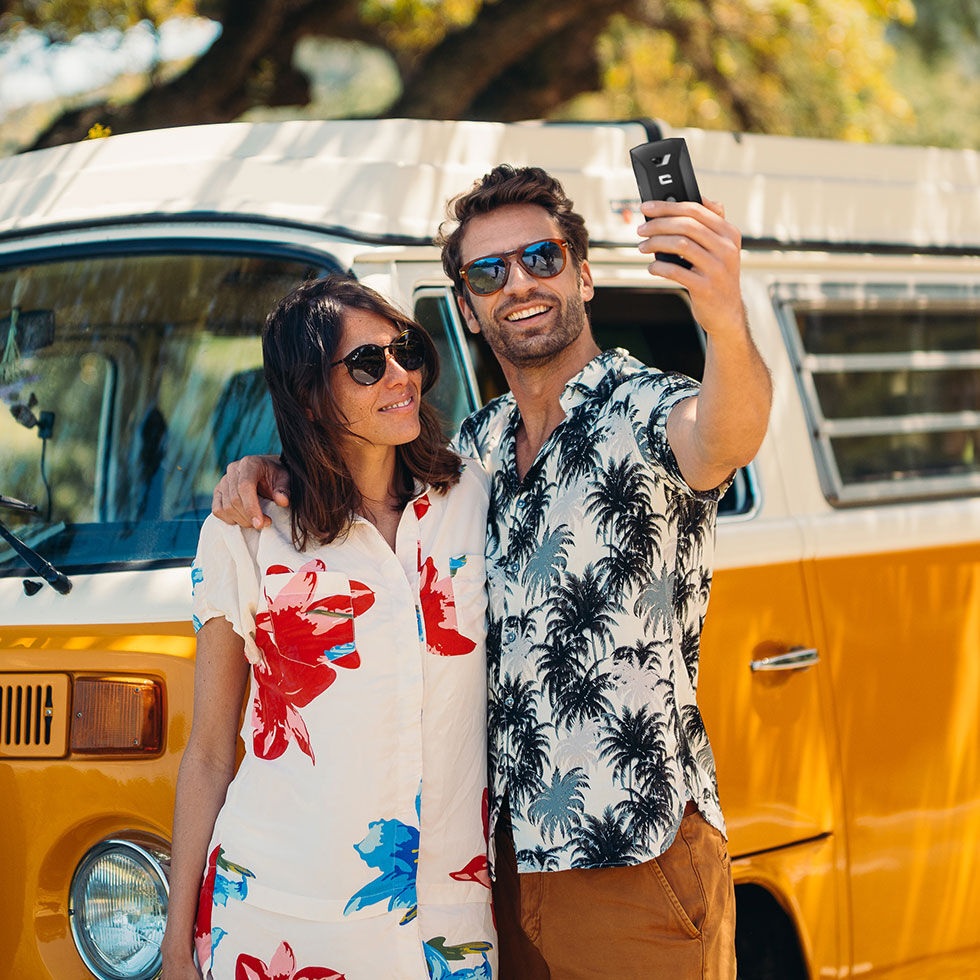 For everyday adventurers
Peace of mind: Thanks to its resistance, battery life and waterproof properties, you can enjoy your device over time with complete peace of mind, whatever your daily routine.
Stand out from the crowd: By choosing CROSSCALL, you are doing your bit to consume less energy and reduce your environmental footprint. Need a change? Our intent in the future is to offer to buy your phone back from you, refurbish it, and sell it on under the CROSSCALL Approved quality label to give it a second life.
Cover your costs: If you should decide to sell your device during its warranty, it will therefore retain a certain market value.
For business professionals
Peace of mind: You provide your employees with a reliable and long-lasting operational solution.
A sustainable choice: By opting for durable hardware that you won't need to rush to replace, you reduce your environmental impact, increase your operational capacity and contribute to your company's CSR goals.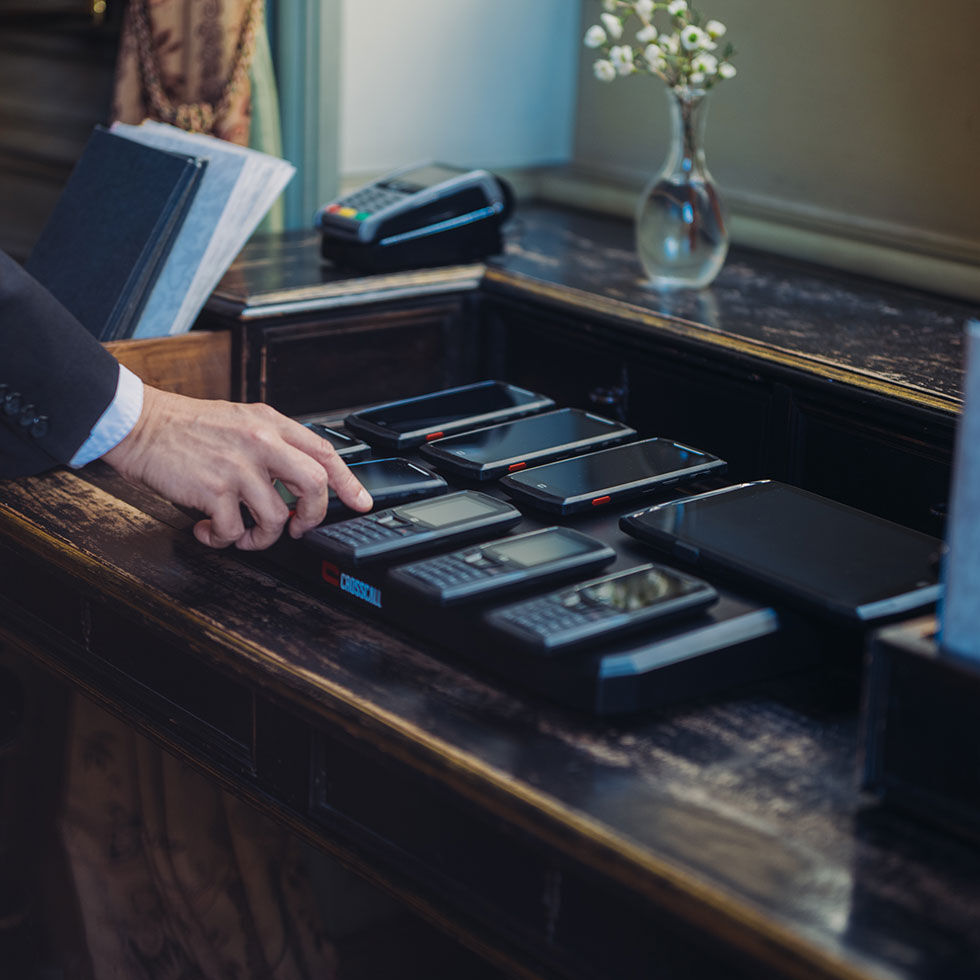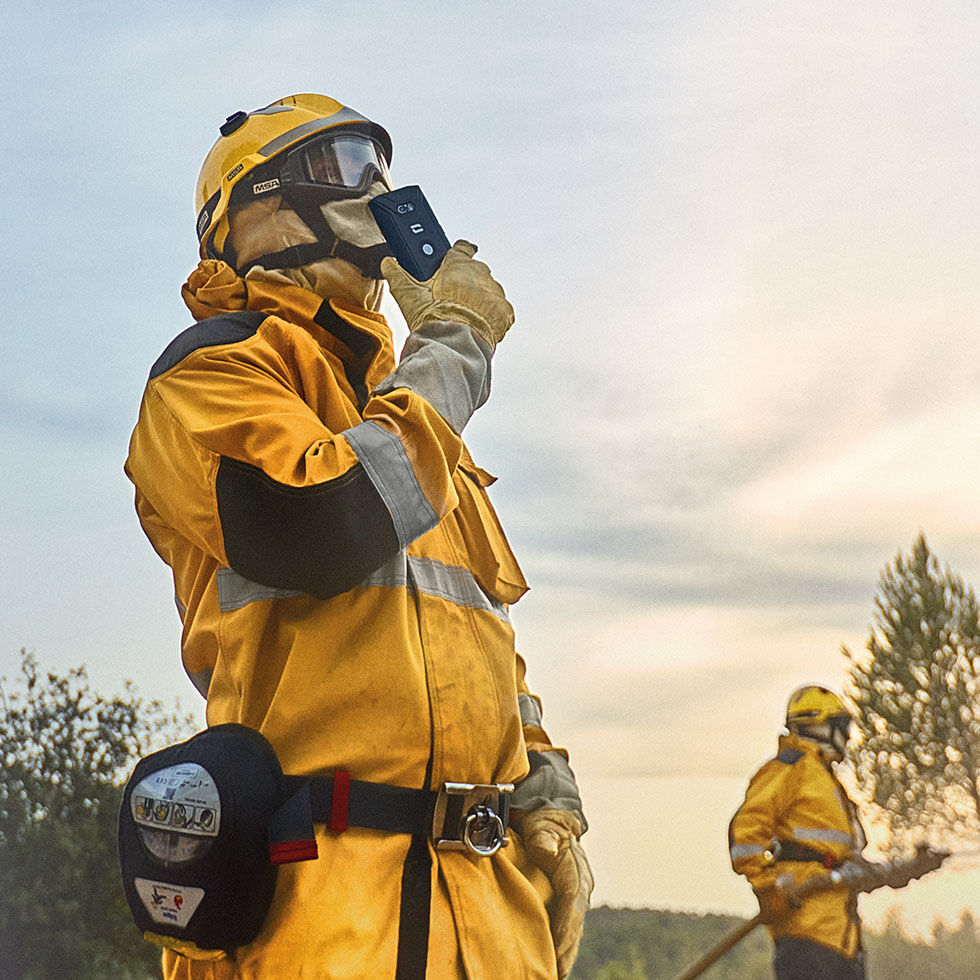 Profitability: Benefit from an optimal TCO (Total Cost of Ownership) thanks to a longer service life and a device less prone to replacements by capitalising on the robustness and resistance of CROSSCALL products. This allows you to make substantial savings on your budget, which you can then devote to other areas of work.
Productivity: Make sure your company enjoys optimal efficiency by avoiding an employee being unable to work because of a phone that is out of order. And finally, you can sell your mobile fleet at an attractive price if it is still under warranty.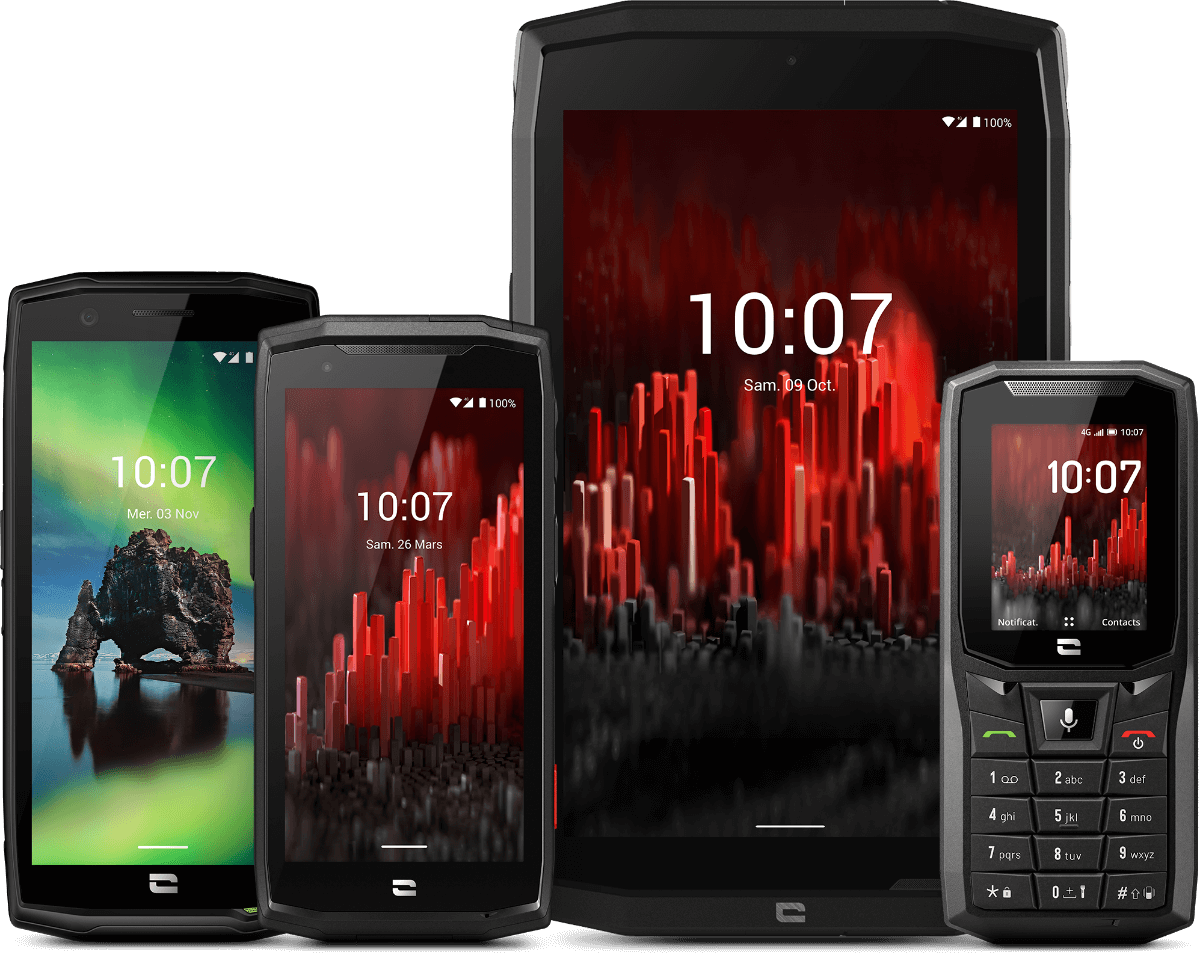 Check out our products hardware guaranteed for five years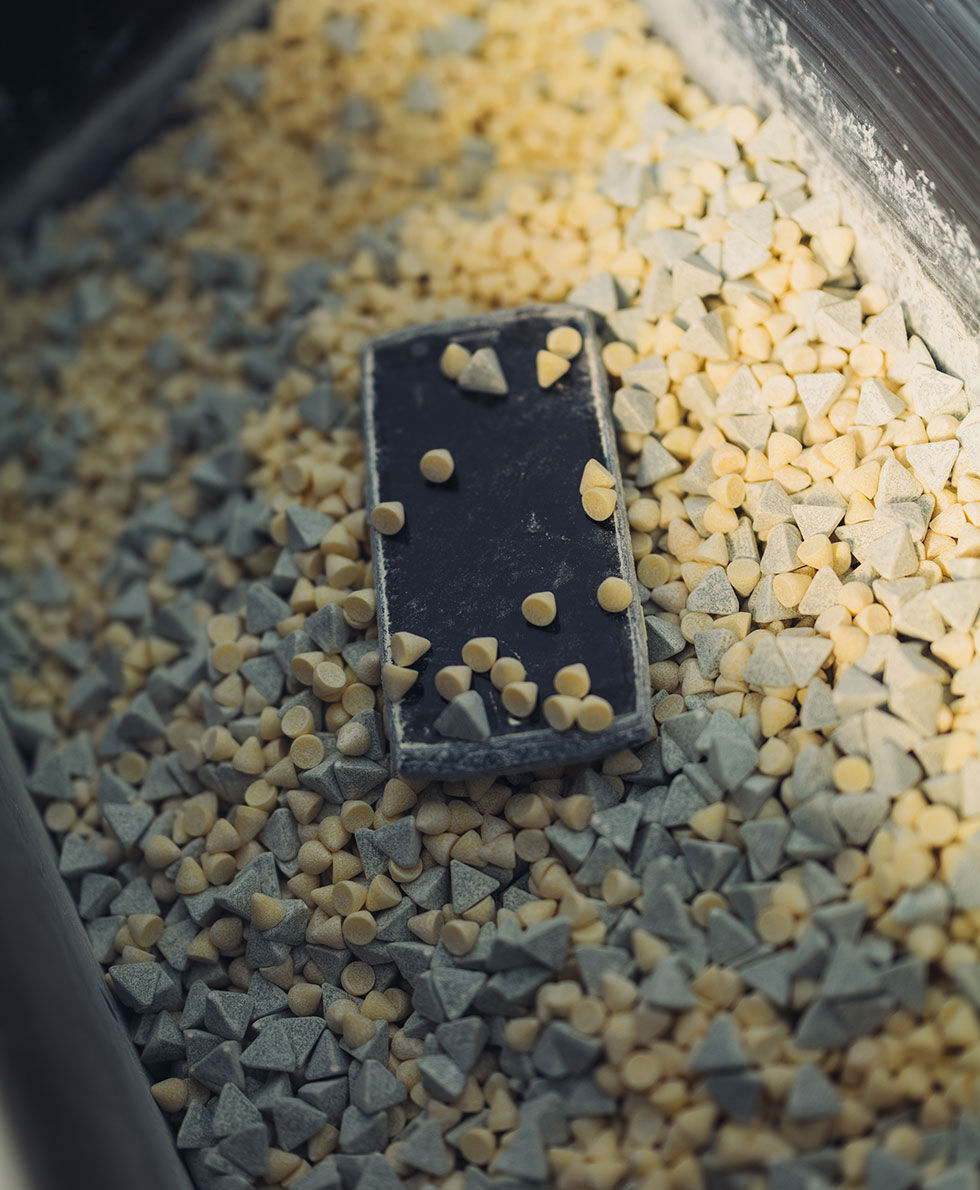 A five-year warranty doesn't happen overnight
Increasing the three-year warranty meant making something that was already durable even more so.
In addition to maintaining the major developments that allowed us to lay the foundations on which the three-year warranty was built, in recent years, work on design (hardware and software) and testing on our devices has made significant progress.
Progress that means our customers can now benefit from even more durable products. We use our experience to make your experience the best it can be, all the while increasing your options.
• Development of the CROSSCALL Standards: Crosscall devices must meet demanding specifications to guarantee their manufacturing quality. It all starts at the design stage, with the careful selection of materials and components that have a longer lifespan, followed by a rigorous assembly process, carried out in an automated way to ensure a high level of precision. And finally, no less than 300 tests designed to reproduce the different scenarios that could arise in real life.
• X-LAB, a laboratory designed to excel: Located in our headquarters in Aix-en-Provence, where we carry out all the tests on our devices, replicating as closely as possible your everyday life and use. For example, it is the same device that undergoes the resistance tests before being subjected to the waterproofing tests, because it is almost never a new smartphone that falls into the water.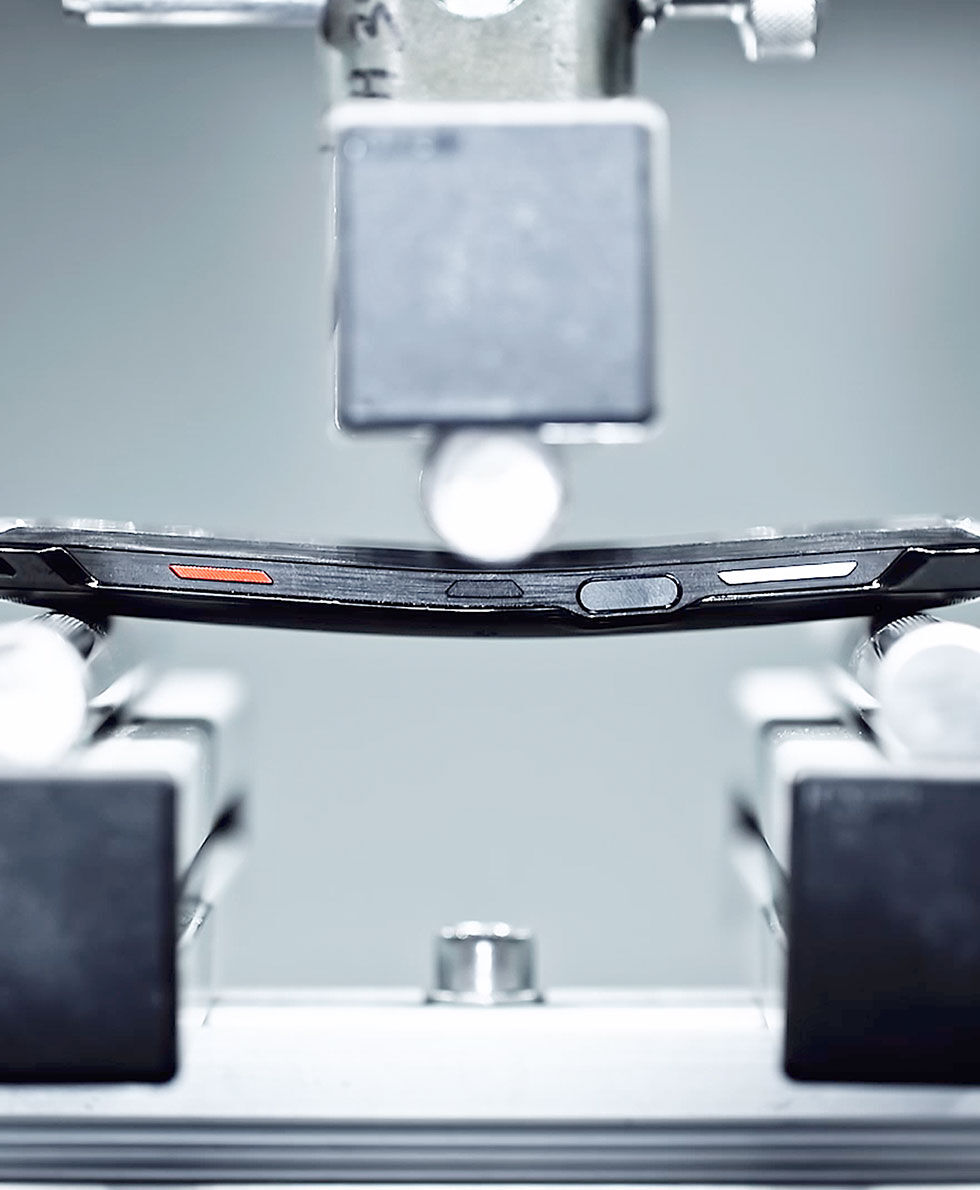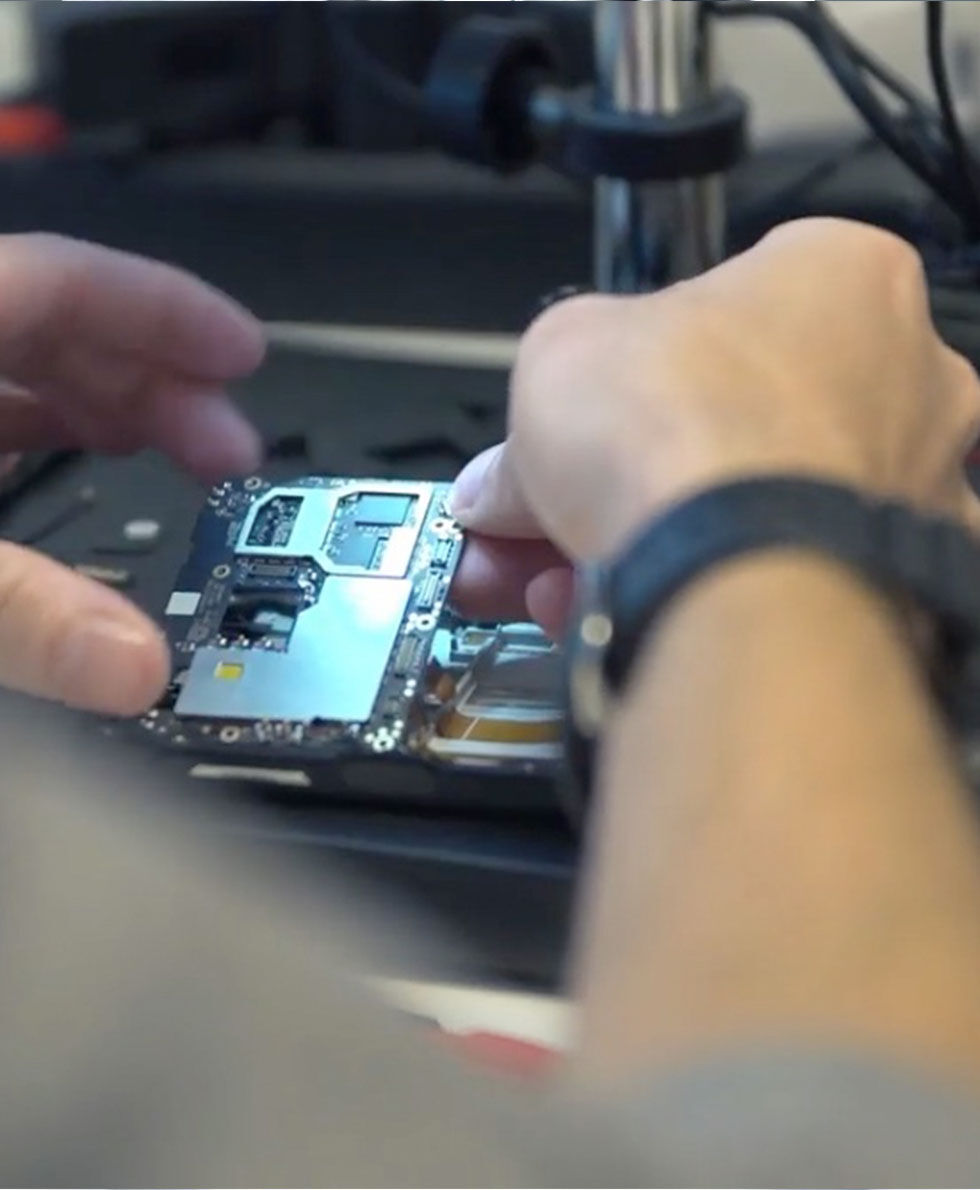 • On the software side, to extend the durability of our devices, our engineers have chosen • On the software side, to extend the durability of our devices, our engineers have chosen components that have a longer lifespan, such as Qualcomm's long-life processors.
• Improved speaker and microphone grills across the entire range to prevent dust and the finest particles from entering.
• Increase from 13 to 15 tests to achieve military standard MIL–STD 810H
To further extend their lifespan, all CROSSCALL products have been specially designed to make sure that their components can be easily replaced by approved repair centres.
In addition, CROSSCALL has undertaken to make spare parts for its devices available for a period of ten years. *
*Spare parts are available for as long as the new product is available for sale, and for a period of ten years from the product's end-of-sale date, as indicated on the crosscall.com website. 
Thinking about the planet is in our nature
Our role, as a company, is to offer durable products and encourage more sustainable consumption. The world in which we live is constantly changing. Environmental issues are now too important for us not to change our habits.
The extraction, transport and transformation of the raw materials needed to design a smartphone represents 75% of the environmental impact, but also a sizeable part of the social impact, too.
This is why extending the useful life of our products and reducing our use of virgin materials is one of our priorities.
Technology needs to contribute to protecting the environment and be based on sensible and sustainable exploitation of natural resources. And so, by opting for a CROSSCALL product, you are helping to protect the planet's resources and reducing your carbon footprint over time.
At CROSSCALL, we do everything possible to make our smartphones more durable, right from their design. Choosing a smartphone with one of the best repairability indexes on the market and a long warranty means acting in favour of a more responsible digital world.