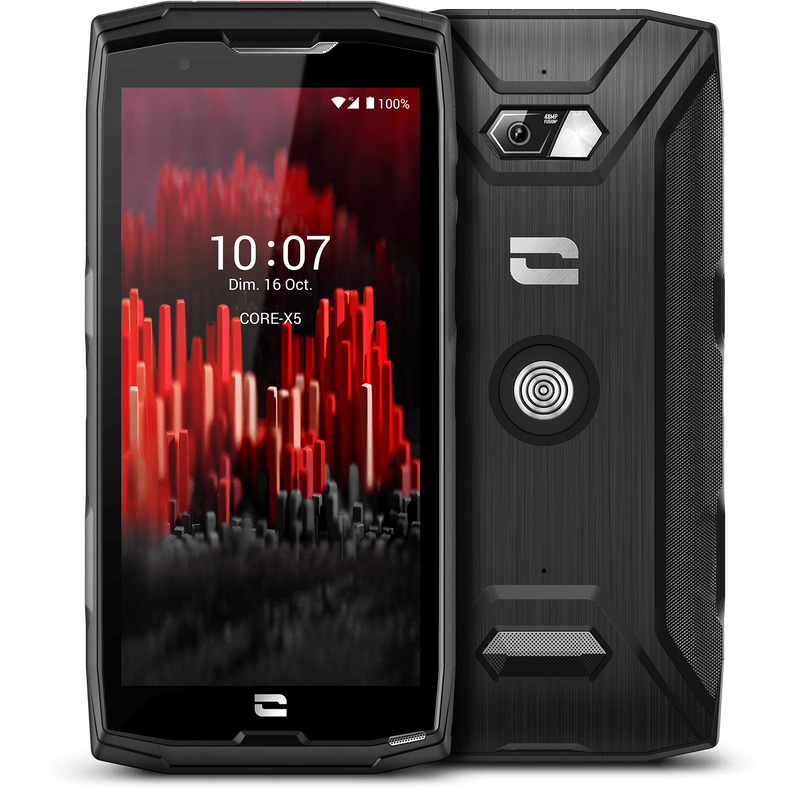 Built for performance in harsh environments
Designed for professionals working in harsh environments where a direct means of communication is vital to the success of their work, the CORE-X5 is a durable device tailor-made for technical group communication. Along with its comprehensive network coverage and long battery life, it has four programmable buttons and a powerful 100dB loudspeaker. Fitted with the Octa-core Qualcomm ® Snapdragon™ 665 processor, 4GB of RAM and 64GB of memory, the CORE-X5 is fluid enough to handle any business application. With unfailing durability and robustness, it is the perfect work tool for extreme conditions and critical jobs.
Read all
Compatible with PMR frequencies, 100dB loudspeaker, 4 programmable buttons
Snapdragon™ 665, 4GB of RAM and 64GB of memory
Drop-proof to 2m, Waterproof IP68
FREE SHIPPING
FROM 149€ PURCHASE
(WITHIN 72 HOURS OF OPENING)
PAYMENT
SECURISED
GUARANTEE 5 YEARS
REPAIRED IN YOUR COUNTRY
Core-X5
Built for performance
in harsh environments
Core-X5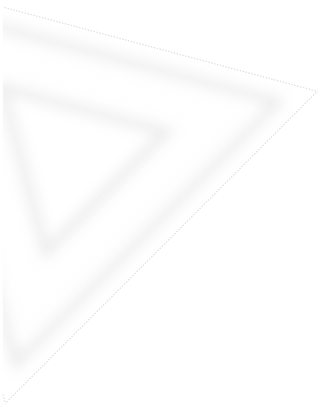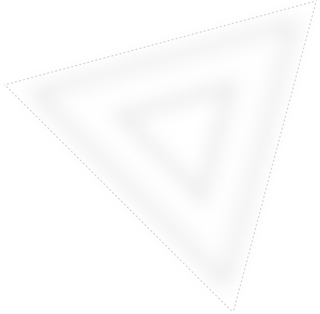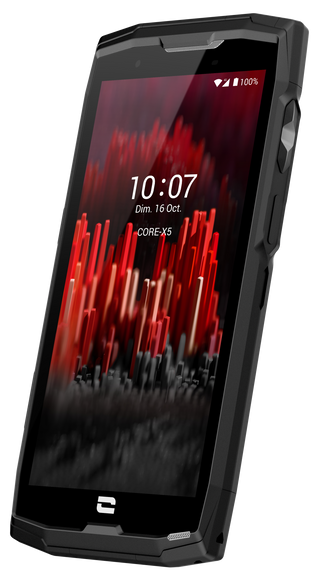 Technical Communication

Power
& Endurance 

AER
-certified

Ergonomic Design
& Durability
Level up your life
even in harsh environments
Designed for group communication
Stay connected and able to communicate in all circumstances. The CORE-X5 has been specially designed to communicate on private networks dedicated to PMR (Professional Mobile Radio), including 4G, 28, 38 and 40 frequency bands. It supports all mission-critical protocols (support for Release 12 3GPP functions) allowing users to communicate even in the event of network saturation thanks to resource preemption and flow prioritisation mechanisms.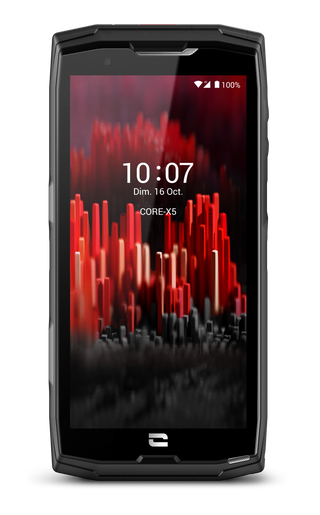 Background noise
will never be a problem again.
Communicate clearly and audibly, regardless of the environment around you. The CORE-X5 features a 100dB (decibel) loudspeaker and high-performance microphones with noise cancellation, so it can be used in noisier environments such as an 80,000-spectator football stadium where noise levels can fluctuate between 80 and 100dB.
EBy maintaining a positive signal-to-noise ratio, the 100dB sound power of the Core-X5 loudspeaker gives the user guaranteed communication intelligibility, even in the noisiest settings.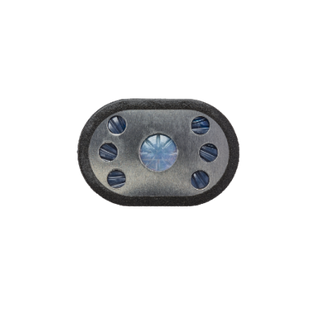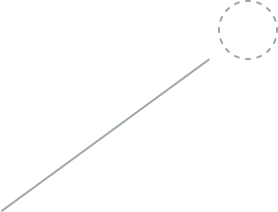 20 X 30mm
Speaker
CORE-X5
Sound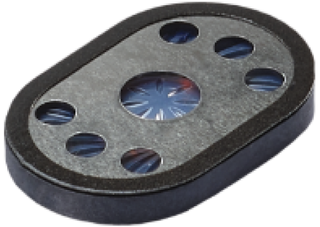 Speaker CORE-X5
5x
more powerful
compared to a CORE-X4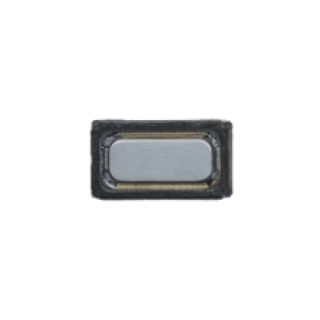 13,5 X 6.5mm
Speaker
Standard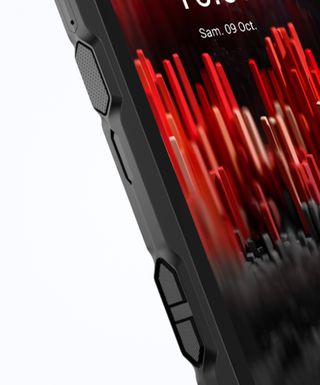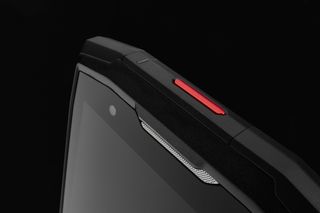 4 programmable buttons for your apps
Designed for group communication in the field with a dedicated "Push-to-Talk" app, the Core-X5 incorporates four programmable buttons that can be assigned to different actions such as "Push-to-Talk" communication, a distress call or a change of conference group.
These programmable buttons have been designed to have a bigger surface (up to 1.5 cm in length) and a heightened pressure of 2N (200g) offering excellent ergonomics with gloves.
And you don't need to worry about pressing them by mistake, as the buttons are carefully positioned and strengthened by protective polycarbonate reinforcements.
Built to last, they are able to withstand more than 700,000 presses throughout their five-year warranty, the equivalent of 400 presses a day for five years.
4 programmable buttons
Can be used with gloves (up to 4mm thick)
700 000 presses
Designed to last
Make the CORE-X5
the tailor-made solution

for your business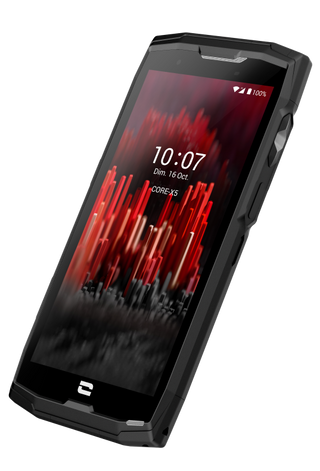 Turn your CORE-X5 into the perfect tool for your needs thanks to its compatibility with the best apps on the market.
Turn your smartphone into a walkie-talkie.
Collaboration and communication solutions for businesses.
Light up even the darkest spaces with just one press
Accessible from the Play Store or directly on your device.
Two days' battery life
in average use
There's no need to worry about your battery running out. The CORE-X5 features a very high capacity 4940mAh battery that gives it exceptional endurance, while the device also benefits from CROSSCALL's expert selection of energy-efficient components and optimised user interface.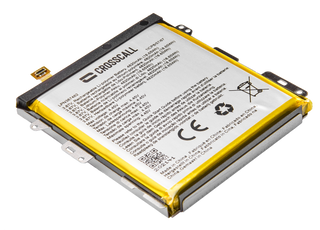 power
19 hours'
use of business apps
4940 mAh
Battery capacity
Energy performance
20% above average

(1)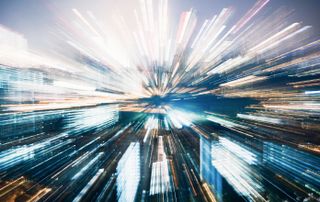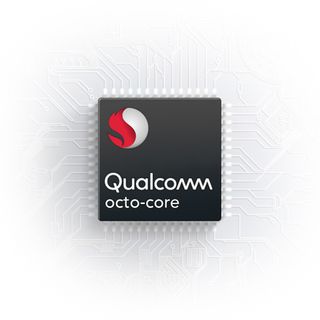 Act fast
Switch between demanding business apps and other types of use with no loss of responsiveness. The CORE-X5 features a Qualcomm® Snapdragon™ 665 Octa-core processor and 4GB of RAM, so you can navigate around your smartphone quickly and with ease, and vary the most demanding uses between your different business apps.
3x
more powerful processor (2)
Work hard, play hard
Every aspect of your life in perfect osmosis. You can now combine professional and personal use on a single phone thanks to the CORE-X5's triple SIM slot (2 NANO SIMs + 1 MicroSD).
On your travels? Use the second SIM card slot to temporarily sign up to a local plan abroad.
Triple slot
MicroSD
512Go
Double SIM
Nano SIM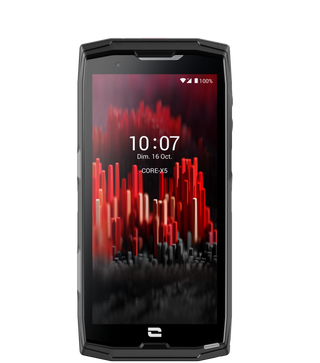 Android Enterprise Recommended
Enjoy lasting performance and peace-of-mind. Its AER certification means the CORE-X5 offers all the features of the latest Android OS*. An update to Android 12 is also included, so you can extend the life of your product and access the latest Android features.
Android Enterprise Recommended certification confirms that the device meets Google's strict enterprise requirements.
Android 11 and Update to Android 12
Optimal peace-of-mind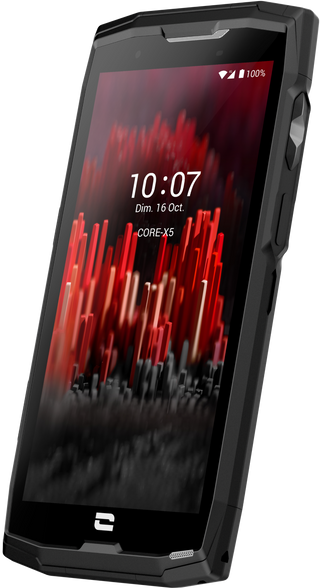 YOUR OFFICE
ANYWHERE WITH

X-SPACE
Turn your smartphone into a computer with X-SPACE! Connect to any screen and benefit from a desktop interface as comfortable and functional as a computer.
With all your data in your pocket, you can work efficiently on the move and boost your daily productivity!
FIND OUT MORE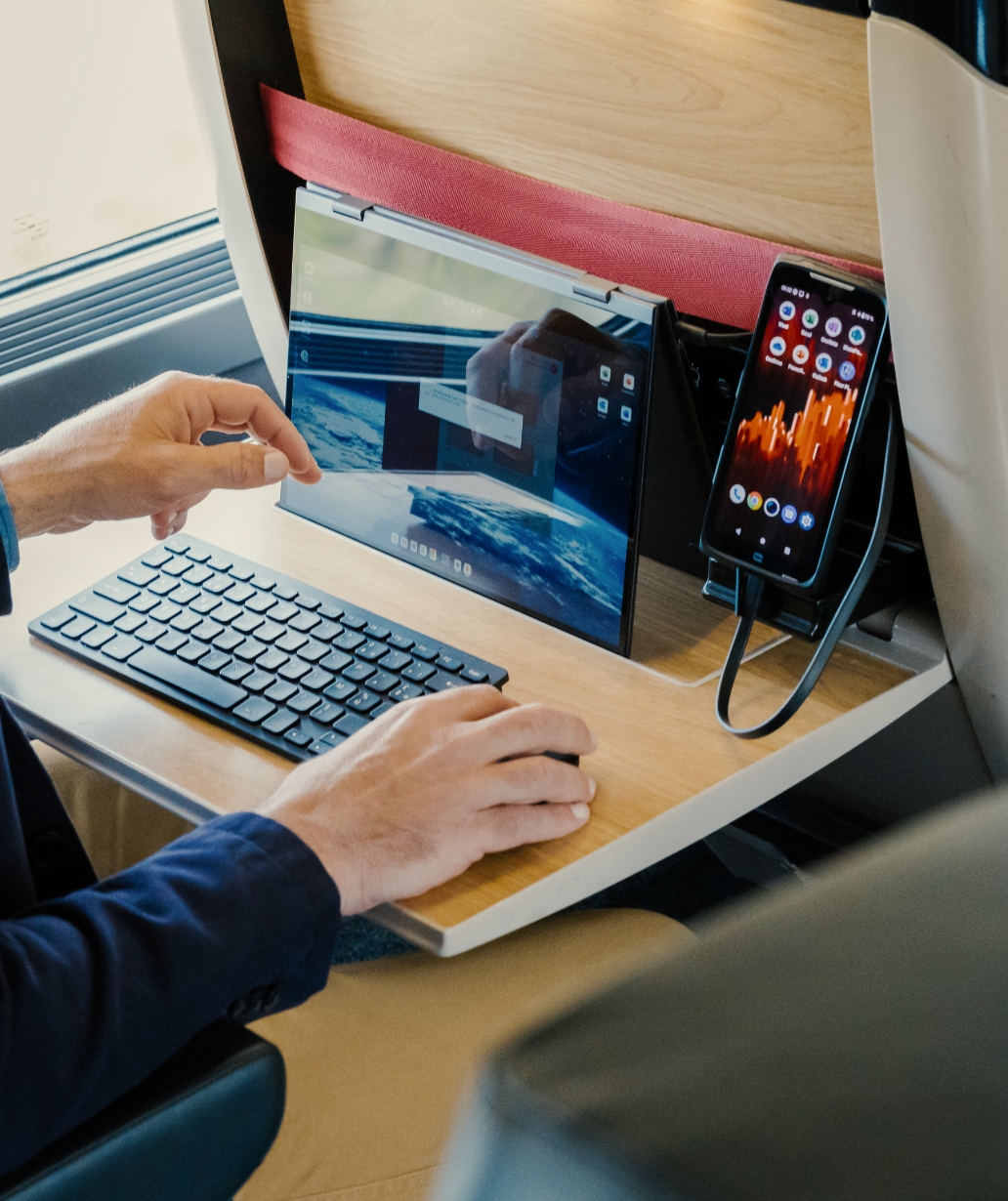 Record
your
achievements
Scan quickly and efficiently and capture every detail even in low light. his technology combines 4 pixels in 1 to capture additional light, so you can take photos and scan more easily in low light.
48Mpx
A high quality sensor
Fusion 4 Technology
Detailed photos even in low light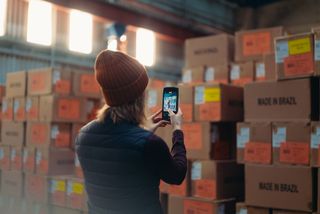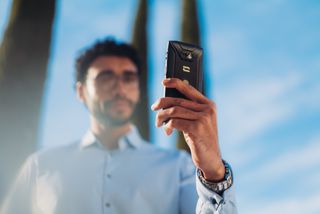 The smartphone
built to last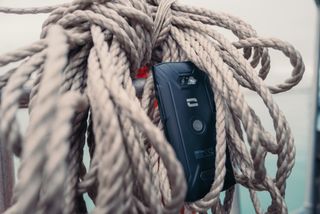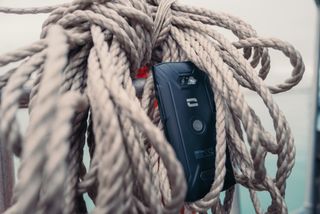 A sustainable solution
At CROSSCALL, durability has always been at the heart of our product design, and the CORE-X5 is no exception. Guaranteed for five years like all our 5th generation devices, it also has one of the best repairability indices on the market.
Five-year warranty
The CROSSCALL commitment
Repairable
Score of 9,1/10
A five-year
manufacturer's warranty
With the CORE-X5, you can relax. With a five-year warranty - including for its battery - this is a phone you can rely on. It won't lose its value, require you to limit your use, or restrict the environments you may come across.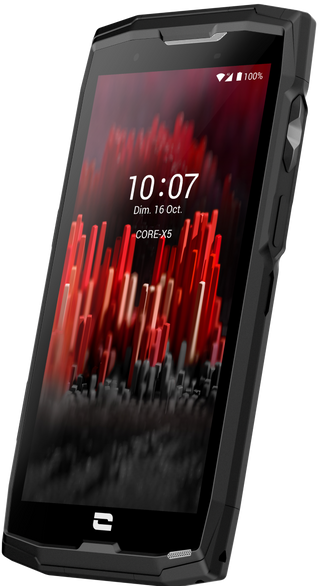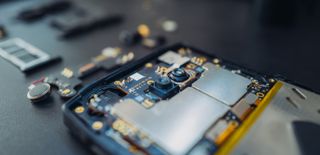 The height of
repairability
Extend the life of your smartphone. Special attention has been paid throughout the design process of the CORE-X5 to ensure that its components can be easily replaced by accredited repair centres.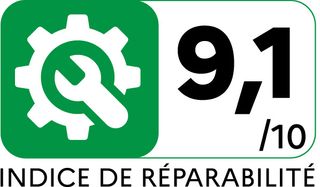 10 years
spare parts availability 
The most waterproof product
on the market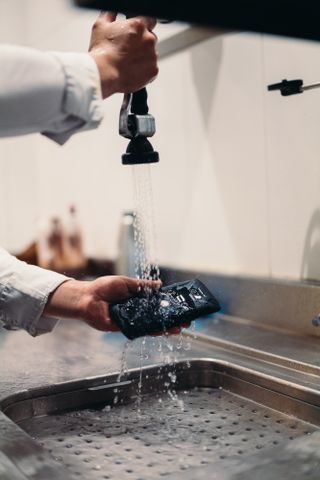 The most waterproof product
on the market
Waterproofness

IP68
2m – 30min
Elastomeric caps protect the connectors, the seal prevents water from infiltrating, and screws ensure the product is hermetically sealed. Thanks to its IP68 waterproofing, you can take the CORE-X5 with you wherever you're required to go - whether it be an extremely humid environment or even under water, your phone will be by your side.
Tested...
sin the field!
During training, an agent from the Chamonix PGHM rescue team was able to use the Core-X5 in Antarctica in November 2021 in temperatures down to -20°C. The user was able to confirm: the product's resistance to the region's extreme cold, the ergonomics of the phone with thick gloves on, and its long battery life, including in these extreme weather conditions.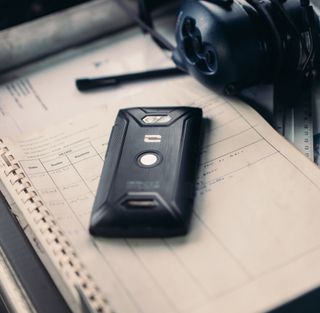 Altitude resistance
Reach the peaks without worrying about your phone.
Solar Radiation
No need to worry about heat waves.
SALT FOG
Use your smartphone in a marine environment without risk of corrosion.
THERMAL SHOCK
Go from hot to cold and back again in a matter of seconds.
CONTAMINATION BY FLUIDS
Diesel resistant.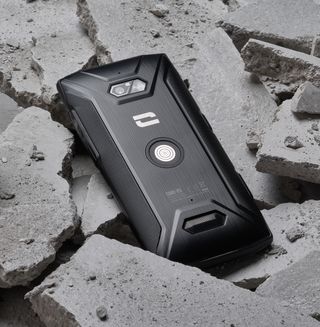 LOW TEMPERATURE IN STORAGE
Smartphone stabilised at -50° for 2 hours.
HIGH TEMPERATURE IN STORAGE
Smartphone stabilised at +71° for 2 hours. Stays functional if the temperature drops.
CHOCS
Your phone is drop-proof.
Vibration
Your phone can withstand shocks and vibrations.
HUMIDITY
Humidity and dryness for 28 days.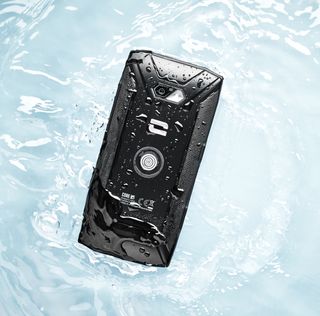 ACCELERATION
Your phone copes easily with sudden acceleration (drop or fall).
RAIN
Your smartphone can be used in showery weather.
LOW-TEMPERATURE USE
Use your phone event in the coldest areas.
HIGH-TEMPERATURE USE
Stays functional at +71°
FREEZING RAIN
Can withstand up to 13 mm of ice and remain functional after thawing.
A screen suited


to your daily life
Craftsperson? Mountain guide? Professional? Enjoy the perfect balance between functionality and resistance. The CORE-X5 is fitted with Corning © Gorilla Glass, a glass 60% thicker than most standard screens and therefore much more resistant. And the phone remains as functional as ever, even with gloves or wet hands, thanks to the GLOVE Touch feature which increases the screen's sensitivity to ensure touchscreen use with thick gloves, and WET Touch which allows you to use the screen with wet hands.
Glove
Touch
Use with
gloves

Wet
Touch
Use with
wet hands

IK05
Scratch resistance
of 0,7 joules

Screen
5.45
80% of the surface
accessible with the thumb
A little flash of genius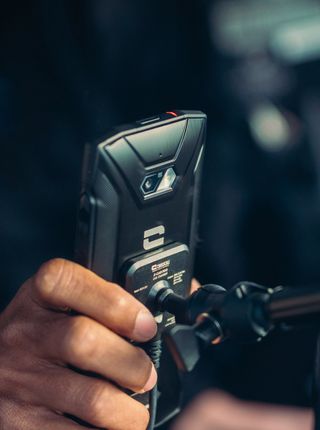 You won't miss a thing. The CORE-X5 is equipped with an LED notification light that lets you know when your battery is almost flat, fully charged or your device is in Bluetooth® pairing.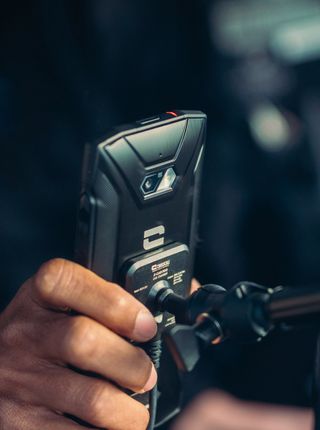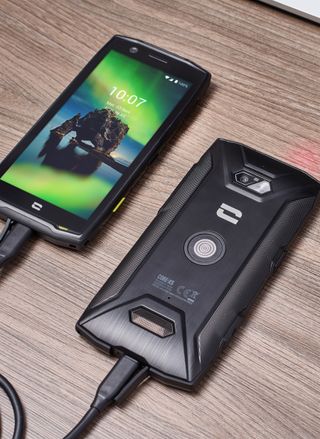 Share your battery with those around you.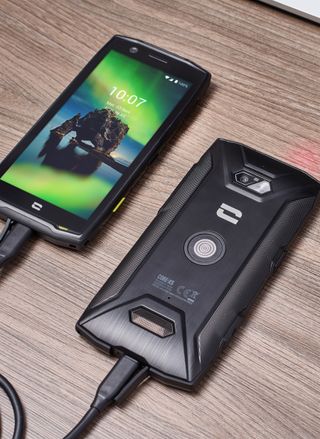 Avoid running out of battery no matter where you are. Thanks to the CORE-X5's reverse charging technology, you can transfer part of your battery power to another device. Whether it's a smartphone, headphones, a torch or something else, all you have to do is plug them in to charge.
Reverse charging
USB C to Micro USB, Nano USB, USB A and C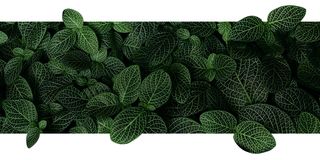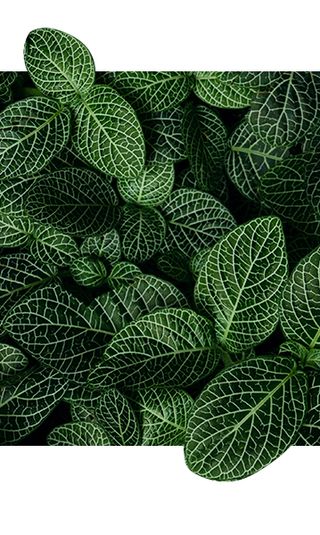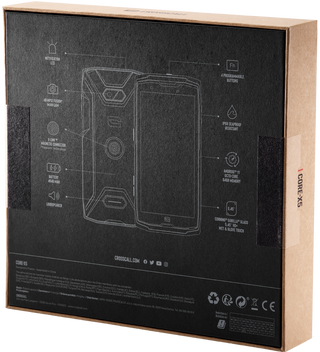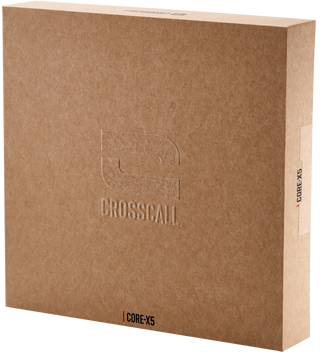 Doing our bit for the
planet
The CORE-X5's commitment to sustainability goes all the way down to its packaging. Creating eco-designed packaging is one of the brand's commitments and reinforces our CSR approach.
63%
Recycled materials
Make up the box
0%
Plastic
Used for packaging
x-link
x-link


mounting technology

Enhance your experience with X-LINK™ technology (4), a magnetic mounting system on the back of the CORE-X5. Using this quick and easy system, you can connect and secure your smartphone to an entire ecosystem of accessories designed to simplify use and intensify your adventures.
X-BLOCKER,


mechanical reinforcement

Ready to broaden your horizons and explore even more uses of the X-LINK™ mount? With its resistance to a pull force of 20kg, the X-BLOCKER lets you secure your phone's attachment, whether for fearless downhill rides using the X-BIKE, or for surfing even the most impressive waves using the X-CHEST.

x-blocker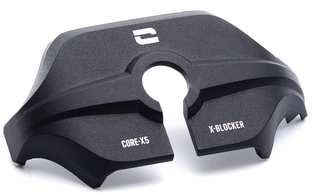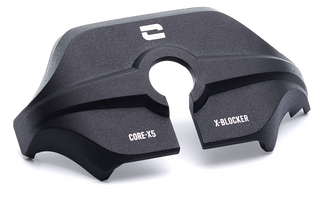 Mount
Magnetic attachment and easy positioning in portrait/landscape mode

Charge
Fast and efficient charging, 98% power transfer

Transfer
Easy to use. No need for cables! One-step attachment, charging and data transfer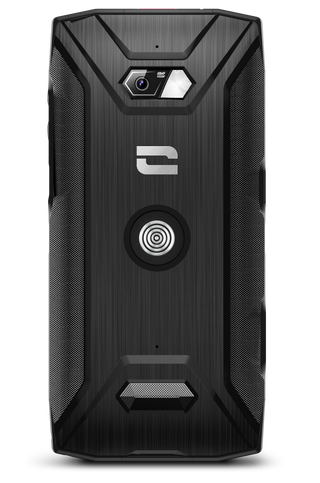 (1) Power consumption measurements carried out in the laboratory against a panel of competing smartphones.
(2) Power compared to the CORE-X4, from the previous generation.
(3) From the date of marketing of the product
(4) Magconn Technology
USEFUL LINKS
CHARACTERISTICS
Everything you need to know about the CORE-X5 can be found here :
OUTDOOR SPECIFICATIONS
IP standard
IP 68
Resistance to salt water
2m/30min
Dustproof
IP6X
Operating temperature
-25°C / +60°C
Resistance
US MIL-STD-810H (15 tests)
Drop Test (6 sides, 2m)
TECHNICAL SPECIFICATIONS
Dimensions / Weight
163 x 78 x 14.5 mm / 256 g
Colour
Black
Operating System
Android™
Version / Zero-Touch / AER
11/ Y / Y
Processor
Qualcomm® Snapdragon™ 665 (SM6125)
Type
OCTO-CORE (4xA53 @1.8GHz + 4xA73 @2 GHz)
SAR Head / Body
1.335W/kg - 1.521 W/kg
SAR Limbs
3.041 W/kg
Languages
German, English, Arabic, Chinese, Croatian, Danish, Spanish, Estonian, Finnish, French, Hungarian, Italian, Latvian, Lithuanian, Dutch, Norwegian, Polish, Portuguese, Serbian, Slovak, Slovenian, Swedish, Czech
SCREEN
Size
5.45'' - 18/9
Type
IPS - Corning Gorilla® Glass 3
IK standard
IK05
Touch screen
Capacitive screen, 5 points Wet & Glove touch
Resolution
1440x720 HD pixels+
Brightness
500 cd/m2
BATTERY
Type
Lithium Polymer
Capacity
4940 mAh Typ
Talk time (2G/3G)
32 hrs 4 mins
Battery life in standby time (4G)
31 days
Battery life in GPS mode*
14 hrs 55 mins
Reverse charge
Yes, via USB type-C port (USB-Power Delivery)
CHARGER
Brand
Crosscall
Model
TPA-147A050200VU01 (CH-21E)
Input voltage
100-240V ~
Input AC frequency
50/60Hz
Output voltage
5,0V ⎓
Output current
2.0A
Output power
10.0W
Average efficiency in active mode
81.03%
Efficiency at low load (10%)
80.33%
No load power consumption
0.045W
MEMORY
RAM / Flash
4 GB / 64 GB
External (Micro SD)
max 512 GB (sold separately)
NETWORK & CONNECTIVITY
SIM
Triple drawer: 2 SIM + 1 micro SD
Type
Nano SIM
2G (GPRS/EDGE)
850/900/1800/1900 MHz
3G (HSPA+)
850/900/1900/2100 MHz
4G (LTE)
FDD-LTE bands: Band 1(2100) / 2(1900) / 3(1800) / 5(850) / 7(2600) / 8(900) / 20(800) 28 fullband (700) /32(1500) CA down only TDD-LTE bands: Band 38(2600) / 40(2300)
VoLTE
Compatible **
VoWIFI
Compatible **
WIFI
802.11a;802.11b; 802.11g; 802.11n; 802.11ac; 802.11k; 802.11r; 802.11v; 802.11u 2.4 GHz and 5 GHz
Bluetooth®
5.0
NFC
Yes, payment feature
USB
Type-C 3.2 Gen1
OTG
Yes
X-LINK™***
Yes
PHOTO
Rear camera
48 MP Fusion4
Front-facing camera
8 MP
PDAF Autofocus
Yes
Flash
LED
Supported formats
JPEG, GIF, PNG, BMP
VIDEO
Resolution
4K @30fps
Supported formats
MPEG4, H.264, H.265
AUDIO
Headphone Jack
3.5mm waterproof headphone jack
Supported formats
AMR, MIDI, MP3, WAV, AAC
Microphone
Waterproof microphone, GORE membrane
Loudspeaker power
100 dB
LOCATION SERVICES
GPS
Yes
Type
GPS, A-GPS, Glonass, Beidou, Galileo
SENSORS
Accelerometer / G-Sensor
Yes
Proximity sensor
Yes
Light sensor
Yes
Gyroscope
Yes
Magnetometer / E-Compass
Yes
FEATURES
Play store™
Yes
Google™ Services
Yes
Hands-free
Yes
Voice recorder
Yes
Alarm clock
Yes
FM Radio
Yes (requires wired headphones)
Flashlight
Yes
Customisable multifonction button
Yes, 4
QR code reader
Yes
SOS function
Yes
Torch
Yes
Fingerprint reader
Yes
Light indicator
Yes, multicoloured, LED