Crosscall, performance and peace of mind
For over a decade, we have been designing mobiles, smartphones and tablets with a focus on innovation and durability. For reliable, tailor-made solutions, choose CROSSCALL, the only telephone brand in the world 100% French owned and operated.
Solutions tailored to your business needs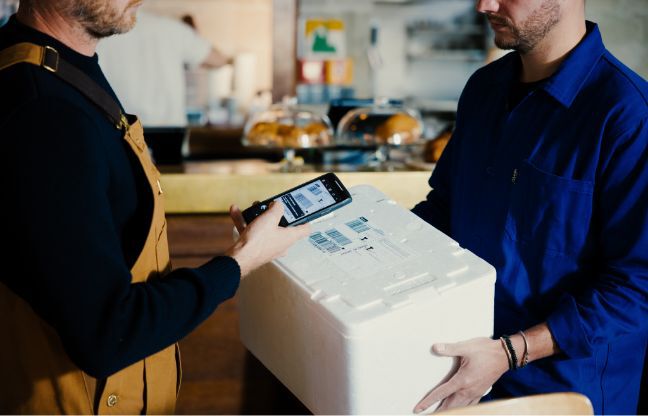 Scan
Discover the Crosscall solution, the ideal way to improve your scanning and increase productivity.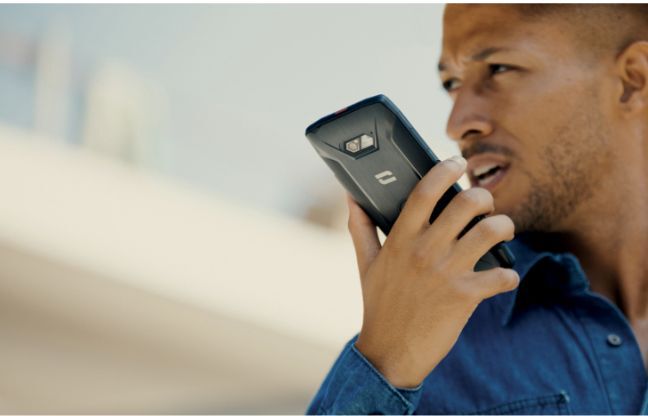 PMR
Communicate anywhere and in all circumstances with high availability and guaranteed quality of service.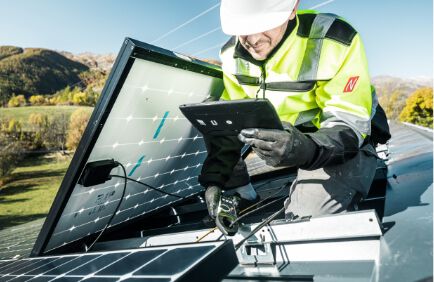 Protect your teams in the field
Do you want to ensure the safety of your colleagues isolated in the field? Opt for a fully mobile solution with CROSSCALL.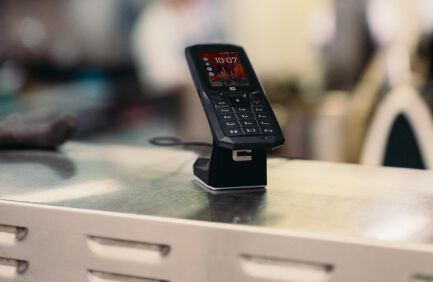 DECT
Combine your DECT solution with a mobile line and take advantage of all the business apps a smartphone has to offer.
The accessory ecosystem
To facilitate and improve the way you use your device everyday, we have designed and developed an ecosystem of accessories equipped with X-LINK™ technology. Whether to protect your device, charge its battery, transfer data or simply be more mobile, we are sure to have an accessory that caters to your needs.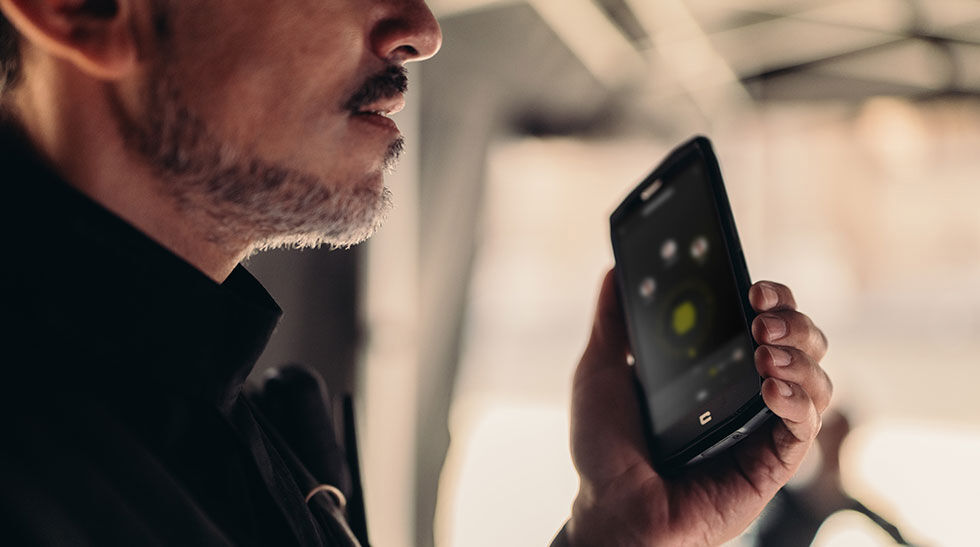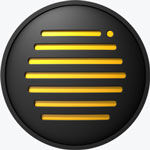 Walkie-talkie application
To increase your team's efficiency and facilitate conversations between colleagues, the X-TALK app turns your smartphone into a quick and easy communication tool, with no limit on distance.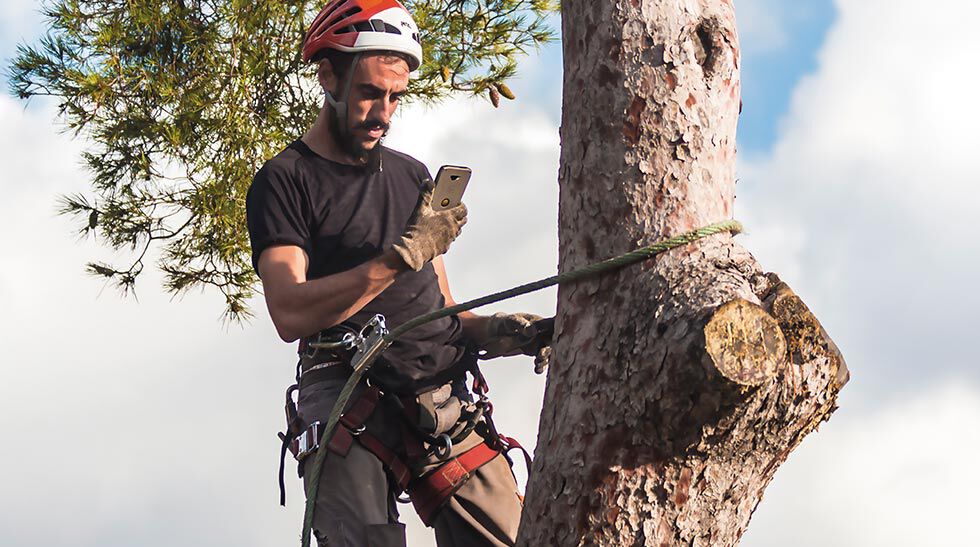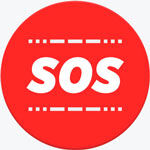 Emergency alert system
Make sure your colleagues are completely safe with the X-SAFE solution. Using the programmable button, workers can easily send an alert to one or more people in the event of distress.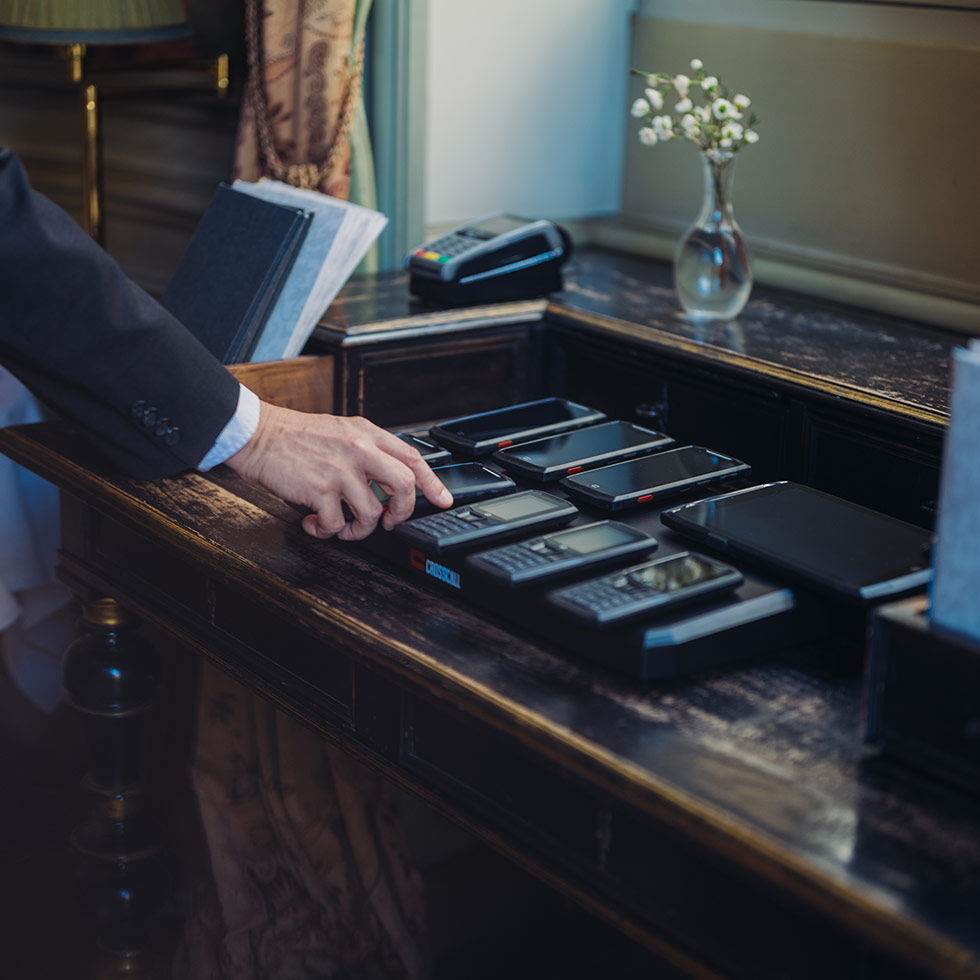 Why choose CROSSCALL
The toughness, durability, battery life, programmable buttons and ease of use of CROSSCALL devices make them the ideal choice for meeting the needs of public and private companies alike. Regardless of the size of your business, or the industry in which you work, whether in the office or outdoors, the Crosscall smartphone is suitable for all your needs and has you covered.
As proof, we supply mobile devices to French railway company SNCF as well as the national police force.
We offer comprehensive, sustainable and tailor-made solutions that will enable you to standardise the management and development of the mobile devices you deploy. By choosing CROSSCALL, you can enhance the mobility of your employees, integrate business applications, combine your different types of use, and keep your devices longer.
An expert in the B2B market
CROSSCALL was founded over a decade ago, based on an underlying promise: to offer its users durable, reliable and innovative mobiles, smartphones and tablets that would stand the test of time. On the strength of this experience, we decided to use our knowledge and our capacity for innovation to design a range of increasingly tailored products, capable of meeting the long-term needs of any business activity or type of professional use.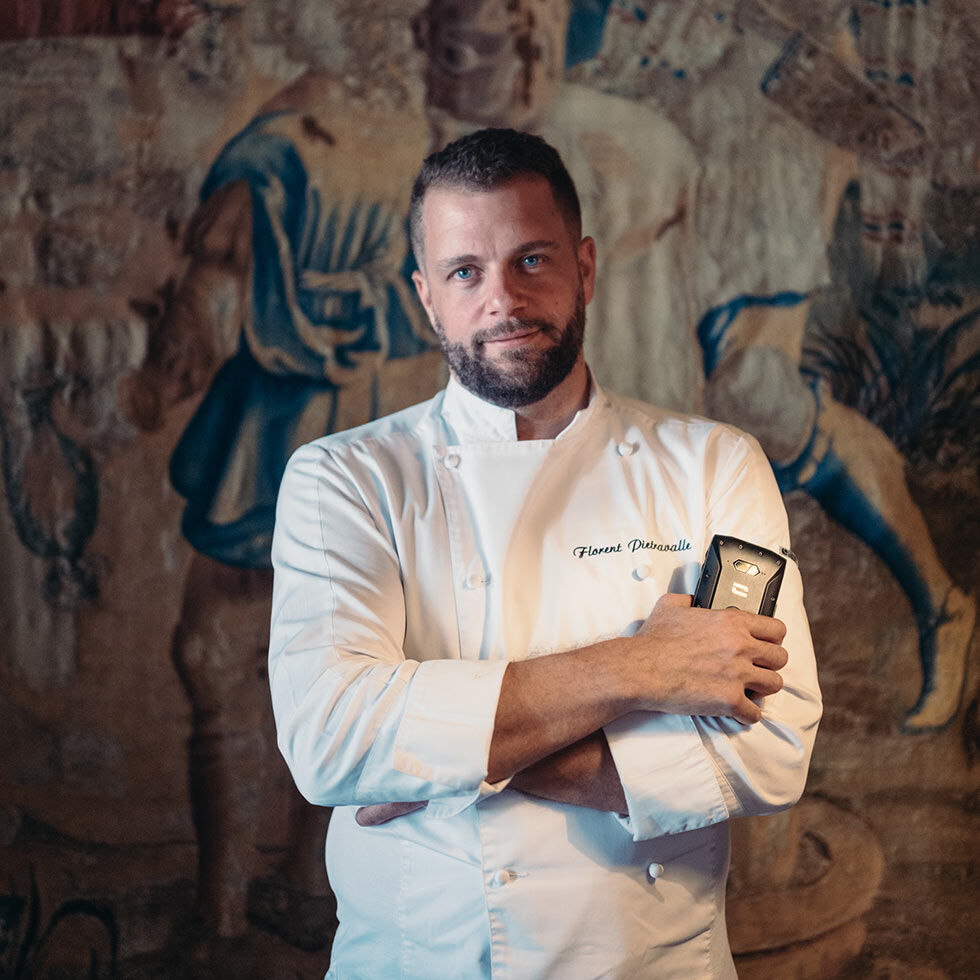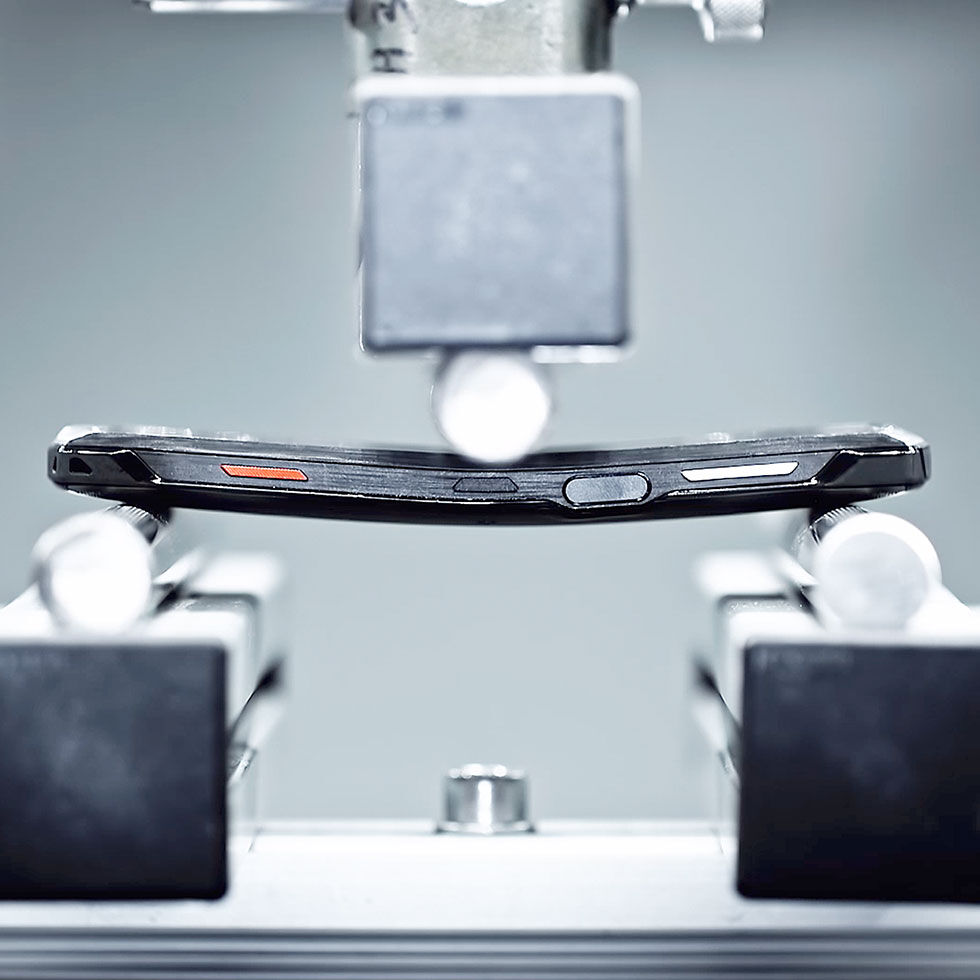 Tested and approved products
Our focus has also been on maintaining excellent relations with our customers, by setting up a unit dedicated to the corporate world, as well as an efficient France-based customer service team to ensure optimal responsiveness and reliability. With regard to product development, the brand has set up a prototyping lab at its offices in Aix-en-Provence, so that products can be tested by its engineers to ensure quality and peace of mind.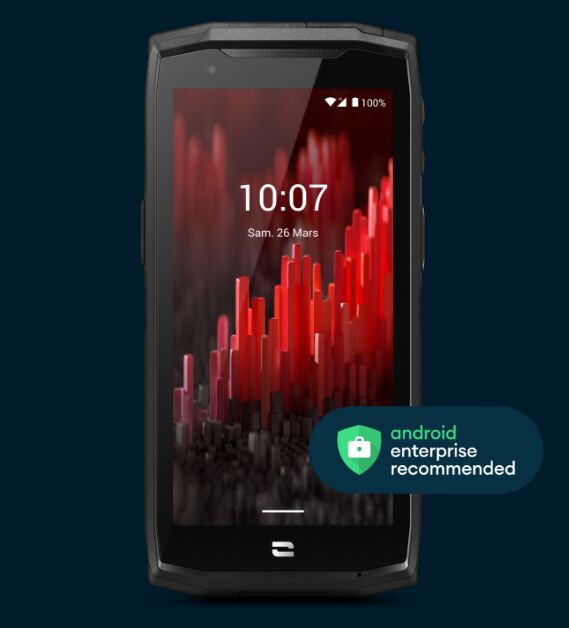 An Android Enterprise Recommended brand
Android Enterprise Recommended is a shortlist of Google™-verified devices and services, taking into account the demands of companies in terms of performance, consistency and security.
Google selects devices and service providers that meet its strict enterprise requirements. Meaning you can feel good about setting your business up on mobile.
With Android Enterprise Recommended, Enterprise Mobility Management (EMM) is made easier. Its standardised features let you manage devices seamlessly. Consistently every time. No matter how many you deploy.
Crosscall works with Google to regularly offer major updates, including quarterly security patches to tackle the latest digital threats.
"At every stage, your team has been able to support us and find sustainable solutions.
"On this renewal project, our three partners are blue, white and red. It really motivated us to have a French company work with us."
Our partners
DECT replacement





TEAM COMMUNICATIONS








LOGISTICS & SCAN SOLUTIONS



TEAMS PROTECTION





Your project starts here
Let us help you find the right solution for your business. Our team will be in touch.
Team based in France
Response within 48 hours
Shall we talk about it in person?
Our sales team will contact you by phone within 48 hours to discuss your project.
Tell us about your project