Group Communication
Enable your teams to communicate instantly and without limit over public or private broadband networks (PMR) with Crosscall's Push-To-Talk solution
A CHANGE OF FREQUENCY FOR RADIO COMMUNICATIONS
Historically, Push-To-Talk (PTT) solutions have relied on specific, dedicated networks and the use of devices that only serve one purpose, that are sometimes heavy, difficult to upgrade and with a limited range. Times have changed. The development of new PTT standards on high-speed 4G/5G networks, as well as on WiFi, means that professional radio devices can now be replaced by regular smartphones, opening up new horizons for instant group communication.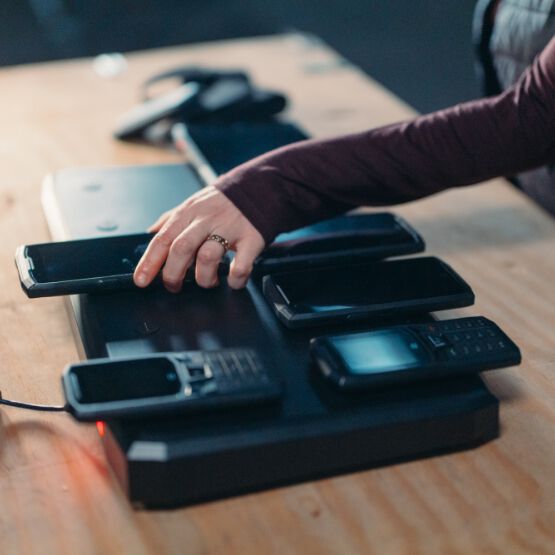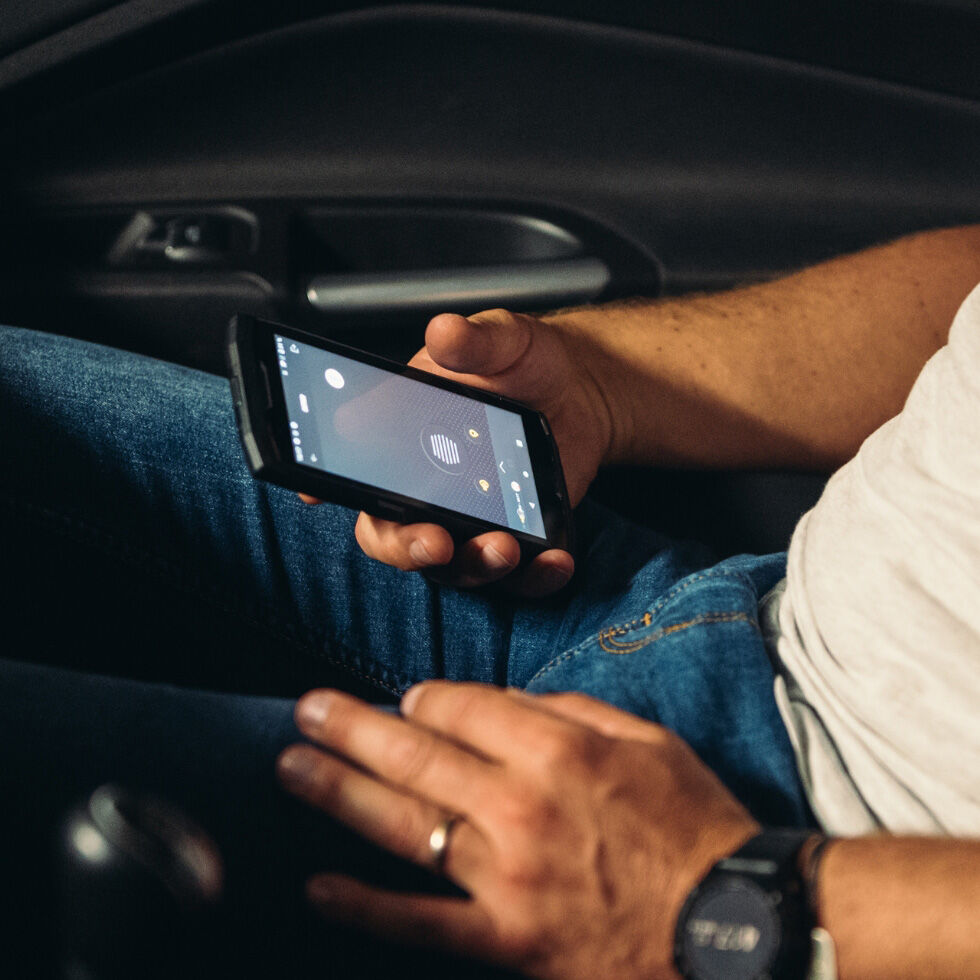 A PMR (Private Mobile Radio) is a private mobile telecommunications network for professionals and business users with specific reliability and security needs.
Users include professionals from industry, logistics, transport and public safety, where group communication is essential to be able to intervene in an optimal way.
The PMR market is now ready for a change, with old systems (e.g. TETRA, TETRAPOL, INPT, VHF) that operate using technology equivalent to 2G being replaced with a secure and universal very high-speed 4G system that allows the sending of data (photos, documents, videos) in addition to voice communications.
The old portable systems will therefore be replaced by digital solutions based on smartphone use. The PTT functionality will therefore become more widespread including in sectors such as hotels, retail and events, where instant, smooth and enhanced communication is a guarantee of security and responsiveness.
Updating ageing radio systems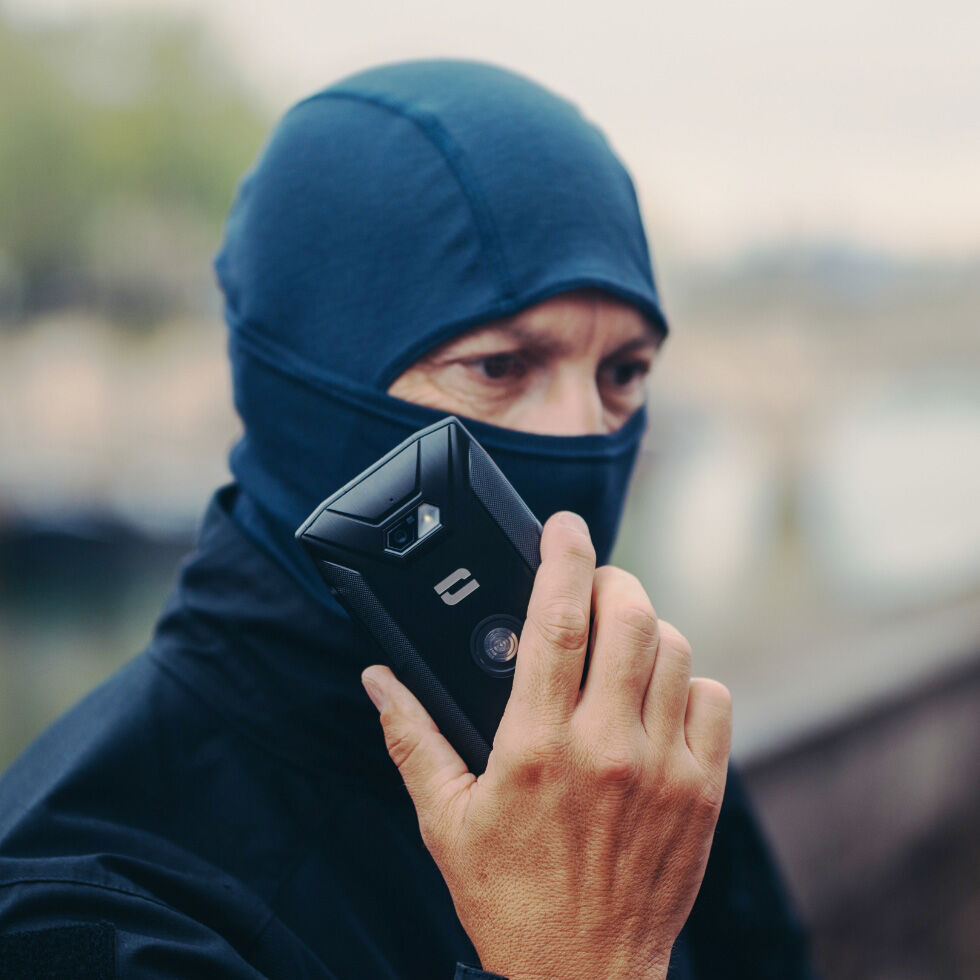 GROUP COMMUNICATION: AT THE VERY HEART OF CROSSCALL'S EXPERTISE
PMR is a strategic market in which Crosscall has been operating for five years.
The company, based in Aix-en-Provence, has joined forces with some of the most demanding services in France, such as the Ministry of the Interior and the Ministry of the Armed Forces. In 2021, Crosscall was selected to supply the French Gendarmerie and National Police with 230,000 terminals tailored to their very specific needs.
Through strategic projects like these, the brand has established itself as a key player in group communication, offering an efficient and comprehensive solution. Crosscall is also the only manufacturer to have its own technical team dedicated to MPNs in France, allowing it to discuss and understand the needs of companies and their users. The brand has also launched its own X-TALK app. The app is open to everyone, and effectively turns your smartphone into an actual walkie-talkie, with no limits on distance.
ONE BUTTON, NO LIMIT
Thanks to its expertise and experience with national security forces, CROSSCALL is offering two new models designed for MPNs/group communications in all environments, even the most hostile: the CORE-X5 smartphone and the CORE-T5 tablet.
Incorporating all frequency bands and 3GPP prerequisites for PTT services dedicated to PMR communication, these two new devices have been specifically designed to meet all of Crosscall's requirements: military standard MIL STD-810H for resistance, battery life of up to two days in average use, and complete resistance to liquids and dust (IP68).
This allows the user to work in any environment, even those that are usually hostile to electronic devices.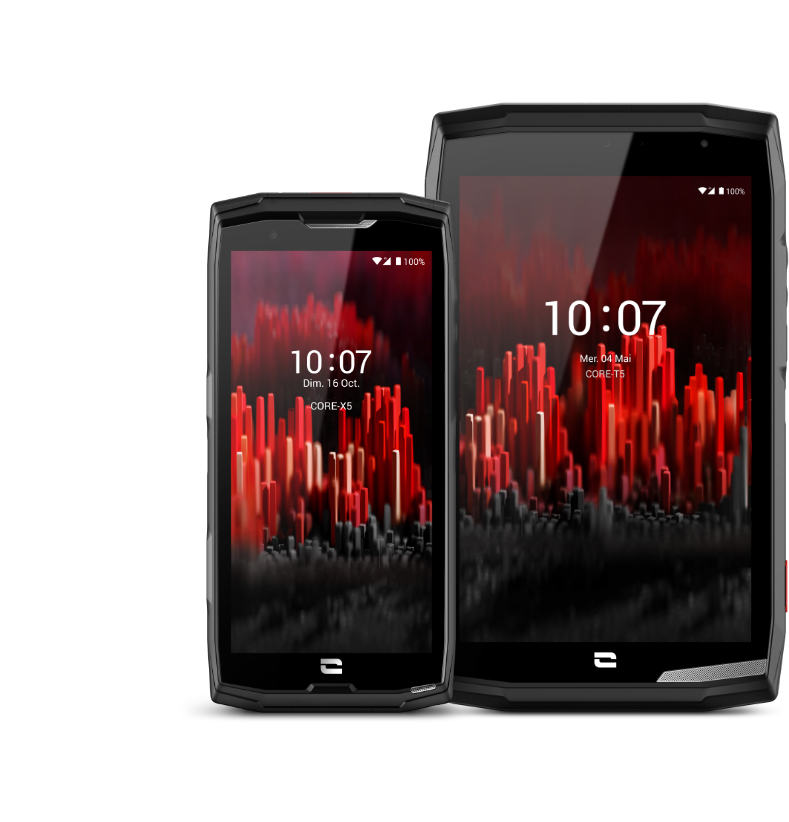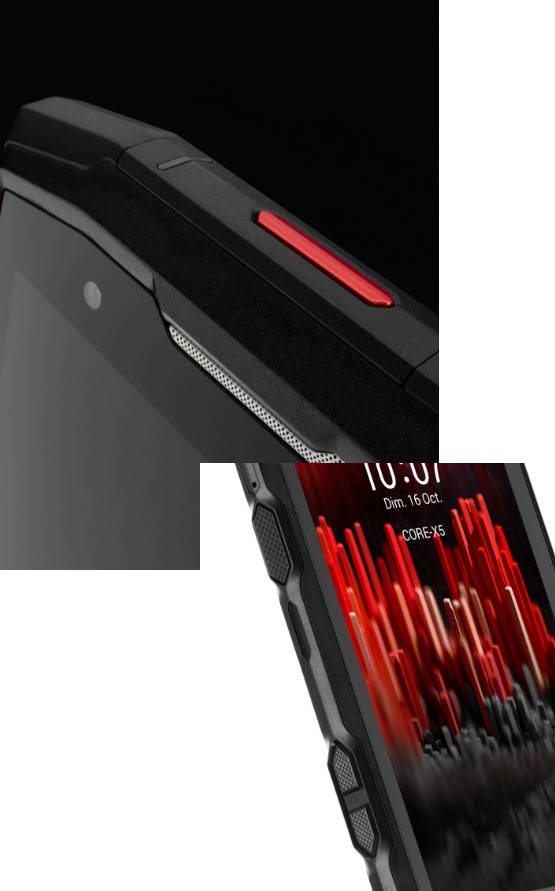 But what makes these devices particularly suited to this type of communication is the specific programmable button, the position of which has been carefully studied in close collaboration with users in the field. This dedicated button means that the immediacy of walkie-talkie type communication remains at the heart of all use, but without any limits on distance, the number of participants or the type of data being shared, since discussions and exchanges are now carried out via public mobile and WiFi networks or via private and secure networks, bringing an optimized quality of service for even the most sensitive needs.
The button is not only waterproof but can be used with all types of gloves, and has been tested to withstand more than 700,000 presses, i.e. more than 350 presses a day for five years, which is the same duration as their warranty period, a unique guarantee in the telephony market.
The power and quality of the sound, essential to this type of communication, has also been a key focus, and the CORE-X5 and CORE-T5 both feature a 100 dB loudspeaker, to help users communicate clearly and audibly regardless of noise levels or surroundings. The microphones on these durable devices also feature advanced noise cancellation so that the user can be heard clearly by the other party.
Compatible with a range of technologies and apps (subtitle). As further proof of Crosscall's expertise in this field, many MPN applications and group communication services are compatible with Crosscall devices. Some key players on the market such as Microsoft Teams, Orange Team Connect, Streamwide and NeoSafe have decided to take things a step further by signing exclusive partnerships with the French manufacturer.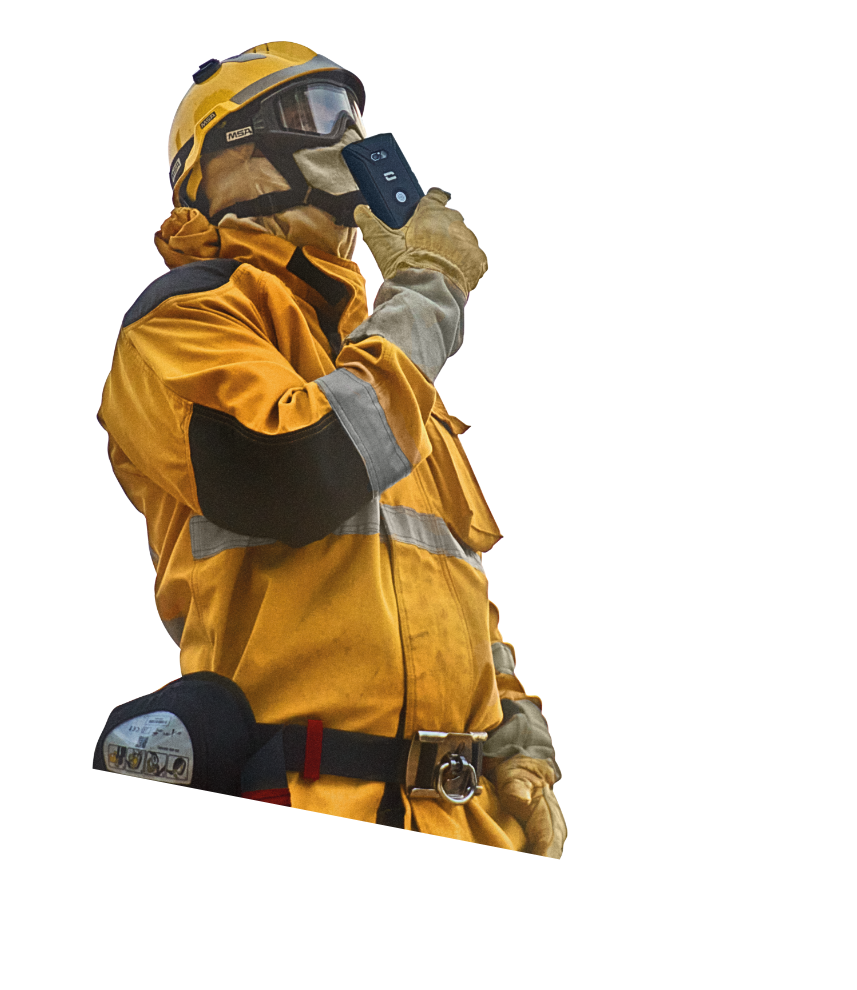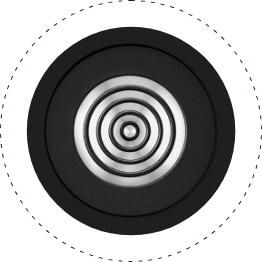 Finally, thanks to its X-LINK technolog, Crosscall devices are at the heart of an ecosystem of accessories, each designed to optimise and intensify your use, wherever your work takes you.
That's right, whether in business, in the field or in a secure environment, you can now combine all types of communication in a single device, with substantial efficiency gains, provided you are properly equipped. To this end, our teams of specialists are at your disposal, ready to guide you in your choices, for devices that meet your requirements as well as those of your teams.
Composition of the solution
Are you interested in our PMR-PTT solutions? The CORE-M5 smartphone, the CORE-X5 or the CORE-T5 tablet will give you access to this innovative tool. As for accessories, the X-POWER and the Holster will give you a better range of movement.
MOBILES
Smartphones and/or
tablets
Accessories
X-POWER et le Holster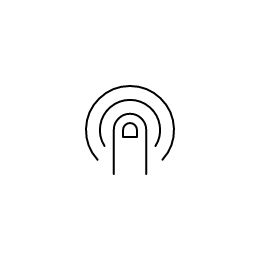 NEO2, Police
« Working with Crosscall and its devices adapted to hostile environments has enabled us to offer a sovereign solution adapted to the expectations of the Police »
DISCOVER OUR OTHER SOLUTIONS
Remplacement DECT
Combine your DECT solution with a mobile line and take advantage of all the business apps a smartphone has to offer.
Scan
Discover the Crosscall solution, the ideal way to improve your scanning
and increase
productivity.
Your project starts here
Let us help you find the right solution for your business. Our team will be in touch.
Team based in France
Response within 48 hours
Shall we talk about it in person?
Our sales team will contact you by phone within 48 hours to discuss your project.
Tell us about your project