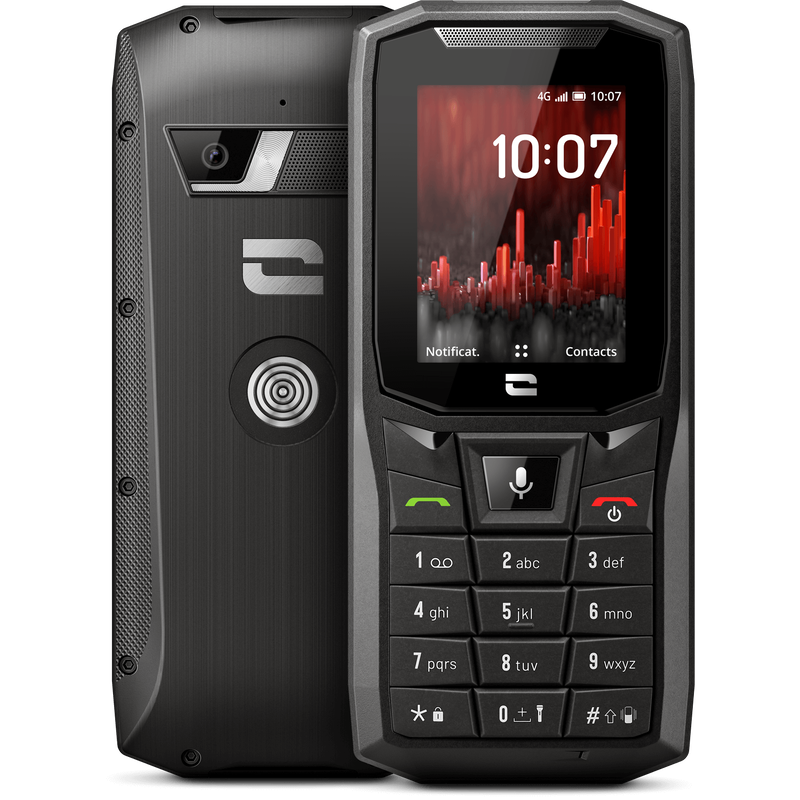 The 4G mobile
The CORE-S4 brings you the very essence of CROSSCALL in the most accessible of all 4G mobile phones. We have designed the CORE-S4 to be part mobile phone, part smartphone, packed full of resilience and endurance. It is compact, robust and simple to use and is even compatible with the X-LINK™ mounting and charging system. And last but not least, it has 4G connection and access to the most popular apps.
Read all
4G, WI-FI, KaiOS, DECT Replacement
Durability: Resilience, endurance
Ergonomic Design: 2.4" screen, X-LINK™
FREE SHIPPING
FROM 149€ PURCHASE
(WITHIN 72 HOURS OF OPENING)
PAYMENT
SECURISED
GUARANTEE 3 YEARS
REPAIRED IN YOUR COUNTRY
Core-s4
The 4G mobile phone
Your next phone isn't just a mobile phone. It's more than that.
core-s4
0%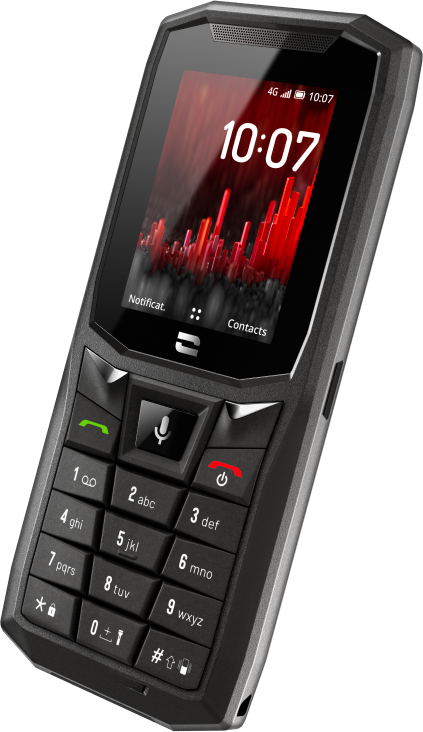 X-LINK™ CONNECTION

100 DB SPEAKER

Dual
SIM

gorilla glass
Your CORE-S4 comes with 4G and Wi-Fi and is powered by the KaiOS operating system.
KaiOS, for keypad feature phones
With the KaiOS app store, many of the most popular apps come already installed on your CORE-S4.
This means you can access Facebook and WhatsApp as soon as you start your phone.
Want even more? Go to the KaiOS store to find a wide range of downloadable apps.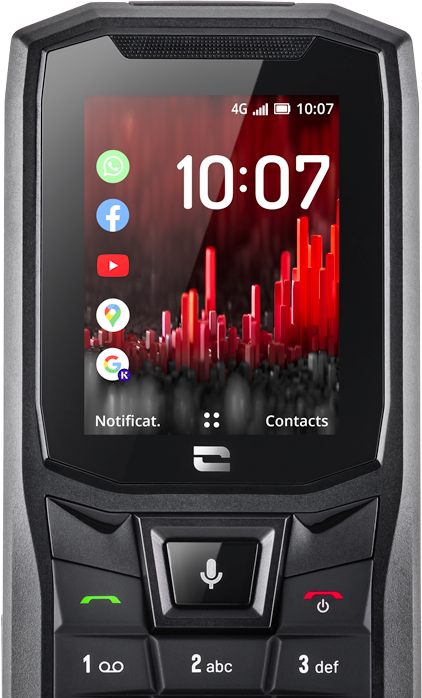 The phone that offers both
4G and WI-FI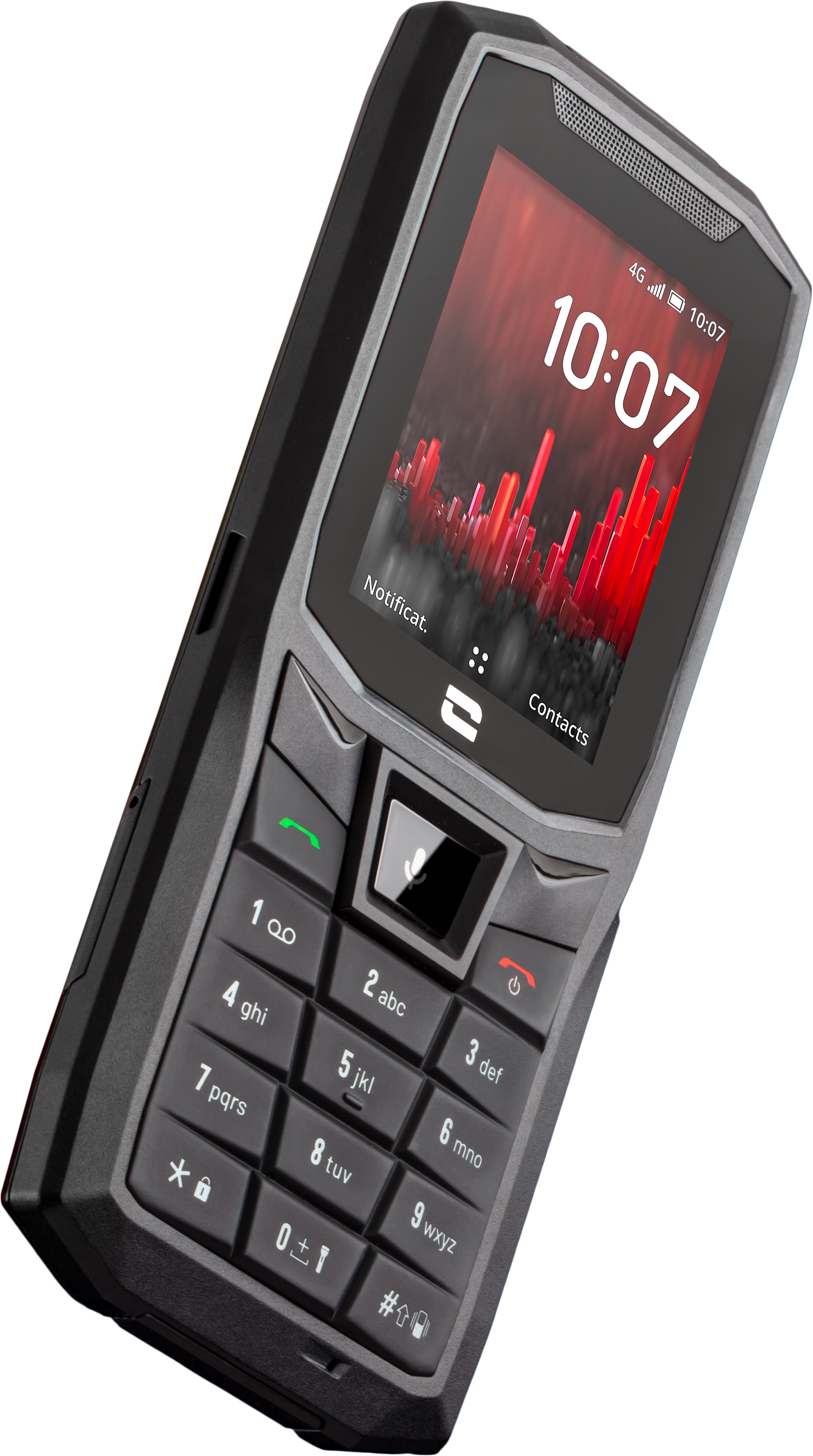 The CORE-S4 features dedicated frequency bands for 4G connection. These frequency bands cover all French operators and most European operators.
At home or in the office, your CORE-S4 connects to your WIFI network (802.11 b/g/n 2.4Ghz) and saves your mobile data plan.
En combinant la 4G et le WIFI, vous avez la possibilité d'utiliser votre CORE-S4 comme un modem et permettre à vos autres appareils et aux personnes qui vous entourent de bénéficier d'un accès 4G rapide à internet.
Thanks to the dual SIM slot, you can switch from one SIM to another with a single touch and switch between operators or temporarily subscribe to a local plan abroad.
Touch and
voice control
The CORE-S4 has a voice recognition button at the centre of its monoblock keyboard. Tap the button to use voice commands with your phone. Searching the internet, texting, looking up videos on YouTube, etc. have never been easier: just speak, and it follows your commands!
Optimised to replace your corporate wireless telephony
In the past, wireless phones were used to make calls from one workstation to another within a company on dedicated infrastructures, in addition to the 3G/4G and WiFi networks already available, thus limiting mobility and usage close to the company. Those days are over. Don't miss any more mobile calls and gain in reactivity.
01
Speed dial*
Composez le numéro spécifique et joignez la personne adéquate.
02
Blocking anonymous calls*
Block all anonymous calls.
03
Call barring*
Block international or premium rate calls, silent mode, filter out numbers without CLIP (caller display).
04
Call transfer*
Attended transfer: the ability to manage and forward calls.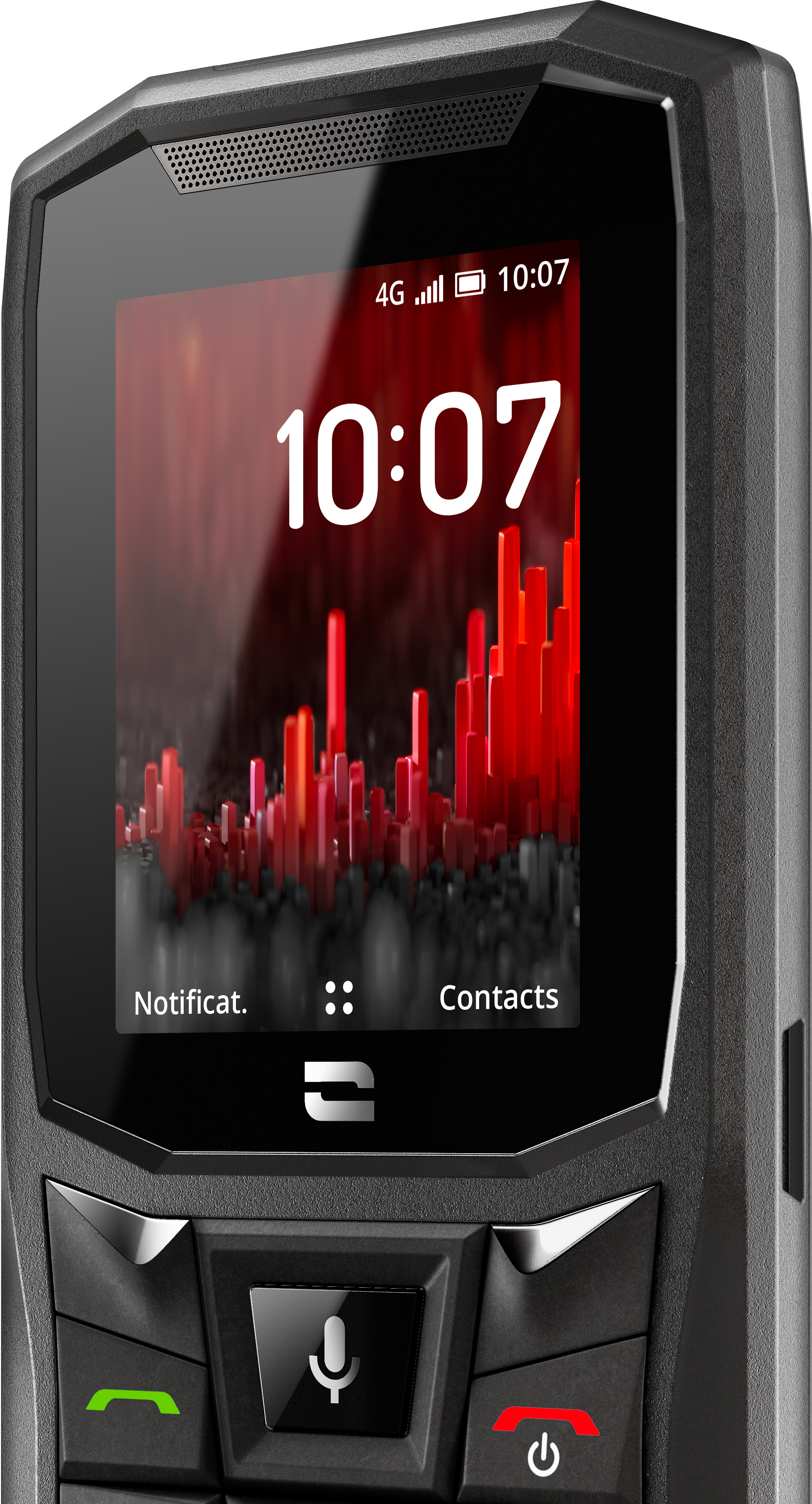 VoWIFI*
Make calls via wi-fi
With VOLTE* and VOWiFi*2 technology, you can make calls using 4G or Wi-Fi, so you can go further afield and never be out of range.
And the X-DOCK cordless recharging system means your CORE-S4 won't run out of battery.
*Depending on the network operator
« After a discussion with my operator, who showed me the features available for communications in my company, we decided to equip all our employees with a CORE-S4 with its X-DOCK charging station. This solution allowed us to simplify the management of the fleet, i.e. centralized configuration of user groups and their lines, and on the device side, use on our corporate WiFi network and less breakage thanks to the phone's resistance. What makes you different? The fact that you are a French brand capable of offering attractive products in terms of both promises and equipment costs, and your ability to support us throughout the project. »
Resistant to extreme temperatures, fully waterproof, impervious to dust and microparticles.
The CORE-S4 is quite simply ideal for outdoor use.
Bright screen

Even in bright sunlight

2,300 mAh battery

For a long-lasting charge

100db loudspeaker

Clear, audible calls
Compact and extremely
robust
American military standard MIL STD 810H
The CORE-S4 has passed 15 of the US military standard MIL STD 810H tests with flying colours, including the drop test from two metres onto concrete and the temperature tests. Do you work in the steel industry? Or maybe in cold storage rooms? Look no further! The CORE-S4 can withstand temperatures ranging from -32°C to +60°C. Altitude resistance
Reach the peaks without worrying about your phone.
Solar radiation
No need to worry about heat waves.
Salt fog
Use your smartphone in a marine environment without risk of corrosion.
Thermal shock
Go from hot to cold and back again in a matter of seconds.
Liquid contamination
Withstands occasional contact with isopropyl
Cold storage
Stored in an environment at -51°C.
Heat storage
Stored in an environment up to +60°C.
Impact
Your phone is not at risk when dropped.
Vibration
Your phone can withstand shaking and vibrations.
Humidity
28 days of exposure in an environment reproducing a tropical zone: 60°C with a relative humidity of 95%.
Acceleration
Your phone takes sudden acceleration in its stride (drops).
Rain
Your smartphone can be used in showery weather.
Intense cold
Use your phone in the coldest places.
Intense heat
Remains functional up to +71°C.
Freezing rain
Can withstand up to 13 mm of ice and remain functional after thawing.
Waterproof

and impervious to microparticles
Waterproof

and impervious to microparticles

IP68

2m immersion for 30 mins

In compliance with standard IP68, the CORE-S4 also withstands immersion to a depth of 2m for 30 mins.

Designed for use in harsh conditions, the CORE-S4 with its monoblock keyboard can be washed with soap, whilst a microperforated GORE membrane protects your microphone against water infiltration.
With its single circuit numeric keypad and built-in protective grilles on the ear speaker and hands-free speaker, the CORE-S4 never lets dust in.
It's an ideal design if you are involved with woodwork, where sawdust can get in between the keys or into the speakers and eventually damage your phone.
Sealing caps are also included to ensure that your phone is completely protected from all other microparticles.
At the start of day, I plug my CORE-S4 into the X-CAR PRO to charge the battery for the whole day. I usually have about 7 or 8 visits a day and the phone lets me stay in touch with my clients all day long. With the CORE-S4 I can keep in close contact with the clients. It also helps me to keep in touch with the office, which is key, given that our work is all about relationships between people. So it's very important to have a long battery life. Also, the native apps mean I can go online or access some entertainment without worrying about running out of charge, which is really important to me. It means that I can sometimes take a break during the day, thanks to CROSSCALL's long battery life
Durability

is essential…

Durability, reliability and repairability are its fundamental elements.
Designed with our core values in mind, the CORE-S4 embodies our commitment to durability and to building a phone you can rely on, without limiting its usability. It also has a three-year warranty like all the products in the range.
Waterproof
Buttons remain waterproof after 400,000 presses
In other words, 365 presses every day of the warranty period.

A BATTERY THAT
LASTS
power
2300 mAh
Battery capacity
13 days
In low power mode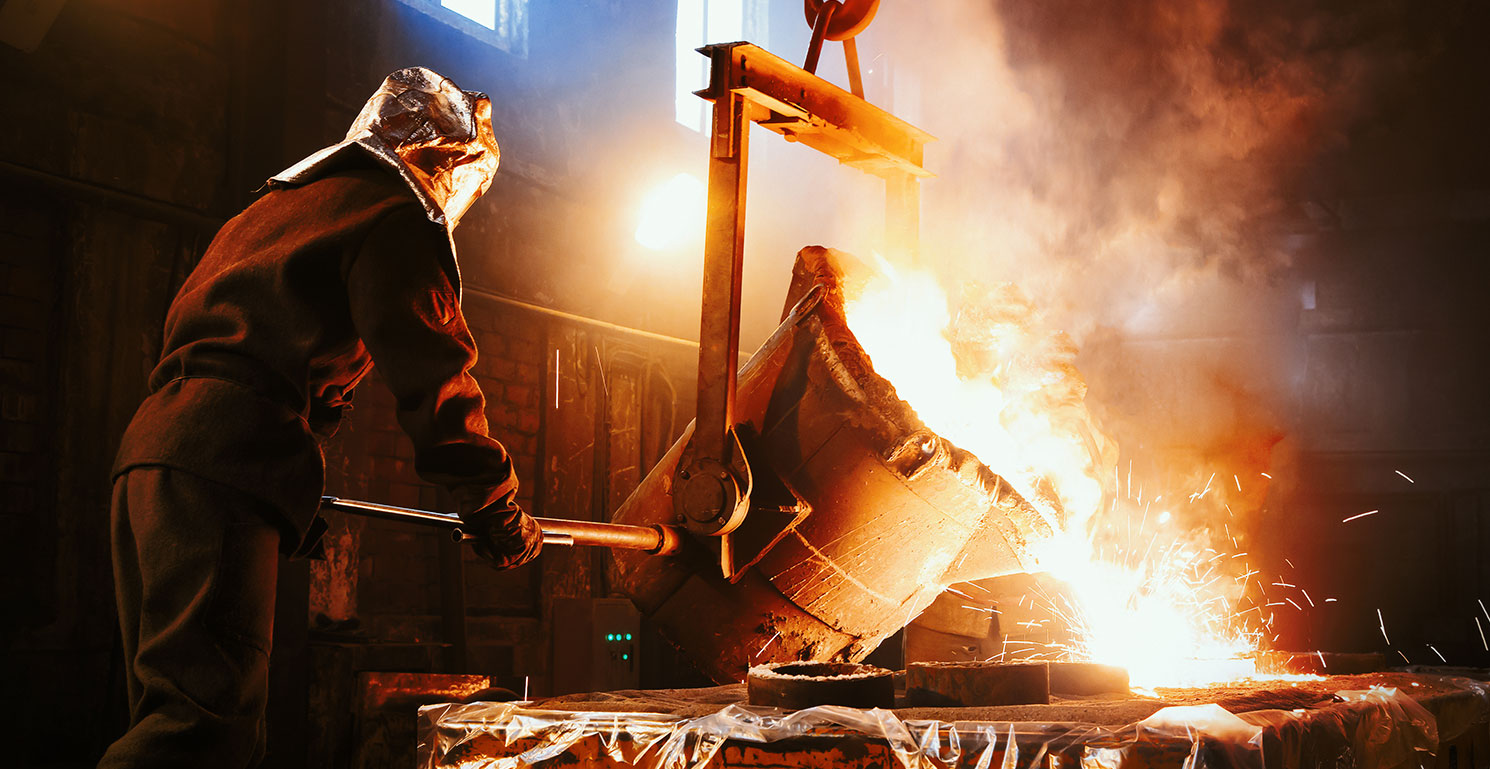 « I work in an environment that is very noisy and exposed to intense heat. When you melt metal, you generate a lot of dust. This dust is very fine and penetrates the phone's speaker grille in the space of a few days, completely clogging up the membrane so it can no longer vibrate and therefore emit sound. To cope with these very difficult conditions and combat this issue, we decided to use the CORE-S4. It's also resistant to all liquids, which is a huge plus since there's also a lot of oil and grease on site. Being equipped with Crosscall devices means we don't need to replace our phones as often, and the daily management of our pool of mobile phones is much easier. From the feedback I have received from employees with the phones, I can confirm that Crosscall products are reliable »
They are certainly durable and they are also
repairable !
Repairability is a key part of a product's durability, and important work has been carried out throughout the design process of the CORE-S4 so that its components can be easily replaced by accredited repair centres.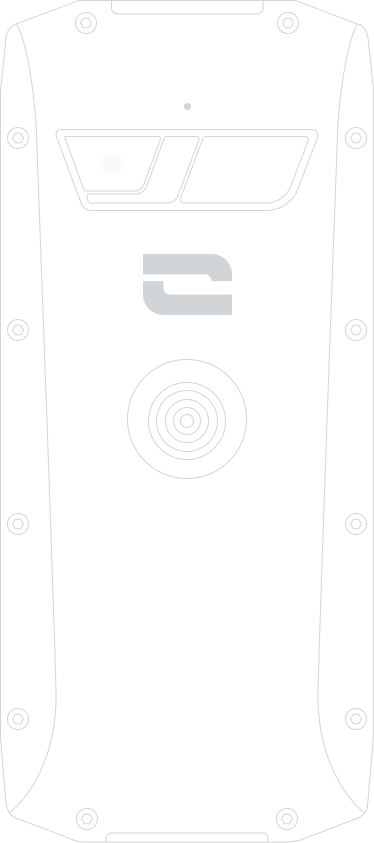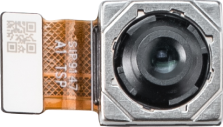 The camera
The camera is easy to remove.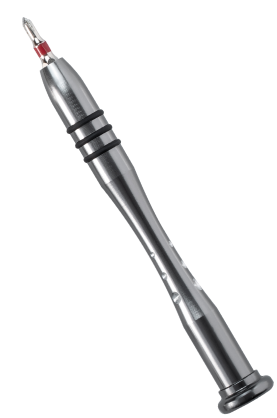 Screwdriver
When opening the phone, there's no glue to remove, only screws.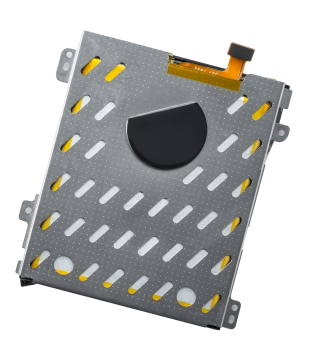 Battery
The battery is screwed in (not glued).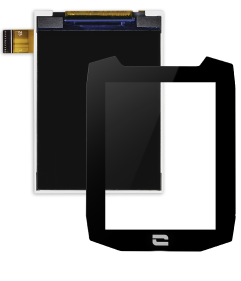 Glass
The glass is not glued to the screen.
Spare parts available for 10 years for the CORE-S4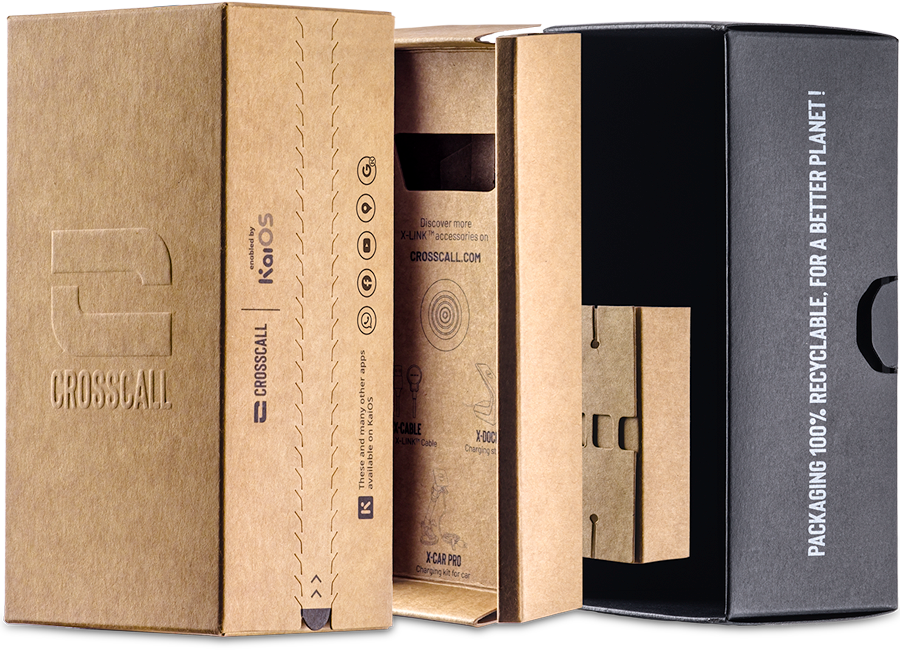 The reduced amount of plastic
is great

for the environment.

The sustainability of the CORE-S4 can also be seen in its packaging. Creating eco-friendly packaging is one of the brand's commitments and is part of our CSR (Corporate Social Responsibility) policy.
60%
recycled materials
In the box.
0%
PLASTIC
Used for packaging .
60%
recycled materials
To protect the CORE-S4 display
Plant-based ink
Printing on the packaging
A single colour is used to reduce the amount of ink.
Designed for your
comfort
Designed for your
comfort
Engineered as a smartphone during its development, the CORE-S4 is the latest CROSSCALL phone in the CORE series.
It is the perfect size (140 x 62 x 14.4 mm) to hold in your hand, and you can even slip it into your pocket, whether you're wearing jeans or overalls.
Typing on your keypad has never been so enjoyable.
The CORE-S4 features a one-piece silicone backlit numeric keypad that prevents dust getting between the keys. For even more precision and to make it easier to text, the keys on the CORE-S4 keypad are textured for better grip and enlarged for optimal navigation and use, even when wearing gloves.
Gorilla Glass 3
Corning© anti- scratch glass screen
500 cd/m²
Screen brightness
IK05*
Protection against 1 joule of impact.
(*) IK05 only on Corning© Gorilla Glass 3 on the front of the phone.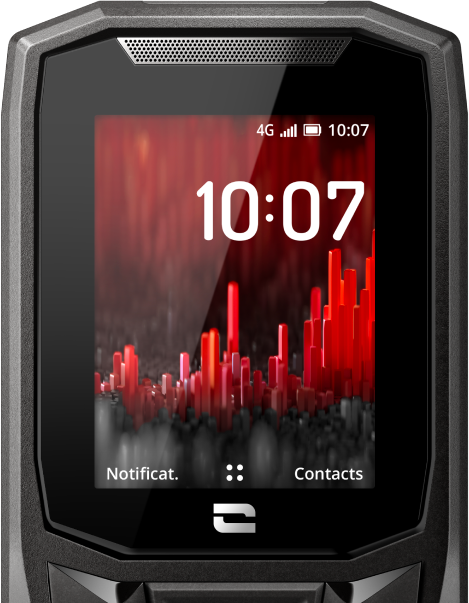 Backlit to make it easy to read, even in bright sunlight
With optimal screen brightness of 500 cd/m2, the CORE-S4 is can also be read comfortably in bright sunshine. The CORE-S4 display is protected by damage-resistant Corning© Gorilla Glass 3, which also provides you with maximum brightness.
100dB
loudspeaker strength
No more "Sorry, I couldn't hear you…"
Making calls in noisy places can sometimes be difficult. The CORE-S4 is equipped with a 100dB speaker, so you can hear the person you're talking to and have clear and audible calls wherever you are, whether in a workshop, on a construction site or in the city centre.
The CORE-S4 is equipped with a microphone that is specially designed to make sure you are heard clearly.
x-link
x-link™


attachment technology

The CORE-S4 is the first CROSSCALL touch phone compatible with X-Link™, and is at the heart of our range of X-LINK™ accessories(1) that are designed to optimise your experience.

(1) Excluding X-MEMORY

Attach
Magnetic mounting and easy portrait/landscape orientation

Charge
Fast and efficient charging, 98% of power transmitted
Transfer
Easy to use. No need for cables! Attach in one step, charge and transfer data
USEFUL LINKS
CHARACTERISTICS
Everything you need to know about the CORE-S4 can be found here :
OUTDOOR SPECIFICATIONS
IP rating
IP 68
Waterproofness against salt and chlorinated water
2m/30min
Dustproof
IP6X (Total)
Operating temperature
-25°C / +60°C
Resistance
US MIL-STD-810H (15 tests)
Drop Test (6 sides, 2m)
TECHNICAL SPECIFICATIONS
Dimensions (L x l x h)
140 x 62 x 14,4mm
Weight
156,6g
Coulour
Black
Operating System
KaiOS
Version
2.5.3
Processor
MTK6731
Type
QUAD-CORE 1,1 GHZ
Head/Body SAR
1,311 W/kg - 1,077 W/kg
Limb SAR
2,712 W/kg
Languages
French, German, English, Spanish, Croatian, Italian, Hungarian, Dutch, Polish, Portuguese, Slovenian, Arabic, Chinese
CHARGER
Brand
Crosscall
Model
CH-51E
Input voltage
100-240V ~
Input AC frequency
50 / 60Hz
Output voltage
5,0V ⎓
Output current
1,0A
Output power
5,0W
Average efficiency in active mode
75.10%
Efficiency at low load (10%)
71.01%
No load power consumption
0.037W
SCREEN
Size
2,4 - 4/3
Type
TN
Protective glass
Corning® Gorilla® Glass 3
IK rating
IK05
Resolution
320x240 pixels, QVGA
Brightness
500 cd/m2
BATTERY
Type
Lithium Polymer
Capacity
2300 mAh
Talk time (2G/3G)
13h30
Standby time (4G)
10 days
MEMORY
RAM
512 Mo
Flash
4 Go
External (Micro SD)
max 64 Go (sold separately)
NETWORK & CONNECTIVITY
SIM
Dual tray: SIM or SIM + micro SD
Type
Nano SIM
2G (GPRS/EDGE)
850/900/1800/1900 MHz
3G (HSPA+)
850/900/1900/2100 MHz
4G (LTE)
FDD-LTE band : 1(2100) / 3(1800) / 5(850) / 7(2600) / 8(900) / 20(800) / 28 fullband (700)
VoLTE
Compatible **
VoWIFI
Compatible **
WIFI
802.11b; 802.11g; 802.11n
2.4 GHz
Bluetooth®
4.2
USB Port
Micro USB 2.0
OTG
No
X-LINK™*
Yes
PHOTOS
Rear camera
2 MP
Autofocus
No
Flash
Yes
Supported formats
JPEG, GIF, PNG, BMP
VIDEO
Supported formats
MP4, 3GPP
AUDIO
Headphone Jack
3.5mm
Supported formats
3GPP, MP3, AAC, MIDI, WAVE
Microphone
Waterproof microphone, GORE membrane
Speaker power
100 dB
LOCATION SERVICES
GPS
Yes (location only) / Glonass
SENSORS
Accelerometer / G-Sensor
No
Proximity sensor
No
Light sensor
No
Gyroscope
No
Magnetometer / E-Compass
No
FEATURES
Whatsapp
Yes
Facebook
Yes
YouTube
Yes
Hands-free
Yes
Tape recorder
Yes
Alarm clock
Yes (daily function)
FM Radio
Yes (built-in antenna)
Torch
Yes