#CROSSCALL
Mountain climber or lover, outdoor professional or daily explorer, ultra-trailer or casual runner, skipper around the World or rider… the Crosscall community reunites aficionados looking for emotions and new experiences. Meet this community and join those who host, use and make the brand alive with the Crosscall Wall, news about our ambassadors or the partnerships we have with famous outdoor events.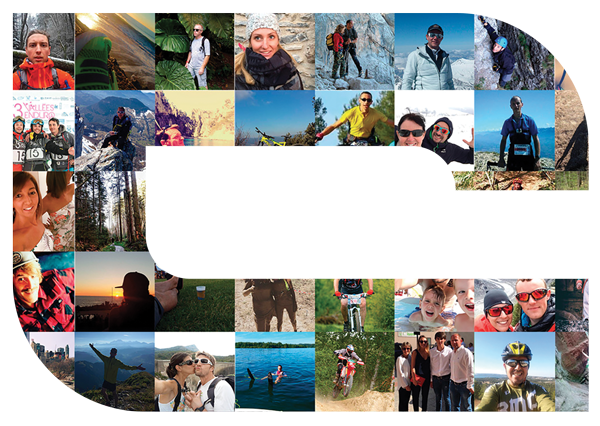 FOLLOW OUR AMBASSADORS
They are riders, explorers, mountain guides, rescuers, or professionals… They use a Crosscall smartphone too. Thanks to them and their feedbacks in the most extreme conditions, the Crosscall teams develop each day new brand products and accessories, by offering more and more freedom. Follow the adventures of the Crosscall team on Instagram, or on the blog !
ENTER THE HEART OF THE ACTION
The High Five Festival, The Roc d'Azur, the Natural Games or the UTMB®… Crosscall has taken the decision to be associated to the famous outdoor events ! Let's discover the Crosscall team during these events and let's participate to the several games and contests !