WHO ARE THE SURF ISLAND FAMILY?
Charlotte, Benjamin, Jules and Valentin are a family of surfers from the west coast of France. Benjamin discovered surfing at high school, at around 15/16 years old, while Charlotte, who comes from a background of sailing and boarding, started around age 9 or 10. Now both teachers on the Ile de Ré, they came up with a plan to arrange their schedules so they could work for just half of the year. The rest of the time, they travel the world's coastlines, experiencing new cultures and exploring surf spots. Along with their two children, Jules, 13, and Valentin, 10, they give us an insight into their unusual and inspiring way of life.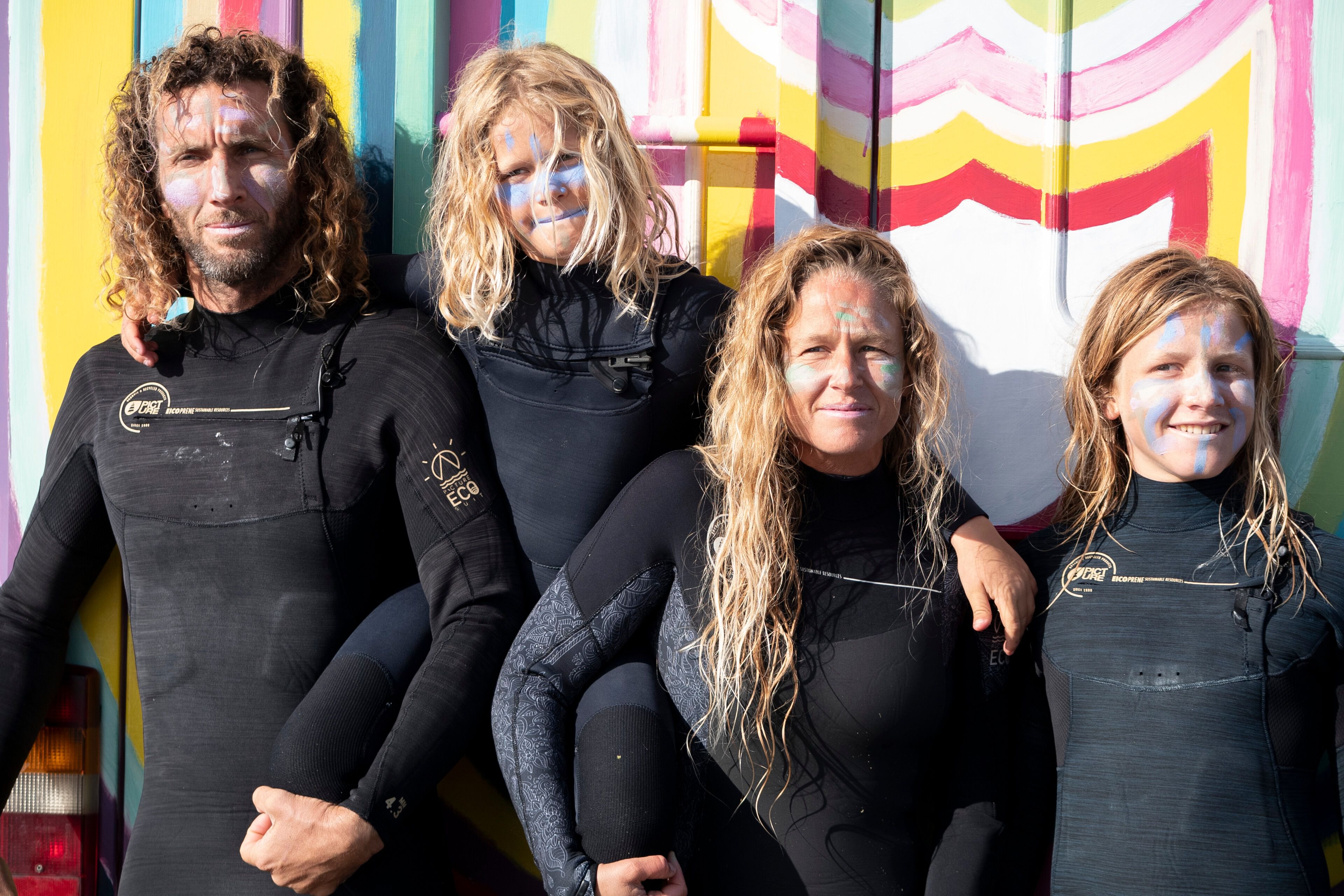 Showing them that by making do with LESS (clothing, objects, purchases, activities, meetings, money), you have MORE (time, conversation, contemplation, reading, positive frustration, intensity) and act BETTER (frugally, thoughtfully, independently).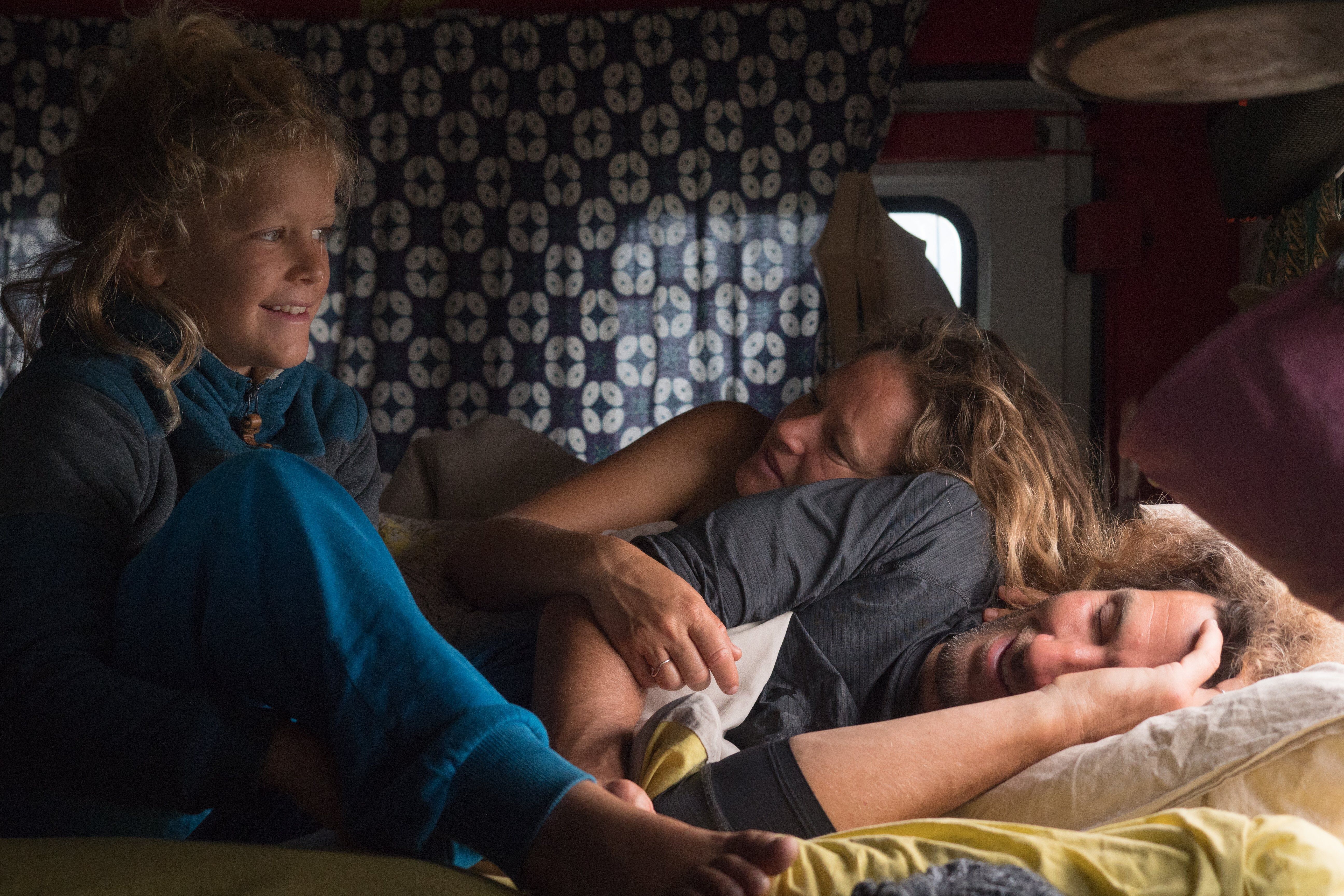 THEIR WAY OF LIFE
Both part-time teachers, Charlotte and Benjamin set themselves the challenge of spreading their two half-salaries across the entire year, to offer their children the lifestyle of their dreams.
From September to February, they live on the Ile de Ré, where Charlotte is from. Between classes, they make the most of the autumn and winter swells to go surfing with their two sons. The rest of the time, they travel the globe in search of remote waves and new encounters.
For their plan to work, they needed to learn how to consume less… and better.
By adopting this approach to life, they wanted to show their children the benefits of having fewer but better quality things.
Through our choices and way of living, we have shown that by not pursuing wealth and the accumulation of objects, we get the chance to access much, much more. Having fewer but better quality things benefits us all.
THE PROJECT PARTNERS
For extra support with their plans, the Surf Island Family has chosen to team up with partners who are compatible with their values and way of life. CROSSCALL has therefore joined the project alongside other French brands such as EQ-Love and Picture Organic Clothing.
Equipped with their TREKKER-X4, the young family can share their daily adventures on land as well as in water.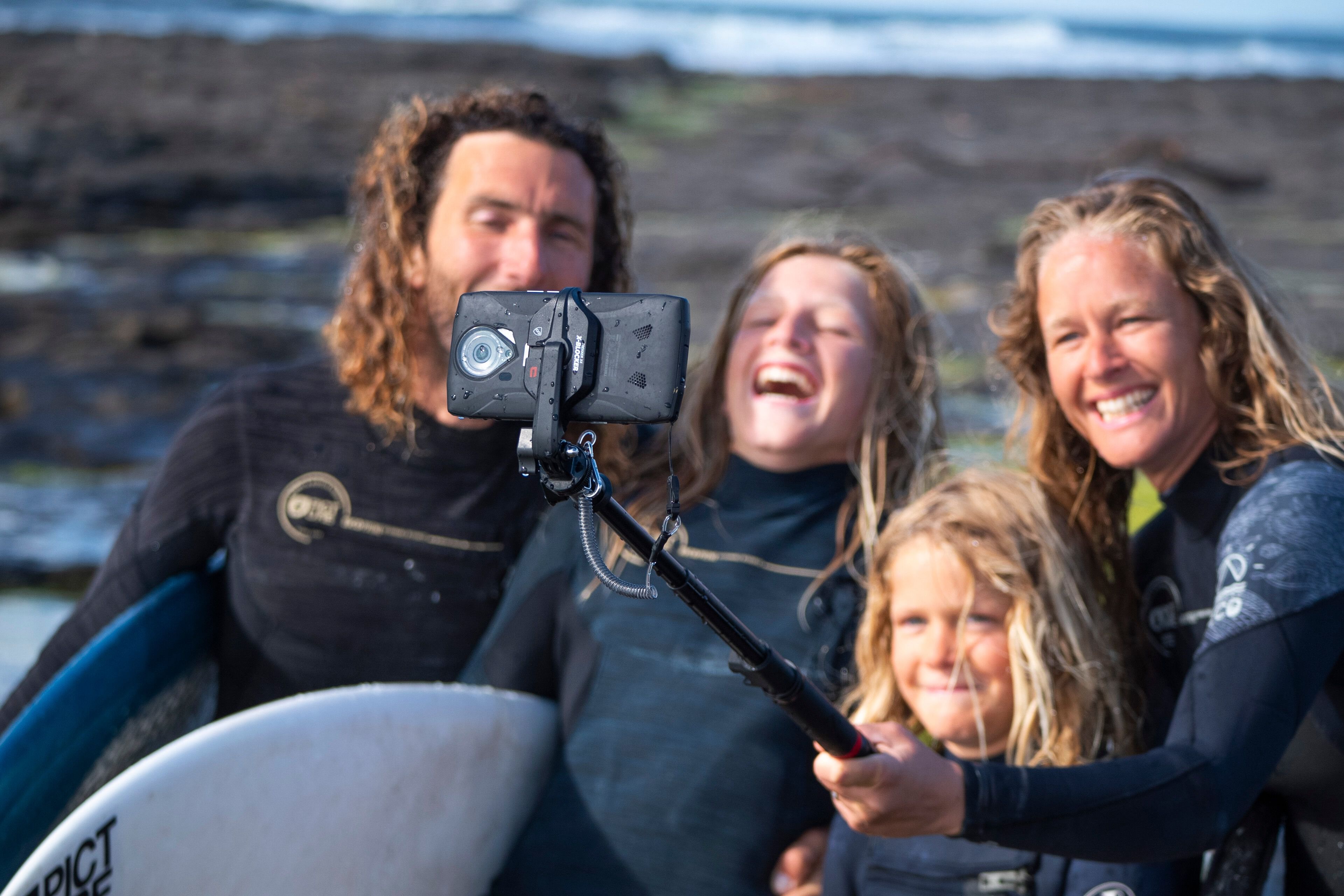 "WHATEVER THE FUTURE HAS IN STORE, WE WILL CONTINUE TO TRAVEL"
Photo credits : Surf Island Family / Bia PINHO / Pierre FRECHOU / Mathias JOUBERT
LESS IS MORE, A DOCUMENTARY BY MATHIAS JOUBERT
Mathias Joubert, independent director behind the film IN GORA, followed the family on their most recent trip to Indonesia. In a 52-minute documentary entitled LESS IS MORE, he gives a glimpse into their unusual way of life and addresses the social and environmental challenges of our time.