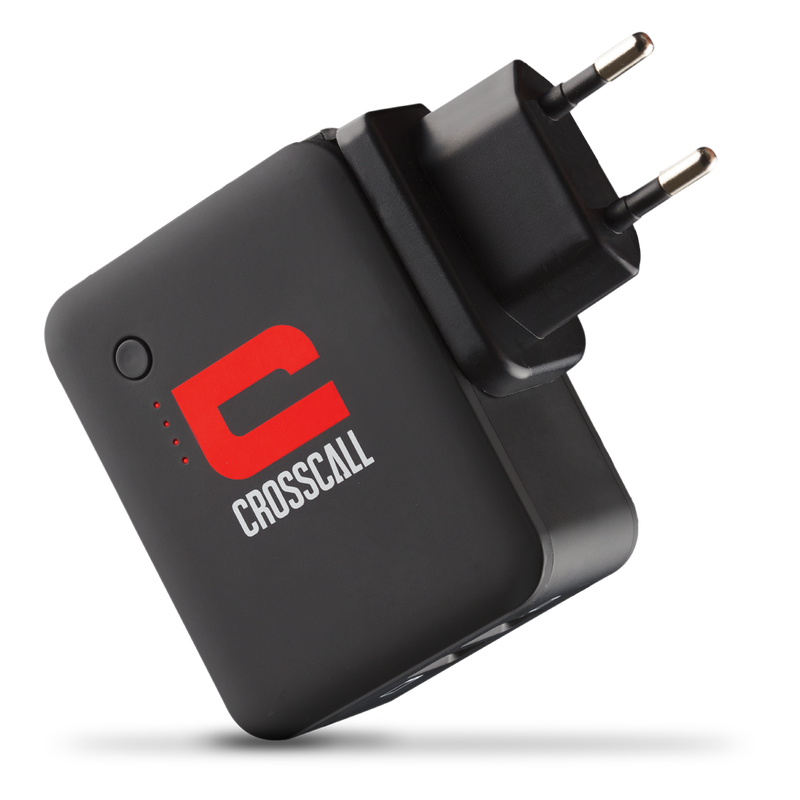 The charger built for adventurers
Recharge your phone wherever you are. The double USB smart charger, Power Pack, continues to charge your mobile while you are using it thanks to its power pack. You no longer need to think about charging your external battery, it automatically recharges when your mobile has finished charging. When travelling abroad, connect your Power Pack anywhere thanks to the EU, UK and US adapters that come with the charger.
Read all
EU/US/UK mains charger
3350 mAh power pack
2x 1 A USB ports
FREE SHIPPING
FROM 150€ PURCHASE
(WITHIN 72 HOURS OF OPENING)
PAYMENT
SECURISED
3x OR 4x FREE OF CHARGE
FROM 150€ PURCHASE
GUARANTEE 1 YEARS
REPAIRED IN YOUR COUNTRY
ENERGY RESERVE
The POWER-PACK has a 3350 mA/h energy reserve which can charge your smartphone without any need for an energy source nearby.
INTERNATIONAL
Thanks to its interchangeable US, EU and UK adapters, the POWER-PACK can be used in over 190 countries worldwide.
VERSATILE
Both of the POWER-PACK's USB ports deliver 1 A each. This means you can charge two phones or tablets at the same time.
EFFICIENT
With the POWER-PACK's 2.1 A charging current, quickly charge your mobile via the mains or your energy reserve.
USEFUL LINKS


CHARACTERISTICS
Everything you need to know about the POWER PACK can be found here :
CHARGER
| Heading | Description |
| --- | --- |
| Input voltage | 110/240V |
| Output voltage | 5V |
| Output current | 2.1 A |
| USB 2.0 output | 2 |
| Energy reserve | 3350mAh |
| Type | Li-ion 3.7V |
PRODUCT
| Heading | Description |
| --- | --- |
| Dimensions | 72 x 57 x 34 mm |
| Weight | 120 g |